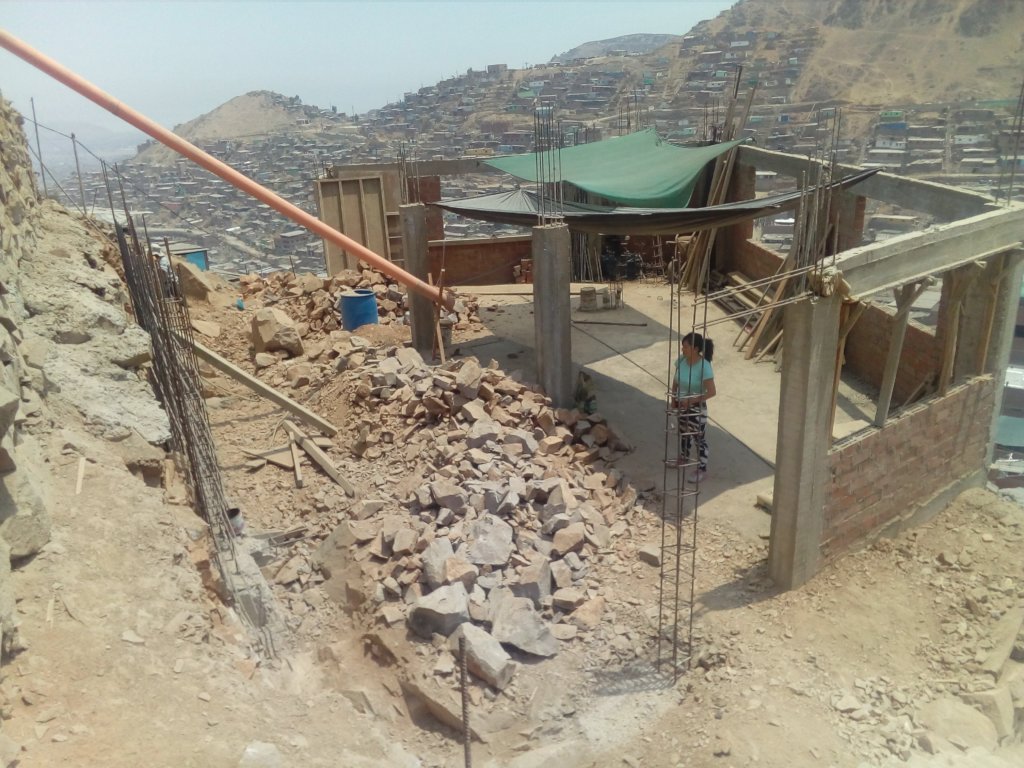 Dear friends,
Jugando Aprendo has a lot of news to tell you!
In January and February, we worked with two groups of volunteers from AIESEC, who carried out many activities with the children, from cooking typical foods from their countries to playing musical instruments, Portuguese and English classes, typical dances and empowerment workshops. At the end of the 6 weeks of their volunteer program, we organized a trip and we had many adventures together!
The construction of the new space for the Ludoteca is going well. At first, we had some setbacks, due to the conditions of the land and the informal construction present in the area. This led to a delay in the works, to ensure the safety of the future venue. These unforeseen events also meant a greater investment, which we faced by organizing a fundraising community lunch, with the support of friends, family and volunteers.
We are all looking forward to the completion of the construction and we hope to start receiving children, teenagers and their families at the new Ludoteca by the end of April. Having a space of our own has always been a dream of our entire team. It has not been easy, but we know it will be a friendly and happy meeting place, where children and adolescents can be heard, develop their skills and where we continue to change lives.
Thank you for supporting our dream of. A big hug to each one of you.
Best regards,
Eveli Leyva