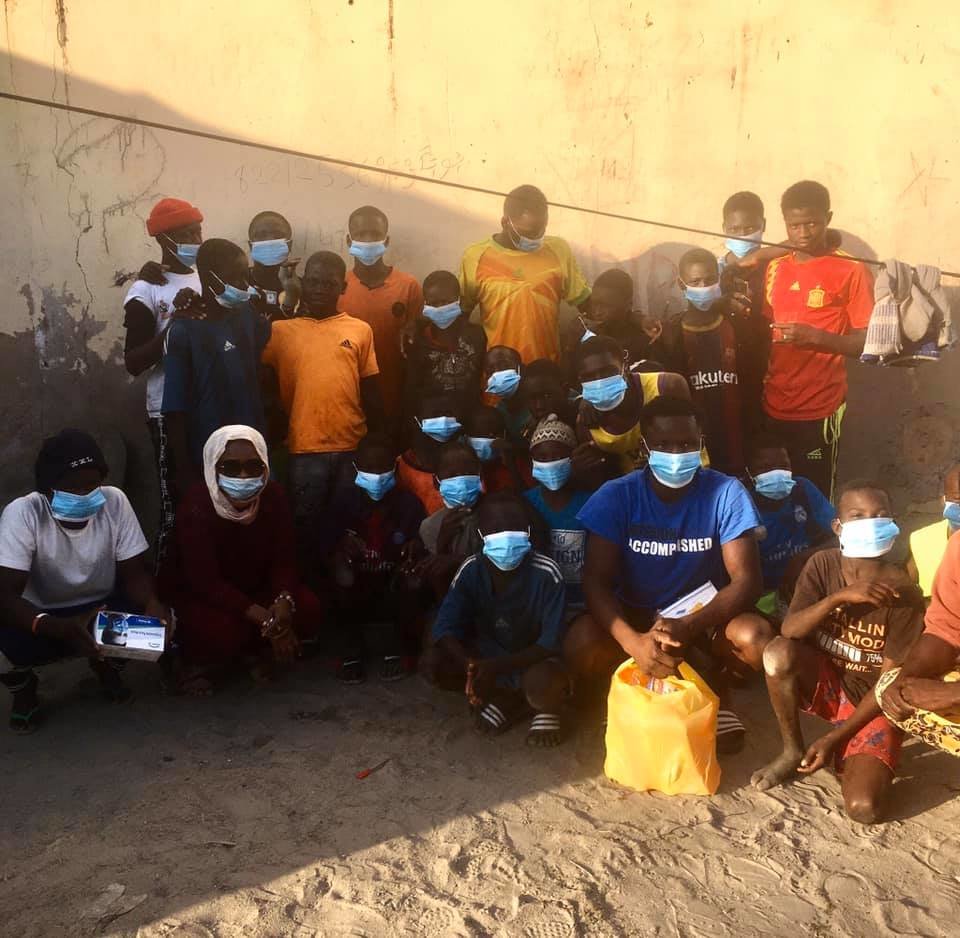 The corona virus distracted the country from Street Children's situation
Why this virus overshadowed our poor kids' life? When will this end?
Every day, there are same discussions and comments in media, it's quite normal because it's a major health crisis, affecting all countries in the world. It's really sad because we lost a great many friends and relatives directly or indirectly. However, if the Senegalese government still has time to talk about political matter, it has to worry about our lovely kids. Indeed, for us, members of many associations here in Senegal, what we noticed is that, street children are among the most forgotten during that period.
Before the covid-19, Associations were never helped at all by local government; they were depending on foreign donors who decided to visit the country first and found by themselves the bad situation of kids and then they decided to help.
Many of them were just travelling for tourism or business visit, more often, they were in the country to visit a friend or a relative. But once they met street children, they asked many questions to know about the story, before trying to visit Daaras and local people who were having action against that plague. For foreign donors, the environment of those kids was unacceptable and automatically, they started taking actions and decided by their own to support children for the rest of their life.
By the way, they encouraged us, taught us and showed us through actions what it means to be truly human. Since then, we kept making action in order to help little ones. In the past, we constantly had important donations of clothes, shoes, medications, school materials, health materials, toys and even food to organize talibés meals. Unfortunately for a year and half, our lives have been touched by the Corona virus pandemic, many local families are affected, for example, many of them were giving meals to talibes, but now they didn't have enough even for all the family members. Also, many donors lost their jobs, others are not allowed to visit us or send materials to kids.
Furthermore, foreigners were able to be there with us and were helping us night and day in kids care, education and play, those actions were the key of the success. In fact, that created deep bonds of affection because everyone knows that children need lots of affection. That face-to-face interaction helped us to be close to kids, to listen to their issue and also support them if need be. They had the chance to confide in us their problems with marabouts or between themselves (by the way, we could find if a child was victim of physical violence, mental or child abuse). The situation is really sad and that's why we think that the government should worry about the underprivileged people like street children because they suffer in silence.
Since we have to live with that virus, life must go on for those who are left, especially children who have to build the future. Now the only actions we are taking is to keep visiting them, preparing if possible food, giving them class from time to time, give them masks and hand sanitizers and advising them to stay strong until the end of this nightmare.
Let's stay positive and wait for a better future in the world.