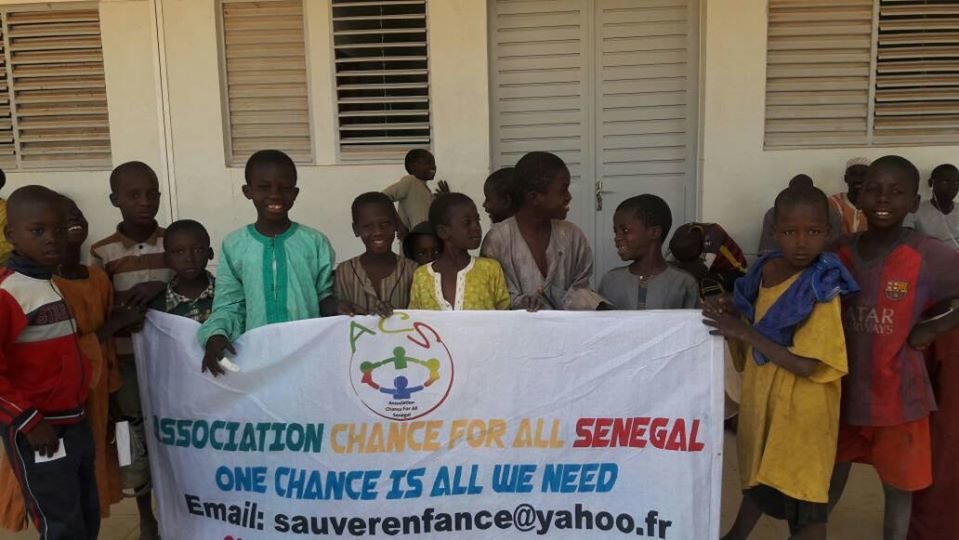 Another day at the care centre.
After having gathered a dad and his son, a day of cleaning, raising awareness on road safety measures and first aid, what could be more normal than a day of free general check-in and free care for the protégés of Chance for All Senegal? This time our Samaritans from Chance For All Senegal with a Senegalese association of Doctors dedicated one more of their day to children and any member of the staff with medical expertise participated to offer them free consultations and care.
It was especially dedicated to street children and talibés and Chance for all got the support from Nancy and Fred from USA to buy all the necessary materials for that day (bandages, alcohol, betadine, plaster, ointments). We should always keep in mind that the main cause of people at Chance For All Senegal is to improve the lives of street children, those who are homeless.
The day was spent in the district of Darou in Saint-Louis. It was children who furrowed the neighborhoods to bring their comrades who needed medical assistance. Many children answered the call, around one hundred and fifty. Even children living with a parent came along.
It was often wounds on the feet due to shards of bottles, sores all over the body, rashes sign of poor body hygiene and testifying the exposure to dangers of street children and their vulnerability . During that day our volunteers even found scabies in some children. You should also know that they did not skimp on any means, Senegalese volunteers even bought snacks (after having informed all friends and family members to participate), for those who needed them. It was also a collaboration with the local pharmacy (Pharmacie du fleuve), they sent a facilitator in order to supervise the activity.
Some children have been accompanied by their parents. Some marabouts of daaras showed a great curiosity until coming to see what our good people were doing. You should know that in daaras they do not have the culture of going to a health facility. It was really beneficial for all these children and there is no better feeling than the satisfaction shown by our scouts (children too) who brought their comrade to us. On their faces you could've read all the joy of being able to help.
It should be mentioned that it was not easy for our volunteers and all the people who accompanied the association in that day with the endless minutes to stand but the success of thas day and the fact of having given hope to those little angels just with a small bandage of wounds brought fullness in our Samaritans that their fatigue could not match.
That was just one day among so many to come to the care of those children.