Project Report

| Jun 17, 2022
A Mom and Eight Puppies Rescued!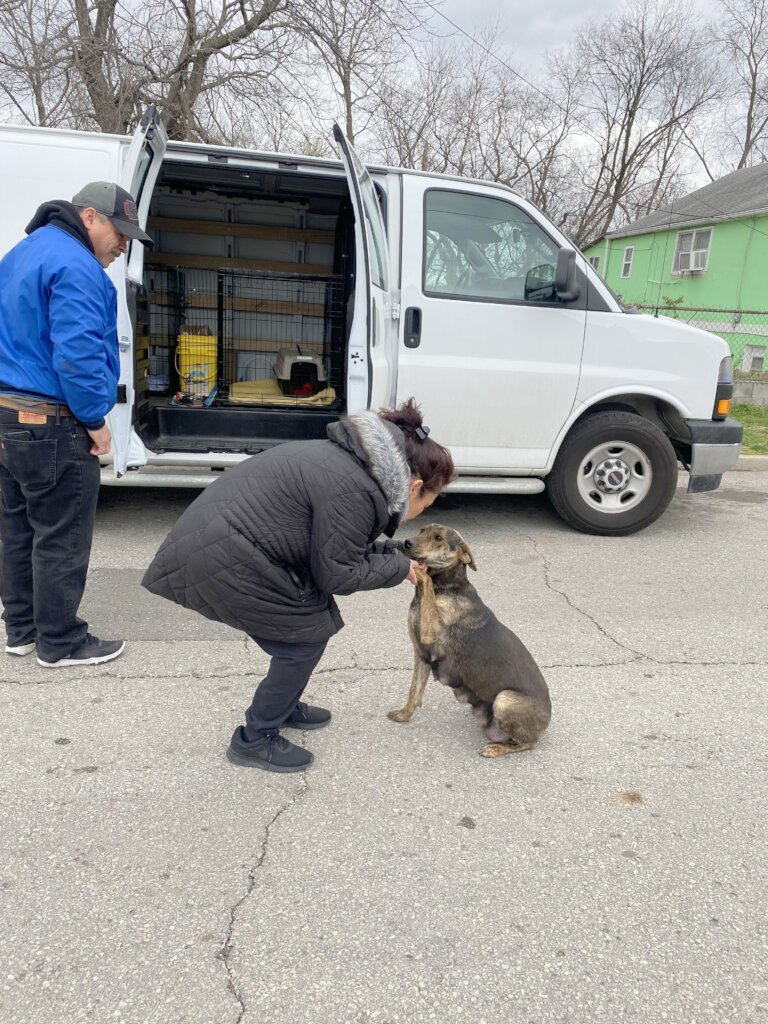 Chain of Hope works in the inner city of Kansas City, Missouri, helping animals and their owners. We also help a lot with strays, trying to rescue them and get them to safety. This is one of those stray's stories and it's quite a tale!
We received a call about a stray dog that was pregnant and hanging around a neighborhood. No one could catch her, but one of the neighbors put food and water out for her every day. They called her Lulu. We began trying to get her, but she was a smart one! We spent hours over there, to no avail. We finally set a trap, but she wouldn't go in that either! We were trying to get her before she had her litter out there somewhere, but she was too elusive.
One day the neighbors called Chain of Hope and said that they had seen Lulu and she had obviously had her babies! They just had to find out where she put them. They watched Lulu for a few days while she came and went to eat and they finally figured out where the babies were. She had hidden them extremely well, as smart mommas do. She had put them way back in a storage area behind one of the houses on the block, underneath some equipment-safe from predators.
Once Lulu had her babies, she was very friendly to us. She let us pet her and crawl back in there and get her puppies. There were eight of them! We loaded them up and off we went to our rescue facility. We got them settled in and Lulu was an excellent mother!
All of Lulu's puppies are healthy and happy and in their adoptive, forever homes! Lulu has been spayed and is still waiting for her new home. She is happy and healthy now and much loved at Chain of Hope.
This is just one example of so many cases we handle every day. This took a lot of time, trying to get Lulu and her babies to safety, but we are extremely dedicated to the animals needing help in the urban core of Kansas City, MO. We couldn't stay out here saving lives without your support. Thank you for your generous hearts to help animals that need help so desperately!