Project Report

| Jun 24, 2021
Summer is Very Hard on Outside Animals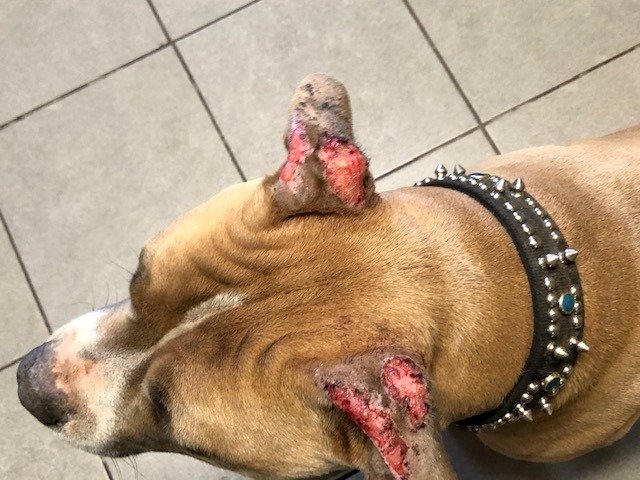 Chain of Hope is an animal outreach group, working in the inner city of Kansas City, Mo, helping animals and their owners. We focus on animals that have to stay outside in all kinds of weather. Summer is a difficult time for outside animals. Not only do they have the heat and humidity to deal with, but there are numerous insects that irritate them. These insects cause uncontrollable itching and can potentially make them sick from the sores that are created from the intensive scratching that occurrs as a result of being flea infested or fly bitten.
We have a lot of products that we give out to help control the insects and help the animals be more comfortable. There are several things that we can use, but they are all expensive. Summer is our most costly season to operate in.
Flies here in the Midwest of the United States are relentless. They attack dogs' ears especially. Once they have made a sore, it is difficult to control them-they will be all over a wound on a dog's ear. The flies make them bleed, eat away at their flesh and can cause an infection.
We give out little bottles of ear gel. It is a substance, much like Vaseline, that has fly repellent in it. We teach owners how to apply the ear gel to their dogs' ears everyday to keep the flies off of them. We also give out small spray bottles of fly spray that we can leave with the owner. We give out flea prevention medication as well.
One of the biggest helps to these chained dogs are fly traps! We add water to the fly repellent and hang the traps in the tree above where the dog stays. The flies are attracted into the fly traps and stay off of the dogs. They work very, very well, but need to be replaced throughout the summer because they fill up with flies. We hang hundreds of them every summer and they cost us $5 each.
Thousands of dogs are chained outside in the terrible Kansas City heat and humidity, getting attacked by insects all summer long. Your financial help will enable us to continue providing these important products that are so essential to the animals living outside in the urban core. We thank you for your support!