First, we want to thank you all for your support over the seven years Orca Network has been a part of GlobalGiving, raising funds for our Central Puget Sound Marine Mammal Stranding Network and our Whale Sighting Network.
We TRULY appreciate your interest and donations, which have helped us educate, advocate, and conduct important research for the marine mammals of the Salish Sea. But our board has decided to focus on our other online fundraising efforts, where our reports reach a wider audience and where more of each dollar donated comes directly to us and enables us to keep doing the work we are doing. We have enjoyed being a part of the GlobalGiving Family, and the connections and support services they have offered us over the years, and are thankful to have had the opportunity to reach out to each of you, and for the donations you have made on behalf of our programs.
As we all face this sad time of fast-spreading illness3333334 and isolation around the globe, we send our love to you all, and our hopes you and your families are safe from the COVID 19 pandemic. We have had to close down our Langley Whale Center, where we educate thousands of visitors each year, with spring being one of our busiest times. We've also cancelled our Welcome the Whales festival and parade - one of our favorite annual events where we educate and celebrate the gray whales returning to our waters. We worry about keeping our staff employed during these times, but thankful they can work at home, and that they are helping us be creative in finding ways to continue the work we do online, via our Orca Network and Langley Whale Center Facebook pages, and our Orca Network website. And we are planning an all new VIRTUAL Welcome the Whales Festival and Parade - watch our website and facebook pages for more detials - as the fun thing about doing it online, is that ANYONE from around the world can be in our parade! And we strive to find ways to reach families struggling to educate their kids at home, to become involved in learning about whales and marine mammals through Orca Network and our Marine Mammal Stranding Network via online videos, learning activities and resources.
So given the dark times we are currently living in, our last report from our Central Puget Sound Marine Mammal Stranding Network is one of joy and life ~ as we bring you the exciting news that Ellie the Elephant seal has just had a new pup! We have previously reported on Ellie and her two previous pups, both born on Whidbey Island, WA, and both coming back to the area each year (right now both her older pups, Ellison and Elsie Mae, are also on Whidbey Island, at other locations from where their mom is with her brand new pup).
Not only does this Elephant seal family bring us all a lot of joy, observing and tracking their travels collects important information for biologists and researchers as this species becomes more numerous in our inland waters. Here is what we heard back today from Jeff Harris, a pinniped specialist with NOAA Fisheries (he has helped us monitor this family, and tagged Elsie Mae so we can better track her):
"These animals are really doing something unusual. The rest of the population is pupping on southern rookeries from late December to late January. There are NO pups being born down there at this time (late March) and all the females have already weaned their pups and returned to the sea. Whatever (Ellie) is doing that causes her to pup later in the year, must be a necessity for her very different lifestyle and benefits her pups' survival. I was working with a Mexican biologist the last two weeks and he is documenting elephant seals declining on the established southern rookeries at an impressive rate due to increased temperature. It appears that Elsie-Mae has adopted her mother's altered schedule, this species appears to be more elastic in their ability to cope with a changing environment than I ever would have guessed. Lets keep that little baby safe from dogs and people while he/she (I hope its a girl!) puts on weight before weaning. What an uplifting event!"
We hope you have enjoyed our stories about this elephant seal family and the other work we do, and that these wonderful photos lift your spirits! We thank you again for all your support, and will keep our GlobalGiving pages active for a bit longer, and hope you will continue to support us and follow us on our website and facebook pages.
Susan Berta and Sandy Dubpernell,
Central Puget Sound Marine Mammal Stranding Network/Orca Network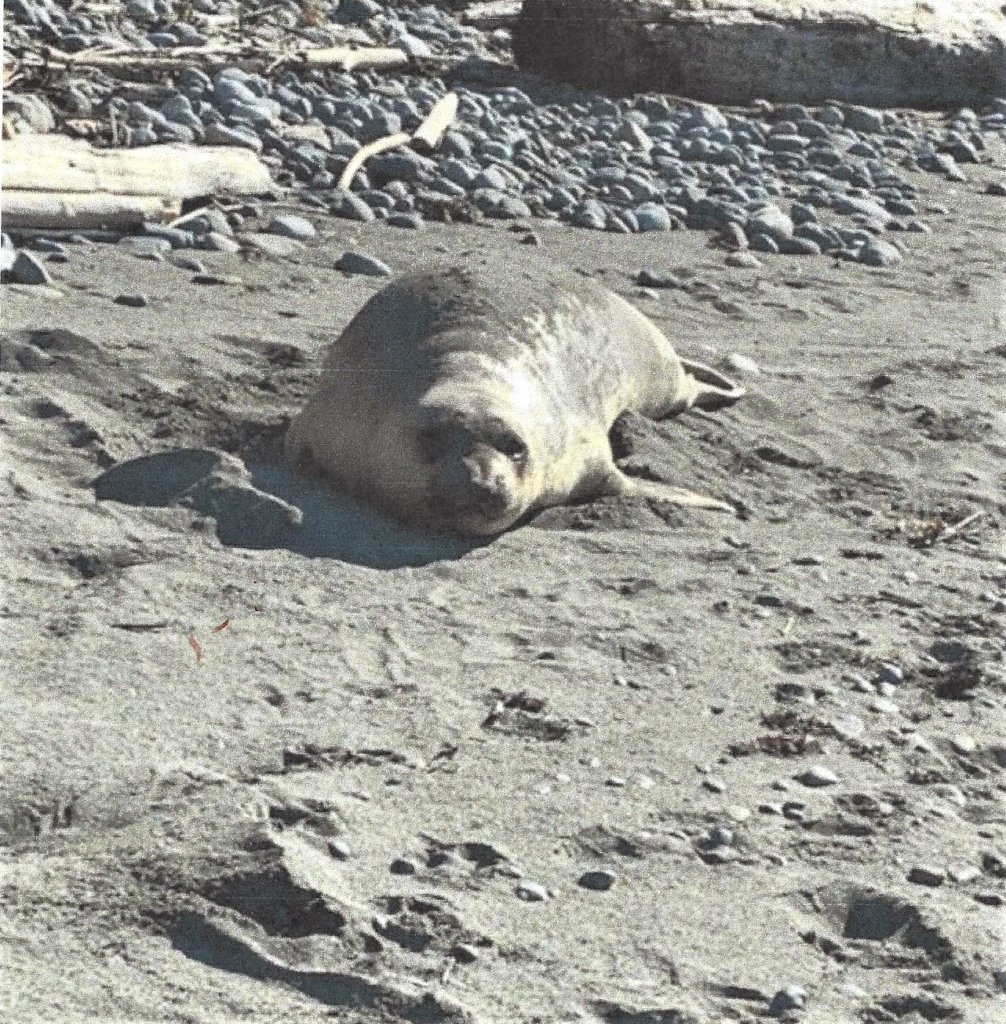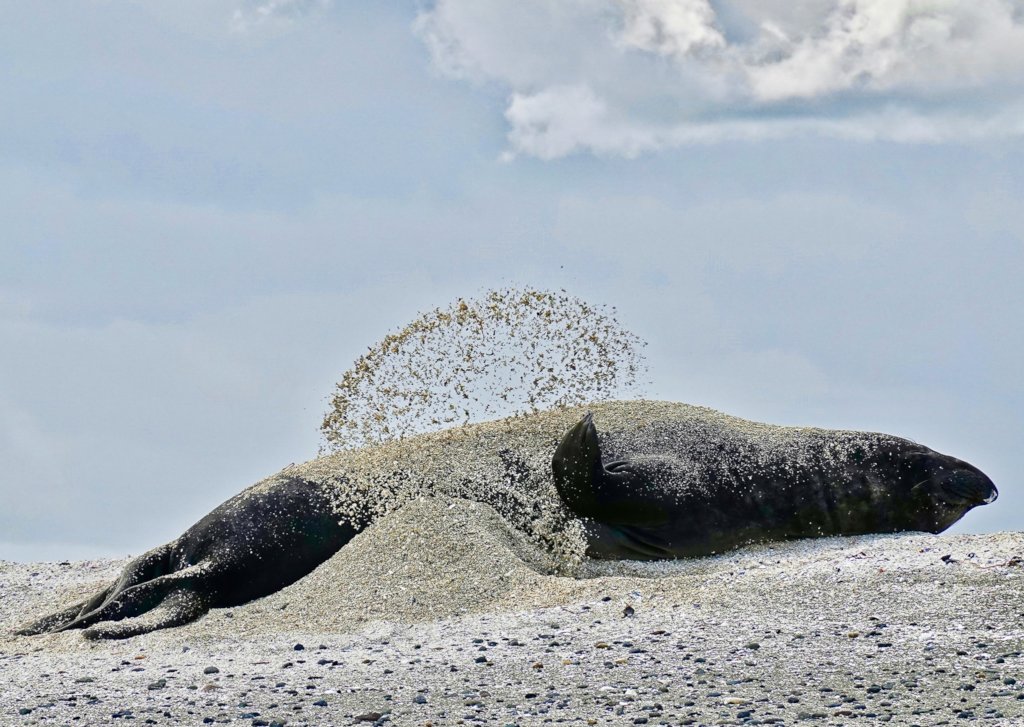 Links: