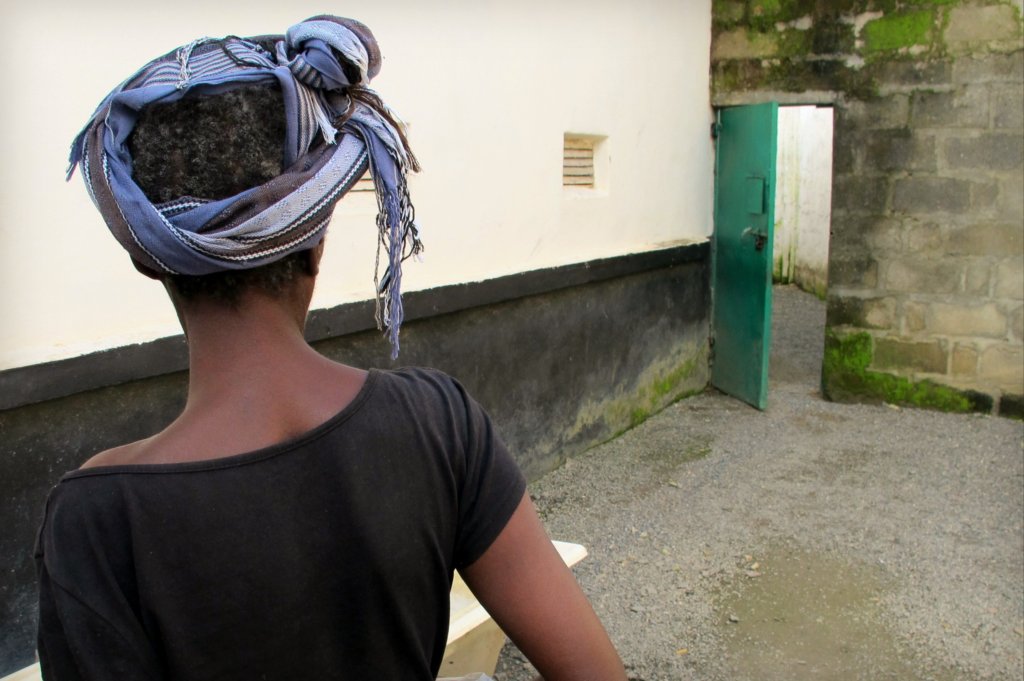 It's been six months since AdvocAid launched its 10 year Anniversary. As well as providing legal aid to 463 women in the last three months across Sierra Leone, we have been busy organising events, projects and celebrations for the anniversary activities. But even though AdvocAid has plenty of successes to showcase, many women across Sierra Leone remain behind bars with little reason to celebrate. At this significant moment, it is therefore important to reflect on the challenges that we face, and listen to the voices of our clients.
Agnes' Story - Agnes is a 35-year old lady from Makeni, who makes her living through selling 20-litre jerry cans, traveling in between Makeni in the North and the capital Freetown. Agnes is married, but she largely takes care of her five children and her old mother alone, as her husband is currently unemployed.
When AdvocAid's paralegal first met Agnes, she had been held in police detention for a little over a week. "My woes began when Le 6,000,000 (around $1,000) was stolen from me on the way to Freetown, and it just escalated from there," Agnes explained. Owing money to several people, Agnes had been arrested for "Fraudulent Conversion", an offence closely linked to owing business debt.
At the police station, she had not yet been given any legal advice to help with her complicated legal situation. She was scared, confused, and uncertain of her future, and she didn't know what to do to try and remedy her situation.
AdvocAid's paralegal at this point was able to give her legal aid and advice, but Agnes was not able to pay back the money, as she had no one to support her with the payment. Her case was subsequently charged to court. Our Duty Counsel Lawyer pleaded for Agnes' to be released so that she could have a chance at raising the money she owed. The magistrate agreed and granted her bail.
However, our paralegal struggled to find someone to stand as a suretyfor herso she could fulfil her bail conditions. She called Agnes' husband and some family members, and tried to persuade them to come to the court, but in the end, no one showed up. Agnes is therefore still detained at the correctional centre, abandoned for now by her community. Whilst she waits for progress in her case, she receives legal advice, counselling and welfare provisions from AdvocAid. About the support that she has been given by our paralegal, she said:
"There was no one else to help me, and I am glad that there was someone to give me advice in this confusing time''
Legal and personal support can assist marginalised and vulnerable women - Agnes' story is important. It depicts the vast responsibilities of many poor women in Sierra Leone. When women are family breadwinners and responsible for the education and health of their children, they are more likely to put themselves at risk by obtaining loans or undertaking less reputable business dealings like in Agnes's case.
AdvocAid has been supporting women and girls in conflict with the law for 10 years now, and although a lot has been achieved, there are numerous structural issues in society and in the legal system that need be addressed. We might be celebrating our 10 year anniversary this year, but we also need to pave the way for a future where no women are detained unnecessarily. This is why at AdvocAid we are not only fighting to find ways to get women released or granted bail, but also advocating for law reform so that women like Agnes will no longer be incarcerated for merely owing a debt.
Links: