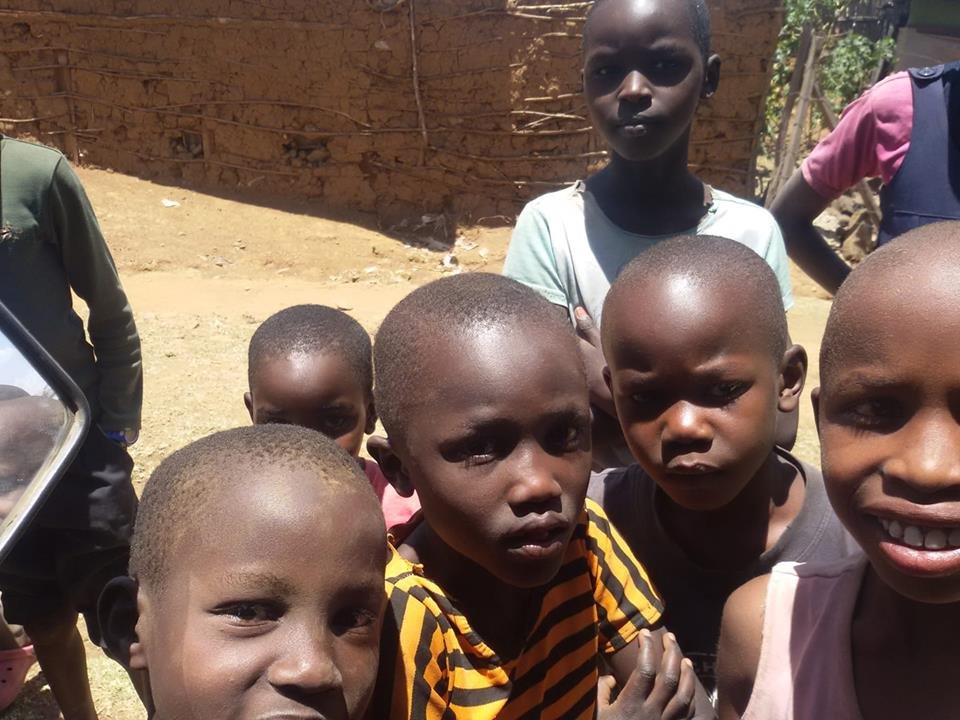 JWHS
A new girl was brought to us at our home (JWHS) in April. A neighbor cared for the child and alerted the officials. There had been severe neglect and the mother is now serving time in jail for it. The children have all adjusted well and the new girl is assisting one of our other little girls who is having some very difficult adjustment issues. Living at the Home as of this date are three girls and three boys. Outside of the home but being educated with our assistance are ten additional children ranging from college to lower primary.
The rains delayed two months past the traditional start of rainy season – the fear of famine loomed over the village. Finally in May the rains began and the rush to plant filled the homesteads with activity. We also got our hands dirty and spirits lifted. At this time the potatoes, and maize and beans are popping their heads up promising at least a small harvest.
After settling all our children in school for 2019, the search for families continued. A day long adventure into the village of two of our children brought unexpected (and expensive) adventure and a firm lead for locating the grandmother. Family searches are important. Each child knows they have relatives and as long as they remain disconnected, they feel acute pain. Occasionally the rejection is unwarranted as the extended family has been searching for the child. Unfortunately often the family has avoided the child due to the fear of monetary burden. Regardless of the reason, the child has a need to know. We work with families to help reduce the real or perceived barriers to connection, as well. Family reintegration is often a wonderful occasion. Other times the child would not be safe in that environment, so we try our best to maintain some sort of remote relationship.
GCSC
Last year a donor assisted us to complete an addition that was started in 2003. It is now functioning as the Gordon Clem Study Center (GCSC). The study Center houses a small library, and large study/group space. Three days per week is for Open Study, and Sunday afternoon brings a movie matinee. During the day adults and college students may use the center for enrichment activities or private study, and Saturday morning will soon offer an enrichment activity for children.