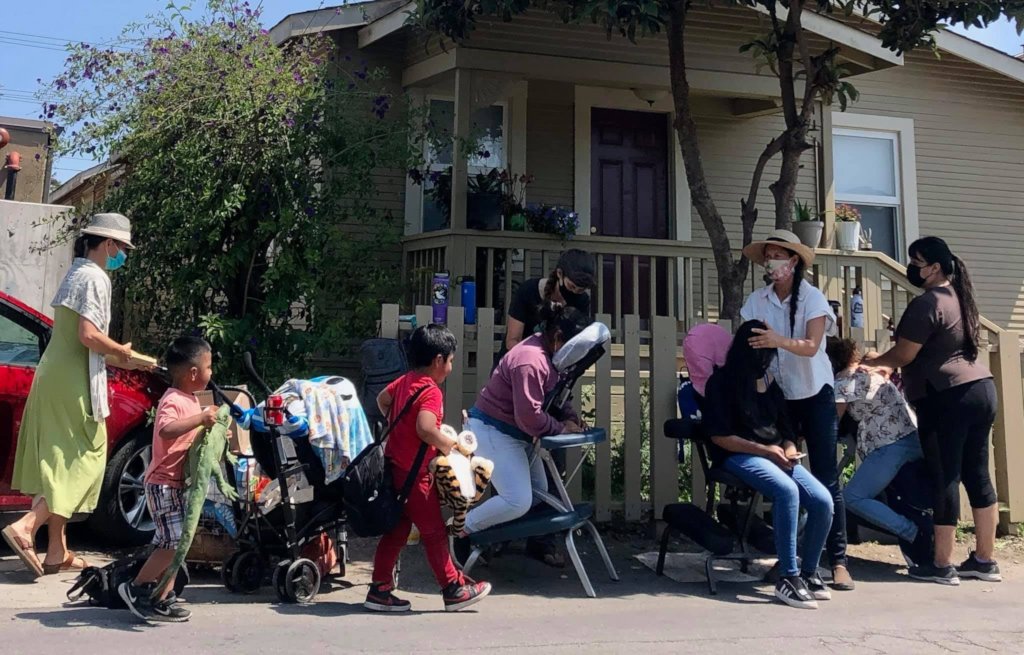 Dear Friend,
We at Acupuncturists Without Borders, Livity Rising and IHAN are incredibly grateful for your support these past few months. Our young project continues to grow and we are now begining to consolidate a good number of regular clinics, community buy-in and local partnerships in Santa Cruz County.
CARE - Community Alliance for Resilience & Equity is a collaborative project led by Livity Rising - Holistic Wellness Services, Acupuncturists Without Borders (AWB) and Integrative Healers Action Network (IHAN). Our consortium of community service organizations provide stress and trauma relief care for building resilience in communities affected by disasters, environmental devastation, poverty and social injustice. We believe that physical and mental health are interconnected and should be addressed together to achieve better health outcomes in the communities we serve.
Chronic stress and trauma are on the rise in Watsonville and its surrounding areas. Farmworker communities have continued to work throughout the COVID-19 pandemic - helping maintain food security for millions across the US. They have been disproportionately affected by wildfires in recent years, high COVID infection rates, and inadequate access to quality health and mental health care as depression rates continue to increase across the country.
Undocumented migrant farmworkers face an even higher risk when it comes to access to mental health services due to their migratory status. CARE, in partnership with the Center for Farmworker Families, have launched an initiative to carry out integrative health clinics once per month, providing chiropractic services, massage therapy and acupuncture for pain and stress relief. These trauma-informed services are highly beneficial for individuals who engage in manual work and are used to help people regulate their nervous system, which leads to better overall health outcomes.
Our main purpose is to provide healing and care to vulnerable and historically underserved communities. We work to understand, address and heal trauma, and its effects on the daily lives of people and communities at large. Our clinics for the farmworker population seek to increase access to vital and effective integrative medicine services and promote practices to increase life quality within this vulnerable population group.
To date, we have provided over 300 treatments and reached more than 250 individuals, with many benefitting from regular treatments at our farmworker clinics. With your help, we hope to continue regularly providing services in the Watsonville area and to be prepared to respond to disaster situations throughout Santa Cruz County in the coming months.
From the depths of our hearts, Thank you!
Sincerely,
Stephanie Alvarez