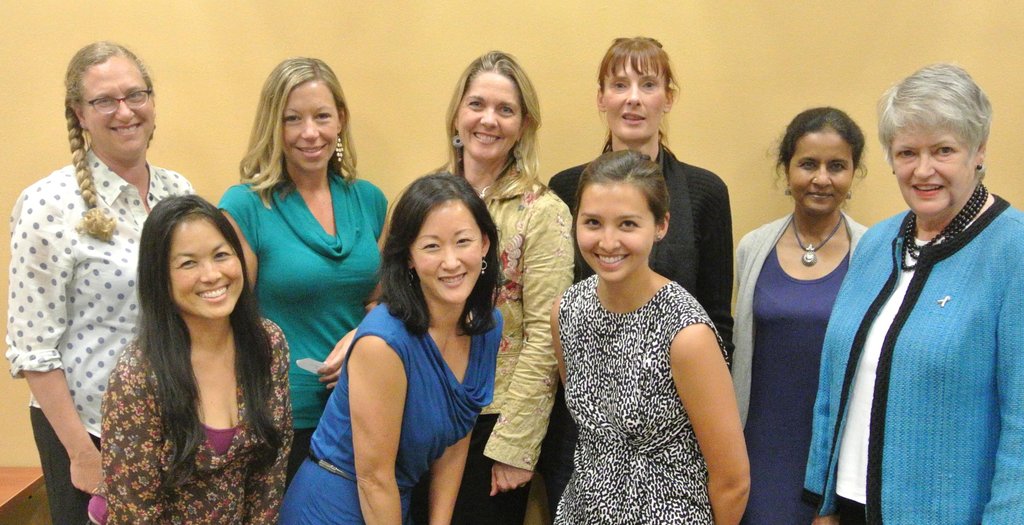 Your generosity has enabled CAMI to continue its efforts to save lives and empower women and girls. Expanding choices for women to protect their sexual and reproductive health may lead to improved well-being and increased autonomy. Thank you in advance for taking the time to read about our recent accomplishments toward the development of Multipurpose Technologies (MPTs)!
"Women's Health in Women's Hands" was the title of an event hosted by CAMI/IMPT on 2 July 2014 in Oakland, CA, to discuss the need and potential for MPTs – globally and regionally. Featured speakers included Manjula Lusti-Narasimhan (WHO), Ina Park (California Department of Public Health), and Bethany Young Holt (CAMI/PHI). Through this event we engaged new supporters of MPTs, including community advocates, health professionals, and funding organizations!
Additional accomplishments since our quarterly report in April:
The Scientific Agenda Working Group (SAWG) drafted product-type specific Target Product Profiles (TPPs) for on demand, intravaginal ring (IVR), and injectable MPTs.
With regional MPT messaging activities in South Africa and Kenya completed this spring, collateral is now being developed for ongoing outreach including PowerPoint presentations, factsheets, and brochures.
AVAC MPT Fellow, Everlyne Ombati, in collaboration with Elizabeth Bukusi (KEMRI), is working to strategize around how best to help civil society groups understand the future of prevention options for women in Kenya.
Jenni Smit (MatCH) is involved in two MPT-related studies in collaboration with PATH based in KwaZulu-Natal: 1) health system readiness for SILCS diaphragm introduction, and 2) SILCS diaphragm acceptability.
CAMI's Executive Director, Bethany Young Holt, and many of our partners throughout the United States and internationally have been making presentations at professional conferences and meetings to educate stakeholders about MPTs and their potential public health impact to improve women's health.
Meet CAMI's new Project Coordinator:
We are excited to introduce Laura Dellplain as our Project Coordinator who will provide budget, administrative and project support for CAMI and the IMPT. Laura comes to CAMI with an MHS in Social Factors in Health from Johns Hopkins Bloomberg School of Public Health.
CAMI and IMPT partners look ahead with enthusiasm and optimism towards steady progress this fall:
Two webinars this fall – one will address regulatory issues for MPT development with a focus on bioequivalence, and the other will address issues pertaining to MPT manufacturing.
In partnership with the NICHD, BMGF, and USAID, CAMI is organizing a 2-day, in-person meeting in Washington DC on Hormonal Contraceptives in MPTs to consider recommendations for MPT product development.
Be on the lookout for our new MPT Product Pipeline Database featuring search functions to access MPTs currently in development. This database will be available on our website, which is currently being revamped to be more user-friendly. We will announce the unveiling of our database and new-and-improved website, so stay tuned!
To learn more about CAMI and our work to advance MPTs, please visit www.cami-health.org and follow us on Facebook and Twitter.
On behalf of CAMI and the IMPT, we thank you for your steadfast commitment to women and girls. We are excited about the promising work ahead of us to make simultaneous prevention a reality; and we hope you will join us by supporting our efforts!
"If you want to go fast, go alone. If you want to go far, go together." —African Proverb