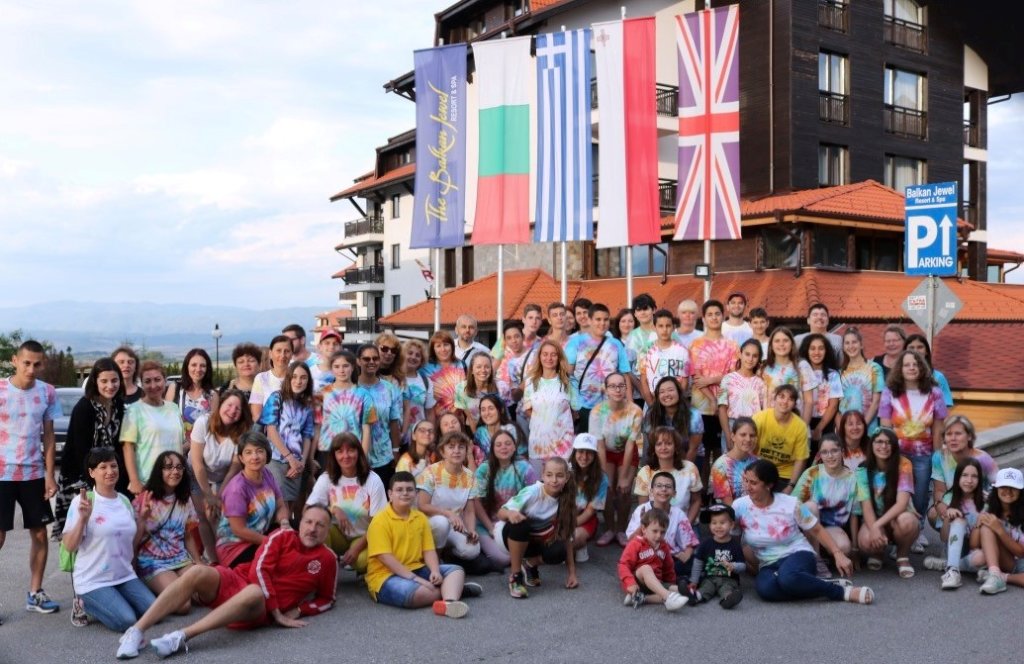 The best English spellers and their teachers spent a week together and didn't want to part. The English language camp was their deserved award for being ambitious, persistent and confident in learning difficult English words and performing in front of a big audience.
The camp was held in the scenic town of Razlog from 7 to 13 July, 2019. In the mornings students participated in activities such as Environmental awareness, Volunteerism, Tolerance building, Writing poetry. The teachers attended sessions on Communicative teaching methods and activities and sharing ideas and good practices. In the afternoons the participants could choose from a variety of activities including hiking, cooking, languages, sports, arts and crafts, etc. In the evenings we organized fun activities such as Tme management game, Quiz night and Amazing race. All camp participants had the opportunity to experience American culture through learning about holidays and celebrations, making tie-dye shirts, enjoying s'mores at the campfire, baking chocolate chips cookies, etc. There were two day trips organized for the participants – one to the Pirin National Park and the other to the Belitsa Dancing Bears Park. The highlight of the summer camp was the Talent show during which both students and teachers danced, sang, showed tricks and immensly enjoyed themselves. The following disco night was probably the most emotional part of the camp when all campers expressed their gratitude to the counselors and fellow bees.
Here are some of the answers to What did you like most about the camp? question at the end of the camp:
*The games, the activities and the people
*Every event in the camp was well thought and organized
*We did so many interesting things! I made new friends, learnt about American states, improved my English
*I had to break out of my comfort zone and to speak English all the time. I got much better at the end!