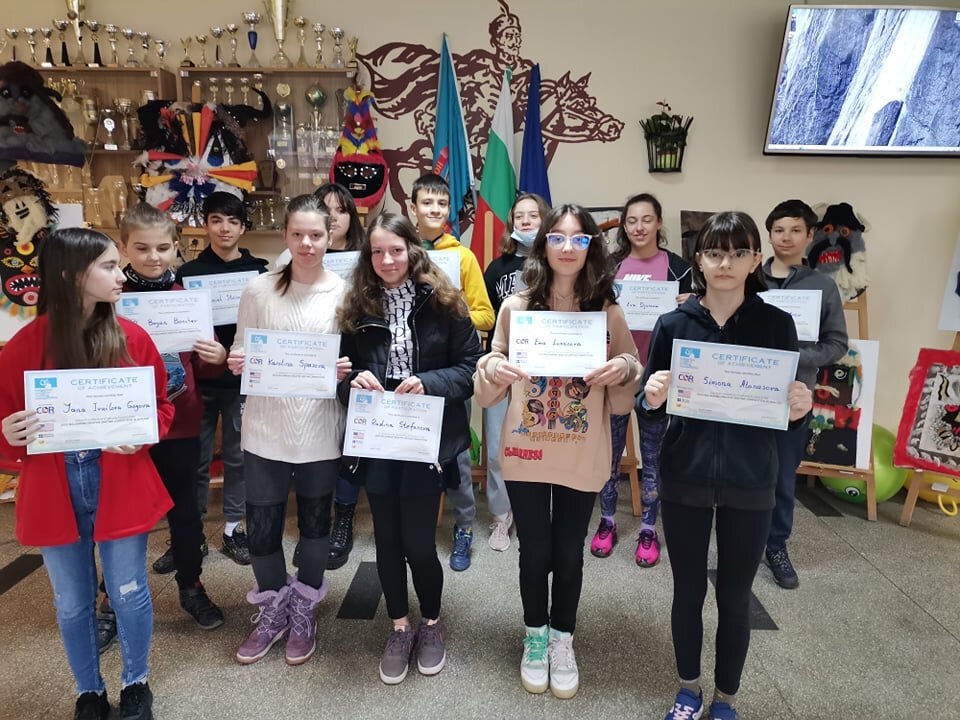 The first round of judging of the 12th Bulgarian Creative Writing Competition took part between 12th and 18th of January and it was organized online. 50 judges were divided in 7 judging panels and their task was to select the best 16 works in each age category. The judges worked in pairs and after a lot of reading and discussions they managed to select the national finalists. The judges are specialists in different fields, young and more experienced, locals and native speakers, and they all are united by their love to reading and writing.
The selected 112 works advanced to the national round of judging which was organized also online on January 29th and 30th. 14 national judges worked hard to select the winning 3 works in each grade.
The winning works impressed the jury with their original ideas, imaginative thinking and with their rich and colorful language. They were organized in a booklet and published on the web site of the competition:
http://www.creativewriting-bg.com/assets/BCWC-Booklet-2022.pdf
All participants received certificates for participation, the national finalist received certificates for qualifying to the national final and small gifts and the winners received certificates, books in English provided by the US Embassy in Bulgaria and Klett and Express publishers, and branded t-shirts with the logo of the competition. Traditionally, AUBG gave 2 special awards – participation in the AUBG International summer camp and a free TOEFL preparation course. Two more special awards were given: 1. In the memory of Tim Steflic, a Returned Peace Corps Volunteer from Bulgaria and 2. In honor of Cynthia Phoel
The Award ceremony was prerecorded and its premiere was on March 17th 2022 on the you tube channel of the competition:
https://www.youtube.com/watch?v=hZ3yAlwgr60
All participants and their teachers expressed their satisfaction and are eager to participate in the next competitions.