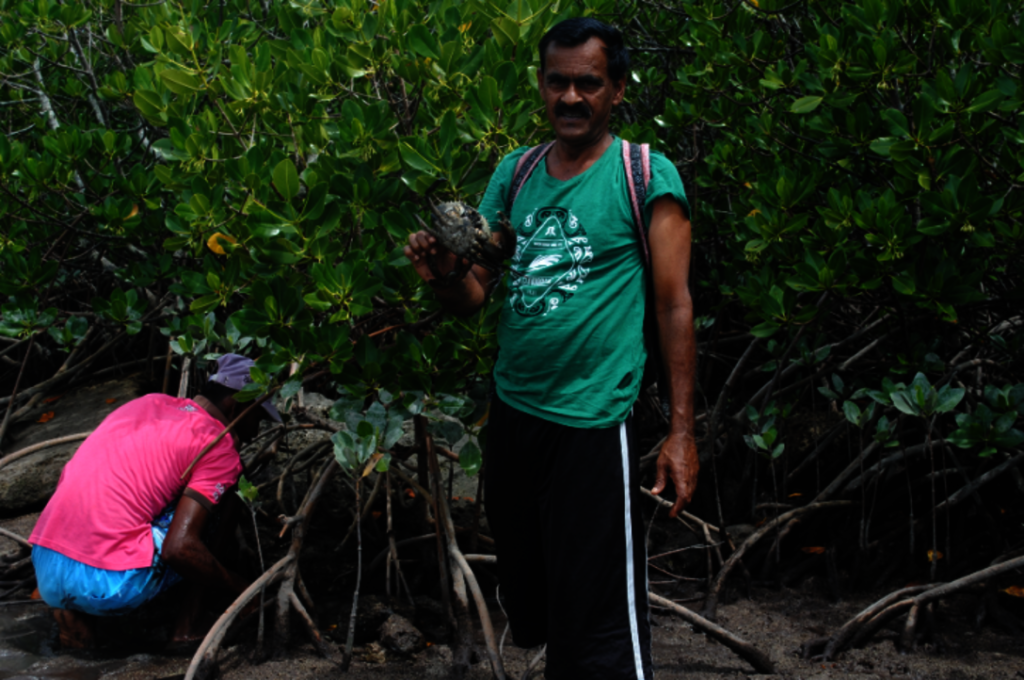 On behalf of the local villagers of Nakorotubu District, Ra Province, I would like to extend my deepest gratitude to GlobalGiving Donors for your generous support to our project.

Our activities have stagnated due to the spike of corona positive cases on the islands. However, at some point, while following safety precautions to prevent the virus from spreading, we were able to set-up smoothly the nursery in preparation for the next mangrove planting season. We are also planning to install fences within our nursery to protect the mangrove seedlings from being eaten by stray goats. Other than mangrove planting, we were able to plant upland trees in cooperation with the local villagers.
The locals are struggling to survive because of the movement restriction due to COVID and the two consecutive cyclones that hit their village. In spite of this, the locals are grateful that the mangroves that they planted before are helping them to survive. The mangroves serve as home of fish, crabs, and other wildlife. Their abundance and availability feed the locals and when sold, aid the local people`s income. Because of this, there is no need for the local fishermen to go far and risk their lives from strong waves just to catch fish. Moreover, since the fish are available nearby, there is no need for the local fishermen to spend a lot of money for fuel/diesel for boat engine. We heard that since the fish source is basically almost in their front yard, even women villagers can also do fishing for their own consumption.
Meanwhile, in collaboration with other international organization, we have set-up a crab culture within the mangrove project site to help aid the income of the locals. As we work together with the locals, we are committed to protect and preserve the already existing mangroves, as well as continuously the degraded shorelines.
We hope that with your generous support, it will enable us to continue our mission to involve the local villagers in planting more mangroves, and educate the locals of the importance of conserving and protecting them.