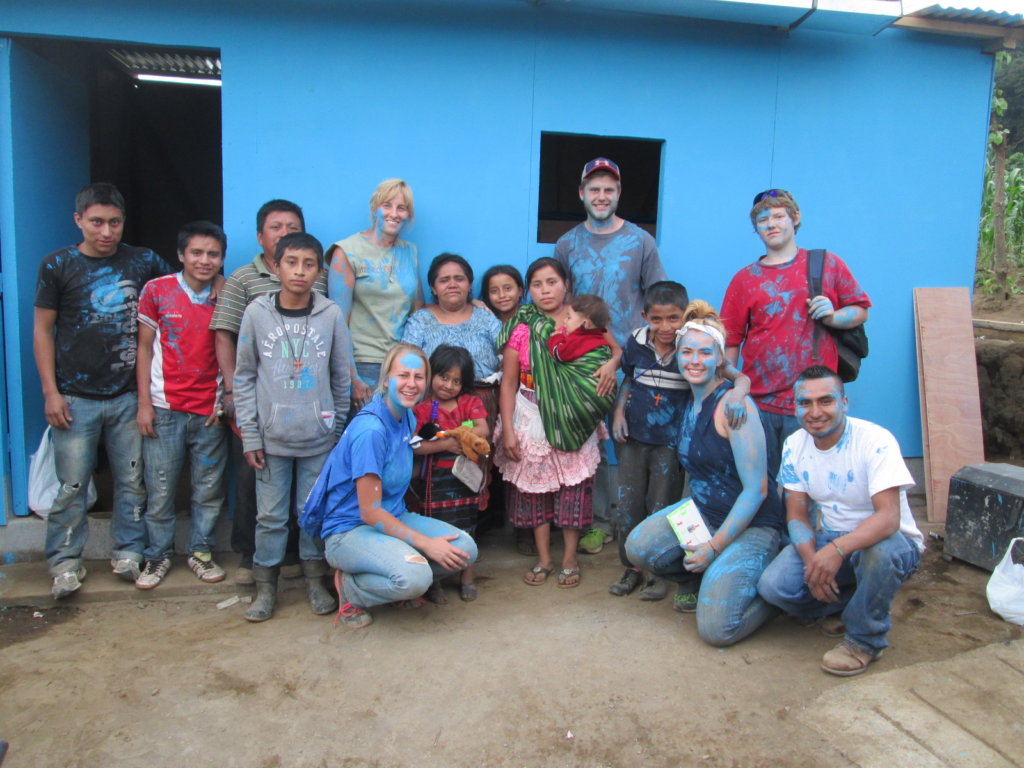 Tomas and Margarita´s family was in great need of a better quality of life. The Guatemalan family lived in the rural village of Santa Maria de Jesus in a house made of cornstalk walls with a dirt floor. The house had no running water or electricity for Tomas and Margarita and their six children.
Since Tomas works in agriculture, he tends to earn less than Guatemala's minimum wage and often has to look for different plantations or farms to offer his services to since low paying agricultural work can be so sporadic in his area. In addition, his wife Margarita is unable to find work to support her family because she never had the opportunity to receive a quality education. In this economic situation, Tomas and Margarita did not have the funds to purchase building materials to improve their home that was badly in need of repairs to keep them warm, dry, and safe.
In July of 2015, God's Child Project volunteers were able to build the family a new home thanks to the help of donors offering monetary support for building materials and volunteers willing to work under a skilled laborer.
Tomas and Margarita now live in a home with sturdy walls and a concrete floor. For the first time, the family also has a door that locks to keep them and their six children safe.
There are many families in Guatemala in a situation similar to Tomas and Margarita's. Thanks to donors and volunteers the God's Child Project has been able to provide new homes to over 1,000 families in Guatemalan villages. With your generous contributions - we can continue to provide many more!
Kind Regards,
Kendell Martell
Director of Benefactor Services
Asociación Nuestros Ahijados de Guatemala, ONG