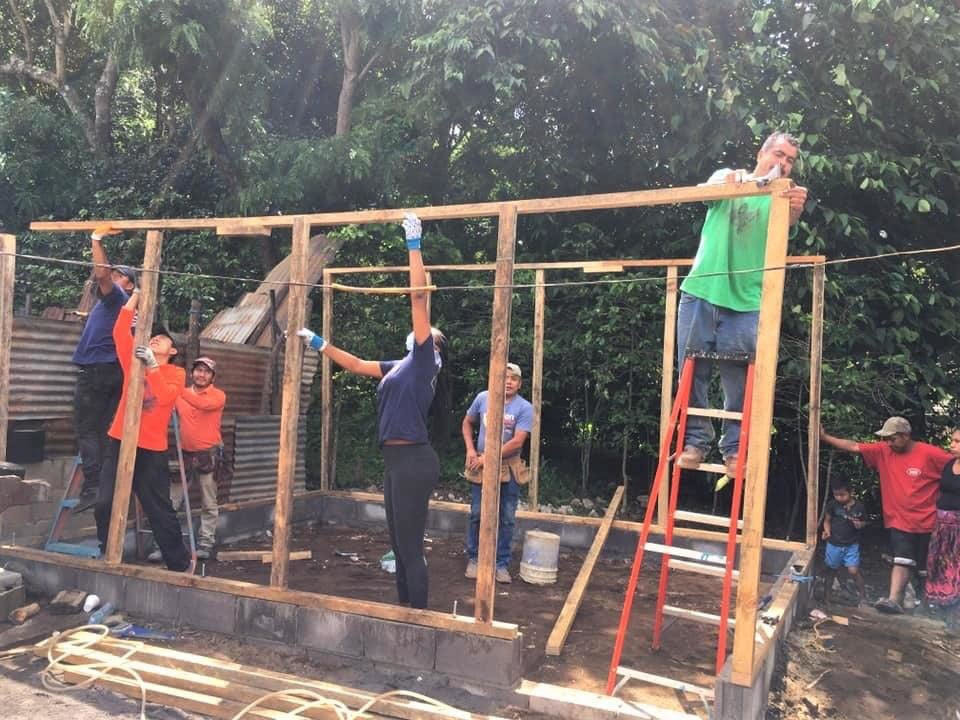 The Zuleta and Carmona families live very close to each other San Antonio Aguas Calientes, a town 15-20 minutes from Antigua, Guatemala. They are family, after all, and each of them has their own unique story.
23-year-old Damaris and her family live in the Verapaz neighborhood of San Antonio Aguas Calientes. She gave birth to her 8-year-old son Lester when she was only 15 years of age. She became pregnant due to the deception of an older man taking advantage of her young age, who afterwards only left her. Damaris never heard from him again.
It was difficult for Damaris being a single mother and trying to support her child with the little money that she earned working as a weaver. She eventually found another companion, who became a father figure to her children and helps provide for them. He works as a laborer in the field to pay for the studies and food for her two children, 8-year-old Lester and 5-year-old Dilan. Damaris makes Q600/month ($80) weaving and Luis makes Q1,200/month ($160) in the field.
During a New Year's Eve party at the end of 2020, Lester was setting off celebratory fireworks. Due to his young age, he accidentally put what is called a "chiltepito" in his pants pocket where he had placed other chiltepitos. The fireworks caught fire in his pocket and left him with 3rd degree burns on his leg. As a result, he was transferred to the hospital for an emergency skin graft transplant surgery. The family's economic situation worsened since they then had to spend their money on expensive ointments and healing agents to treat Lester's burns.
29-year-old Olga spends her days weaving traditional Guatemalan fabrics, earning a meager Q600 ($80) a month to support her three children, 12-year-old Jazmin, and her 8-year-old twins Estuardo and Fernando. When she was pregnant with her daughter Jazmin, Olga's husband was brought before the local court for murder, which made it very difficult on her family and her ability to cope alone during her pregnancy. Her parents supported her during that time. She stopped seeing her husband while he was in prison because she had no way to visit him. While incarcerated, he sent friends from the same village they lived in to threaten her. After the threats continued, Olga knew she had to move her family to a new area so they would not be harmed.
Before a group of excited volunteers arrived to build new homes, both families lived in very humble houses made of reeds, laminate, and a dirt floor. They approached Nuestros Ahijados to discuss the possibility of new homes for their families. After a couple of home visits by our social workers, it was determined that both families were eligible.
Their dreams came true when a small ServiceTeam from various parts of the United States arrived during the early part of July to build them their new homes. "They were like angels sent down from heaven", said Olga. After three grueling days of digging 2-foot trenches, hand-mixing cement, laying a cinderblock foundation, cutting wood, and nailing on the walls and roof, a bright blue 12x16 foot house stood for Olga and Damaris's families. Both mothers were elated to have a safe and dignified home where their children could sleep, eat, learn, and grow. It would be a home that would protect them from the harsh rains of the rainy season here in Guatemala.
There are countless more houses to be built for families in need, and we cannot build them without your continued love, compassion, and support. Please visit www.GodsChild.org to learn more about how you can be involved and start planning your own home-building experience.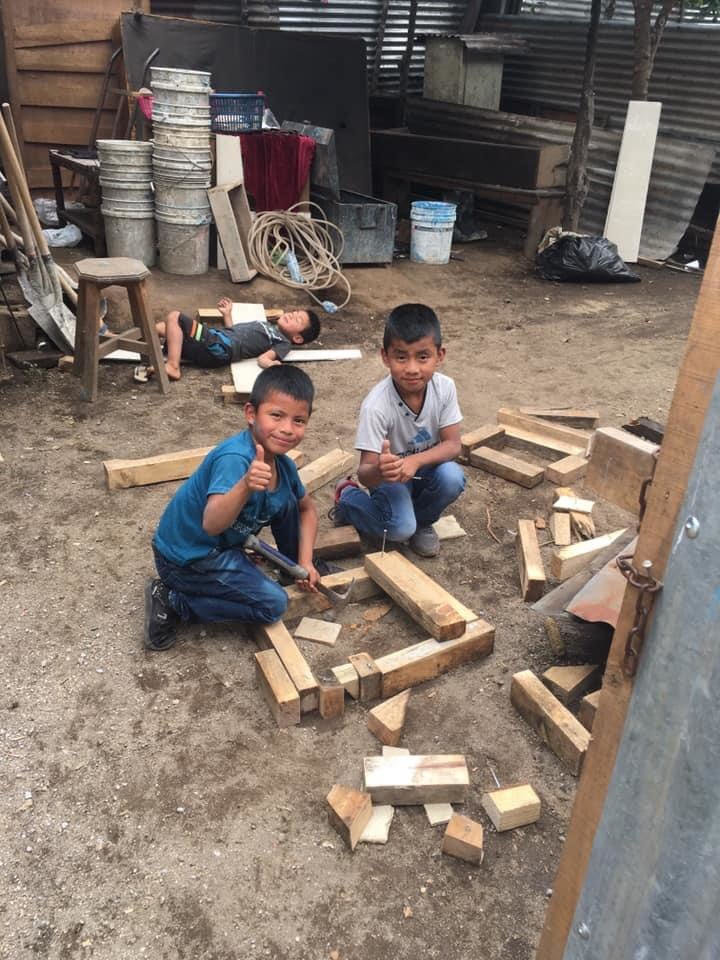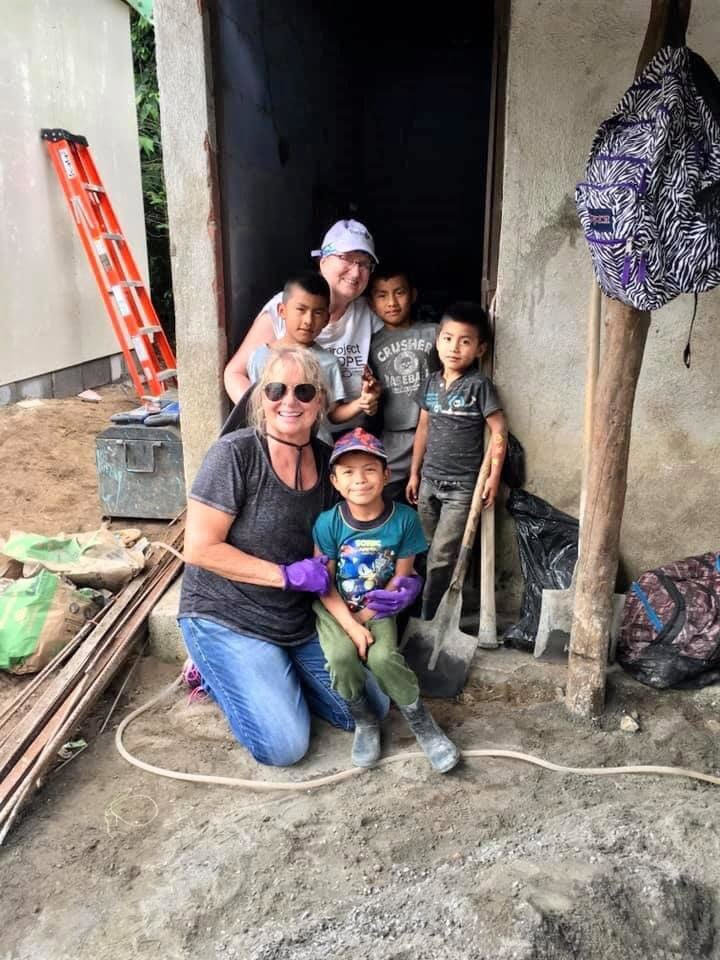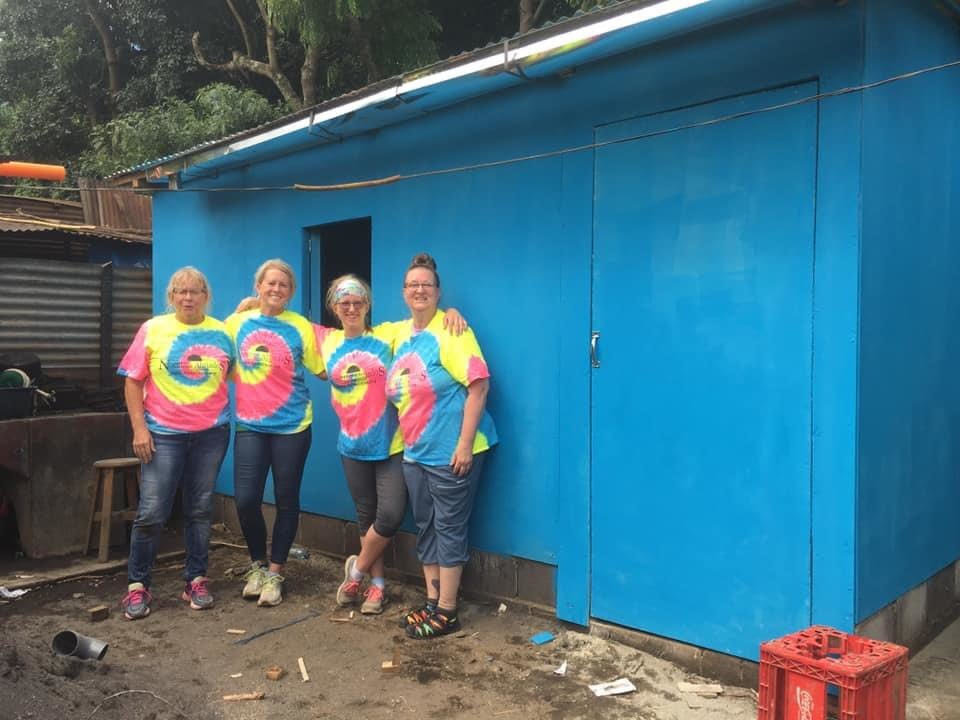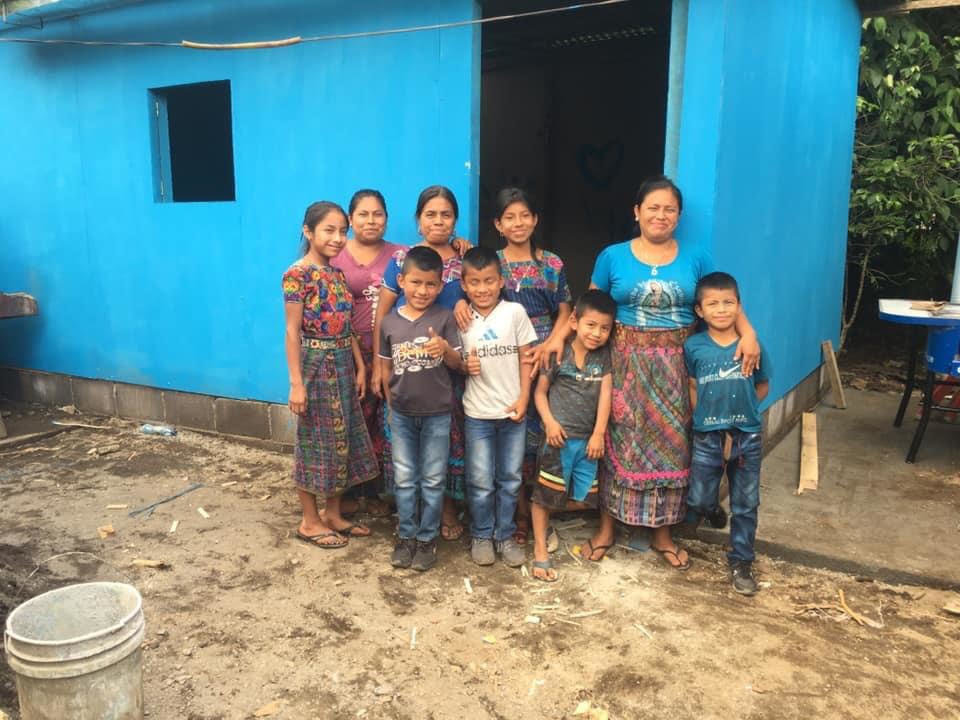 Links: