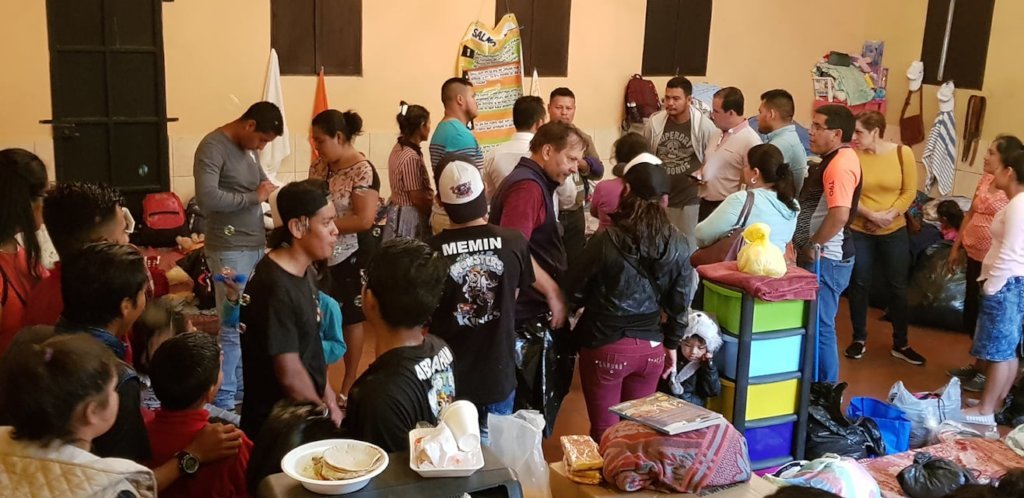 In a few months a cold season coming to Antigua Guatemala. Our Shelter provides a safe place for many people around Antigua. They work in the market carrying vegetables or selling small stuff.
When day ends they have a warm place to sleep, to eat and rest. Maybe in many cases get home, eat and rest is a simple rutine every day. We contribute to reduce the number of people sleeping int the streets with the support of volunteers and companies but the resources are limited to do something more for them.
With the positive actitude the chambe comes. Some people have change their life with courage leave adictions. Drugs and Alcohol is a normal problem with them. In the past they received specific terapist for this problem but right now we dont count with this service.
Is incrideble how many consecuences are caused for adictions they have lost families, jobs and some cases they lost their live. We cant change the world or decide for them about what decisios are better, but we can improve the conditions of people giving a hand.
Every year the goverment in Guatemala announced the hard season for people on the streets with temperature until -15° grades celcius. In the past some people have died. We are worry about children under 5 years old without parents or older children who abandoned home for problems.
The heart breaks when children are suffering. I mean is the same case with adults, but these kids many times did not have the chance to choose. This problem is ignored for people in the municipal market in Antigua Guatemala. All of them are focused on their own activities or rutine. Maybe some people want to help but they dont know how can do it. With the structure of our organization the chance can happens, adding volunteers with a BIG HEART they convert the country in a better place to live.
Thank you to participate in this beautiful program. Thank you to believe in this amazing cause.
GOD BLESS YOU
Links: