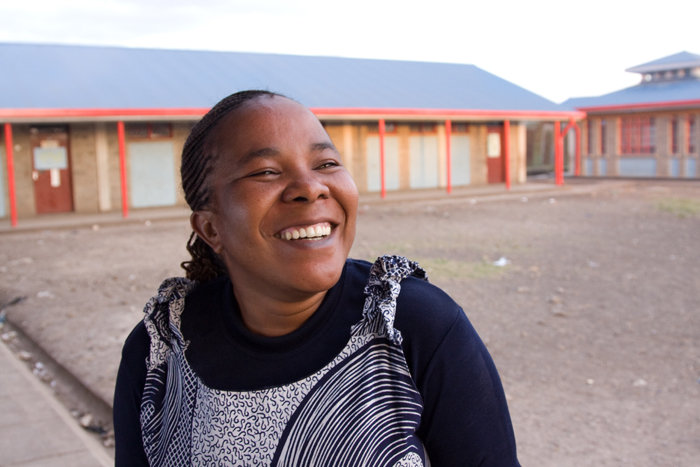 We invite you to join us for an online memorial for Betty Nyagoha this Friday, May 28th at 9:30am Eastern Time (2:30 pm Ireland Time, 4:30 pm Kenya Time)
This event is organized by Irish and Kenyan friends of Gatoto.
Betty Nyagoha, Gatoto School's Founder Teacher and Head was a force of nature that touched so many lives. We each mourn her, and remember the wonderful way she was in the world. Her care, passion for Gatoto, and vision for what education could do, organized us all - teachers, donors, volunteers, families and community to make a school that allowed thousands of children of Mukuru kwa Reuben thrive and live better lives.
Zoom Details:
Link: https://umass-amherst.zoom.us/j/95501515731
Meeting ID: 955 0151 5731
There is also a memorial board set up by some of Betty's Irish volunteers to capture more about Betty's life. Photos, videos and stories can be found at:
https://www.kudoboard.com/boards/6E4HhzGe
Madame Betty, you embodied the school motto "Strive to Shine." We will carry on your legacy.
GATOTO'S NEW MANAGEMENT TEAM
Within days of Betty Nyagoha's passing in March, the Management Team and the GIDP Board implemented a succession strategy, finding the support and skills needed from within the current GIDP staff. This team will advance Betty's vision for the school.
Joseph Oloo
Joseph Oloo took over as Manager of GIDP with immediate effect. Joseph has been with Gatoto from its beginning in 1994 and is a very able man. He is the institutional memory of Gatoto.
Gideon Ndambuki
Gideon Ndambuki, currently a Gatoto teacher, has become Joseph's Deputy and will shadow him in all his work. Gideon comes from Mukuru. He attended Gatoto Primary School and he received Gatoto Sponsorship to Secondary School and was then sponsored through Teacher Training College. Gideon has several post -graduate management certificates and diplomas from the Amani Institute in Nairobi. Very importantly, he is passionate about the importance of education to the children of Gatoto and sees the school as a safe and nurturing haven for all.
Peter Omimi
The current Acting Head Teacher is Peter Omimi. Peter plans to retire in 18 months. Godfrey Kweya, a Gatoto alumnus and currently a teacher in the school will shadow Peter in all his work over the coming months.
EXAM RESULTS
Students in Kenya sit a final year Primary School Year Exam, called the Kenya Certificate of Primary Education. Entry to Secondary School depends on these results, and this year they were delayed because of COVID. Within days of Betty's passing, 124 Gatoto students sat this exam which covered the 2020 academic (& calendar) year. Demanding enough to run such an examination in normal times but with Covid Protocols and Betty's passing it became an onerous task. Rhoda, the school Social Worker, had to source psychological support for teachers, students and parents. "Madame Betty" had always been there to encourage, to give hope and to reinforce the school motto, "We Strive to Shine". When Rhoda asked the students "What would Madame Betty say to you now?" they invariably replied that she would ask them to do their best and they did just that.
We are happy to give the good news that in spite of so many challenges, the just announced KCPE results have improved. The average KCPE score this year was 248.3 compared with 241 last year, which is reassuring, given all that has happened in the past year.
Even better news and one that I know would bring a smile to Betty's face, is that of the 124 students who sat the exam, girls took the top three positions. Girls often have more obstacles in their way, but girls outperformed boys by 10% in English, 6% in Maths and 3 % in Science this year. Education is making a difference and girls' education makes even more of a difference.