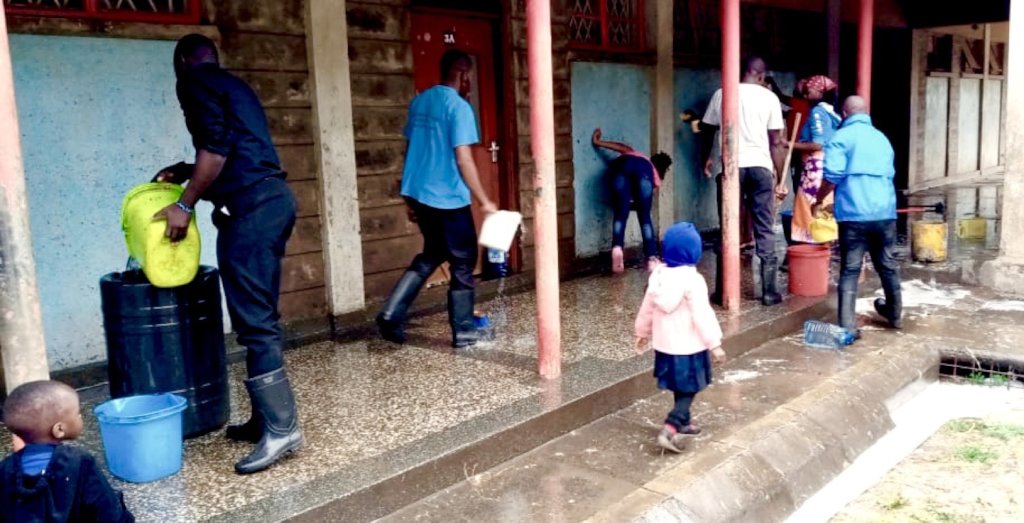 Dear Donor,
We hope that you are doing well and keeping safe and healthy during these challenging and unpredictable times.
Thanks to your overwhelming generosity, the almost $12,000 raised during our June Accelerator has been a lifeline to the Gatoto community during the COVID crisis, and the job loss/hunger crises that followed. More than 100 donors made our first test of crowdfunding a success and helped keep Betty's Gatoto families safe at this critical time. Your donations let Gatoto teachers and volunteers distribute facemasks and hand soap to the Gatoto community to stop the spread of the virus. With Gatoto school closed, so many children suffered from the loss of our twice a day feeding program. Your donations subsequently funded food and M-Pesa distributions keeping children fed when job loss in the informal economy made hunger a widespread problem. The money we initially targeted for 200 at-risk families eventually had to be split by double, then triple, that number.
Some good news! COVID rates have remained low in Nairobi because of the strict but painful quarantine. And the government has started investing in infrastructure like drinkable water, sanitation, healthcare, drainage for flooding, roads and electricity where there was little before. One day, this will make the lives of children safer and more dignified in places like Mukuru Kwa Ruben. While schools have been closed, Gatoto continued to pay teachers to keep up distance-learning, by mobile, radio or distributing textbooks to the many kids without access to electronics or electricity.
And more good news! After an expected January reopen date, the Kenyan government is pushing up the partial reopening of schools to this week. Schedules will initially be staggered to allow smaller class size and will start with just students in grades 4 and 8, to prioritize students facing national testing. Teachers are returning to school to clean classrooms and plan for meeting the state safety protocols of social distancing, sanitation, and smaller class sizes. Additional masks will need to be bought to meet the state mandate of three per child. Most importantly, Gatato is looking to find a way to invite students in other grades back to the campus to obtain hot meals. Staff even converted some school grounds to garden beds during the quarantine to provide access to more greens.
We appeal for your continuing support, especially to fund our food programs which help so many, but like the school, get no government assistance. Many of us are preoccupied with getting past the US election, but we hope that people remember the possibilities to make a giant difference outside their country, especially as we move towards the traditional year-end giving season. We are preparing to organize more fundraising to coincide with Giving Tuesday, which is December 1 this year. We always appreciate current gifts, but if you are thinking of making a year-end contribution or encouraging your friends to do so, Giving Tuesday will be a great time to help.
Asante sana/ Thank you very much!
With hope and gratitude,
Yassi Tamdji and the AFG Team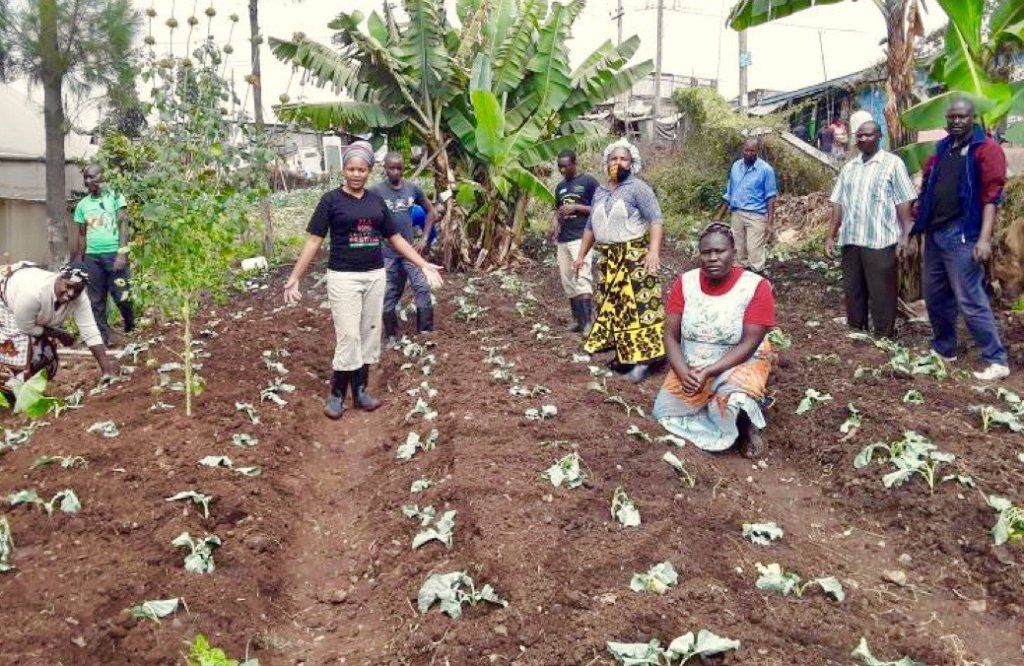 Links: