Fire management has become a critical component of Ya'axché's work, particularly within our Community Outreach and Livelihoods (COL) program. Although fire does impact the protected areas which Ya'axché manages and our enforcement rangers are trained in fire fighting basics, it is the COL team that works directly with the local communities of the Maya Golden Landscape (MGL), building relationships and assisting community farms to implement more sustainable agriculture to help better local livelihoods. As fire is almost always a byproduct of the traditional milpa, or slash-and-burn agriculture, its management naturally falls to the COL team.
Ya'axché has learned a lot and has made great progress towards strong fire management within the MGL over the past few years. Fire management has grown to play an important role within Ya'axché's conservation and livelihood development strategy. One flame to thatch (the traditional and common roofing structure in Maya communities) and a home is gone, illustrating fire management is about forest and ecosystem conservation as it is about human life and livelihoods.
As Belize is between fire seasons, I took this opportunity to talk through Ya'axché's past and current fire strategy with Mr. Erwin Tush, an Agroforestry Extension Officer, trained in fire management, who has been with Ya'axché for over two years.
The 2020 Fire Season
Mr. Tush first gained fire experience when, in the spring of 2020, Ya'axché was invited by the Benque community, located in Belize's Cayo District, to assist with fighting fire in the Vaca Forest Reserve. He described the need to strategize how to most effectively fight the fire because of the mountainous terrain and the thick layer of litter, of at least 6 inches in depth, which causes fire to crawl under the detritus layer and spread quickly. One of the challenges was the lack of a developed relationship with Benque and the surrounding communities, especially because of the vital role communication and understanding is in successful firefighting efforts. Furthermore, the 2020 fire season demonstrated Ya'axché's limits in meeting the local and national needs, particularly in terms of staff and equipment.
The 2021 Fire Season
Mr. Tush started the fire season by attending an engaging and informative fire management training hosted and led by Dos Fuegos, where he was able to expand his knowledge and reflect on the 2020 fire season to determine Ya'axché's strengths and areas of improvement in terms of dealing with fire within the broadleaf forest landscape. This led to strong engagement of MGL communities through hands-on fire trainings. With Covid-19 still active in Belize, the trainings led by Ya'axché had to be conducted with the utmost care and planning. Even with the challenges of the pandemic, Ya'axché was able to work with a total of six villages in southern Belize during this season:
The villages of Trio, Indian Creek, Medina Bank and Bladen became more involved in fire management

San Pedro Columbia village requested fire training, which Ya'axché facilitated through a one-day classroom session and a one-day practical session which included a controlled burn

Assistance with controlled burns was requested by community members of Medina Bank, San Pedro Columbia and Big Falls

and provided by Ya'axché

Fire equipment was requested and borrowed by the communities of Indian Creek, Medina Bank and Bladen
Ya'axché's Fire Management Program Goals
"I knew nothing about fire but now I take it seriously, especially during fire season."
– Mr. Erwin Tush, Ya'axché Agroforestry Extension Officer
Mr. Tush epitomizes the change Ya'axché seeks to make within all 10 communities we work within the MGL. Going forward, the ultimate goal is to procure proper fire equipment for one fire team per MGL village. However, this is quite ambitious, as just one set of fire suit and boots costs BZD $1,500. Ya'axché has seen firsthand the desire of local communities to safely manage fire, and so we can confidently say that this equipment would be put to good use. As always, we thank you, our GlobalGiving supporters for allowing us to work towards training and equipping the MGL communities to manage fire to save livelihoods.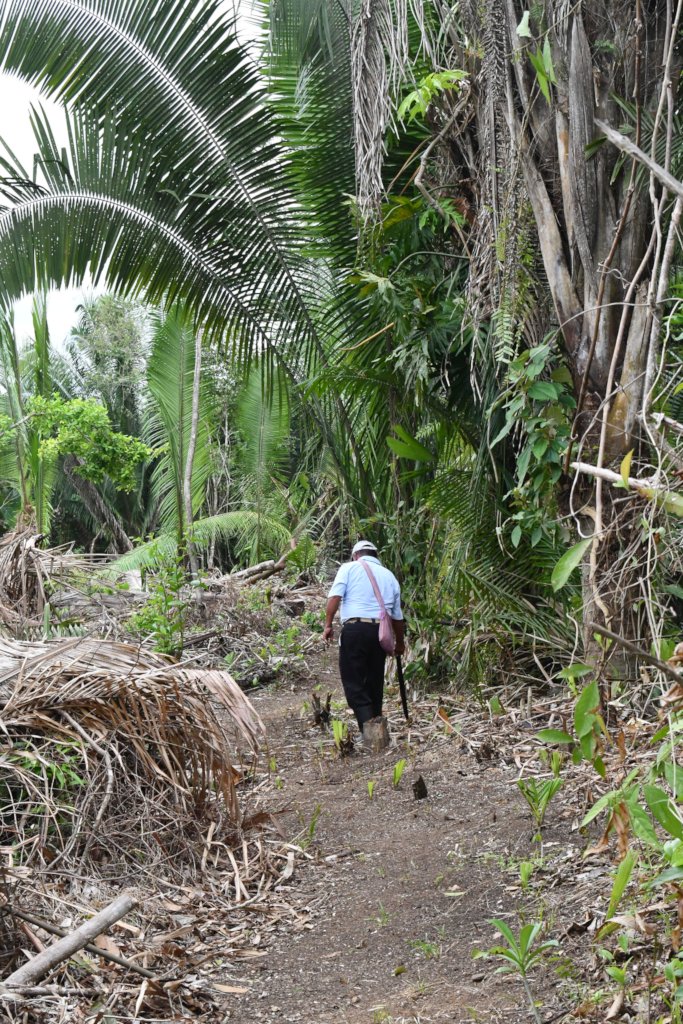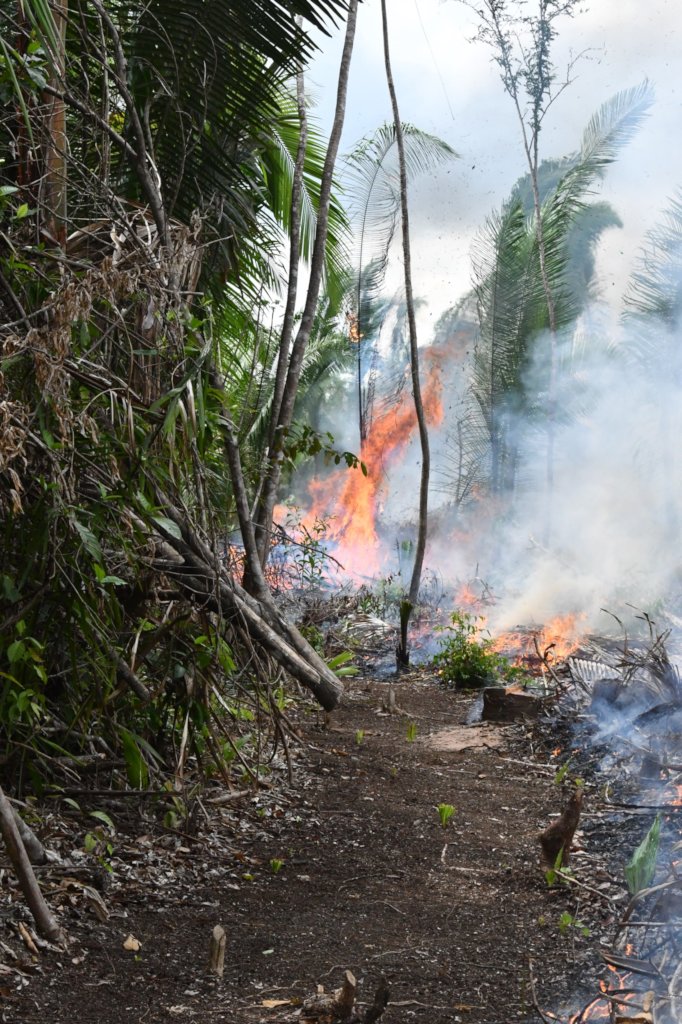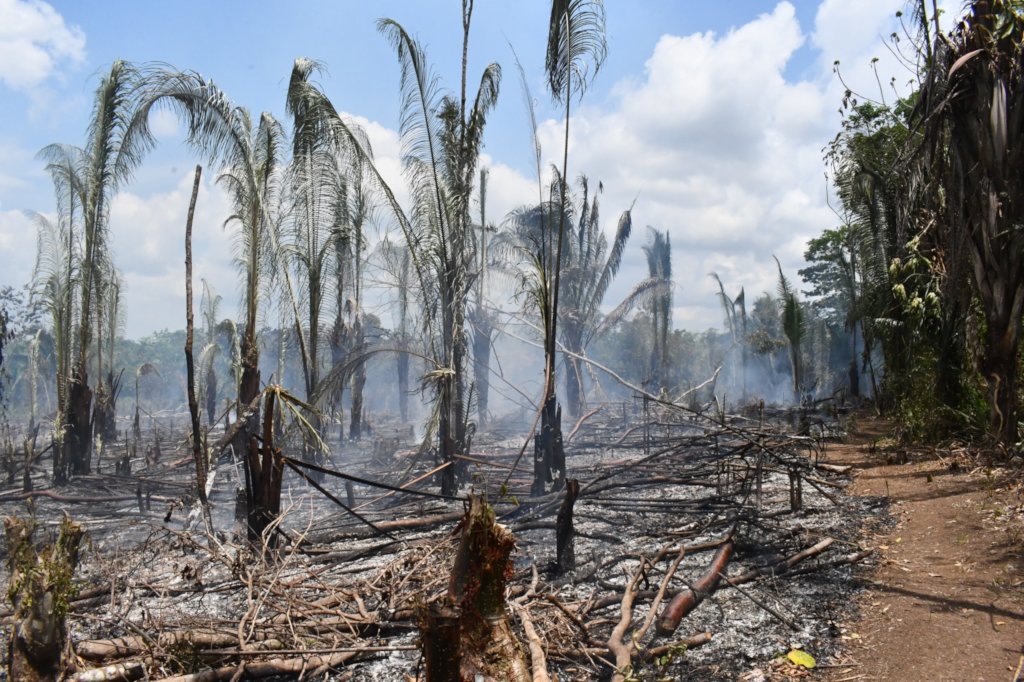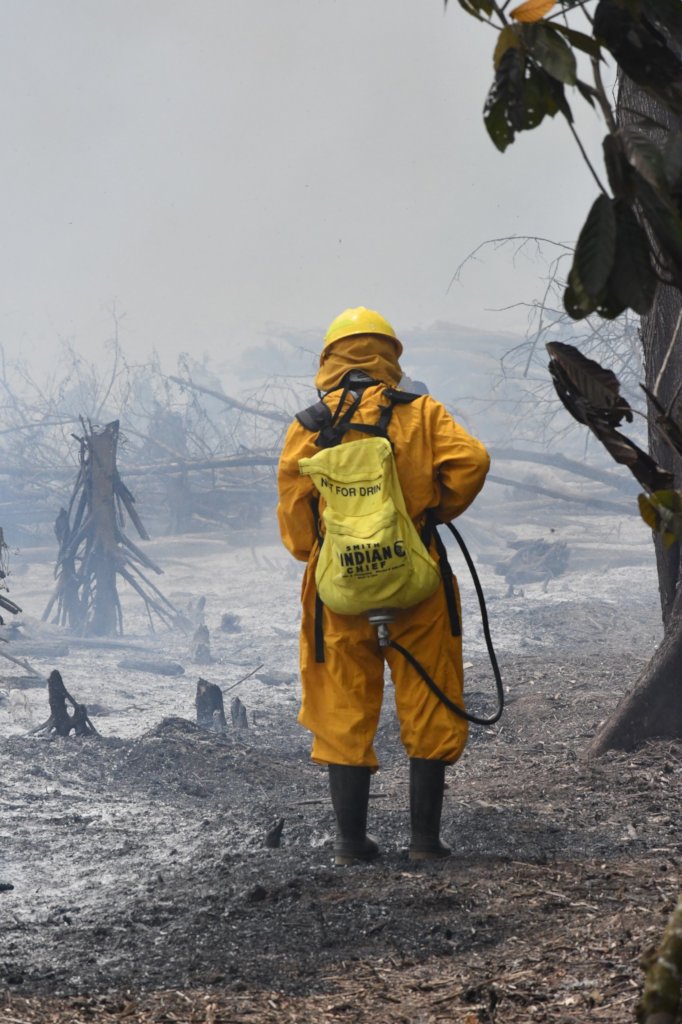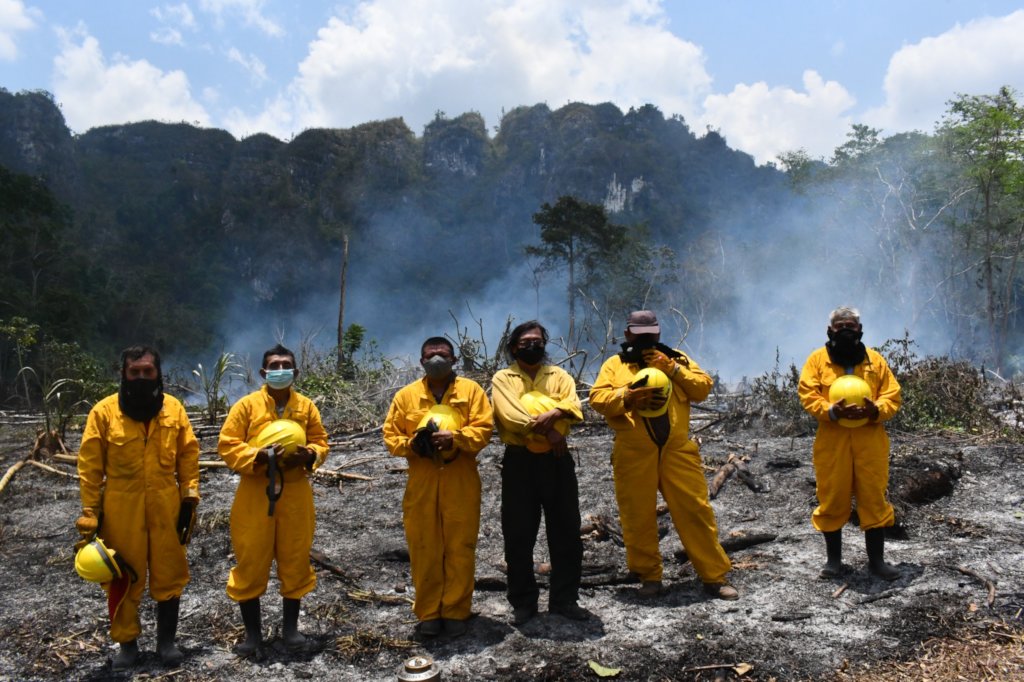 Links: