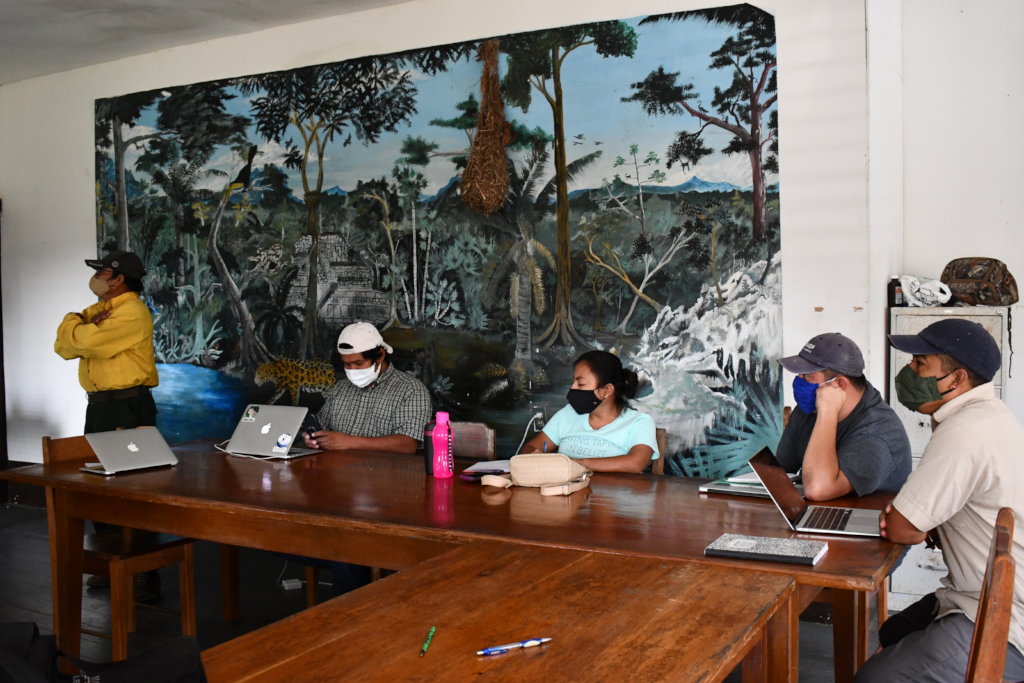 Belize's fire season has commenced for 2021 and can have devastating repercussions if not properly understood and managed. Ya'axché Conservation Trust has been in full gear preparing for this 2021 fire season, which initiated on the 15th of February and culminates on the 30th of June.
The first step was a national-level, week-long capacity-building opportunity presented to our staff. Ya'axche's second-in-command fire boss, Mr. Erwin Tush, participated in a fire training session held from the 1st to the 8th February 2021. The Belize Forest Department organized the training session, which was executed by Dos Fuegos Fire Management. Dos Fuegos specializes in solving fire management problems using fire effect monitoring, fire behavior, and fuel assessment in fire-prone ecosystems. It also provides managers and practitioners with methods for science-based solutions to fire management. Conducted virtually due to Covid-19, the session allowed participants around the country to attend and participate. Topics covered in training included establishing an Incident Command System, leadership capacity building, hazards and risks, tactics and strategies, Incident Response Planning, prescribed burn planning and management, and the art of igniting a fire.
A refresher course, which included strategization of managing fire through an integrated approach, was conducted with Ya'axché's fire team on 17th February 2021 to continue preparing for the fire season. The refresher course was executed by Ya'axché's fire boss, Mr. Eugenio Ah, along with Mr. Erwin Tush, who transferred knowledge from his previous participation in the national fire training session. This internal course highlighted the vitality of a fire team's Incident Command System (ICS), proper handling and use of personal protective equipment (PPE), and the importance of proper fire management practices. Additionally, the refresher course focused on communicating the following takeaway points for the upcoming fire season:
Implementing proper fire management not only on farms but within protected areas and buffering communities
Enhancing the sustainability of Inga alley cropping, cacao-based agroforestry, and beekeeping through proper fire management practices
Establishing key partners to foster firefighting stewardship within buffer communities to prevent escaped fires
Incorporating scientific monitoring and research activities by Ya'axché's Science Program into fire monitoring
We can never be too prepared for a fire season, but having these capacity-building sessions is guiding Ya'axché's fire team in the right direction. Hopefully, the detrimental impacts from this year's fire season are minimal. In any case, the Ya'axché fire team will be on alert and prepared to take action for any fire ignited within the Maya Golden Landscape.