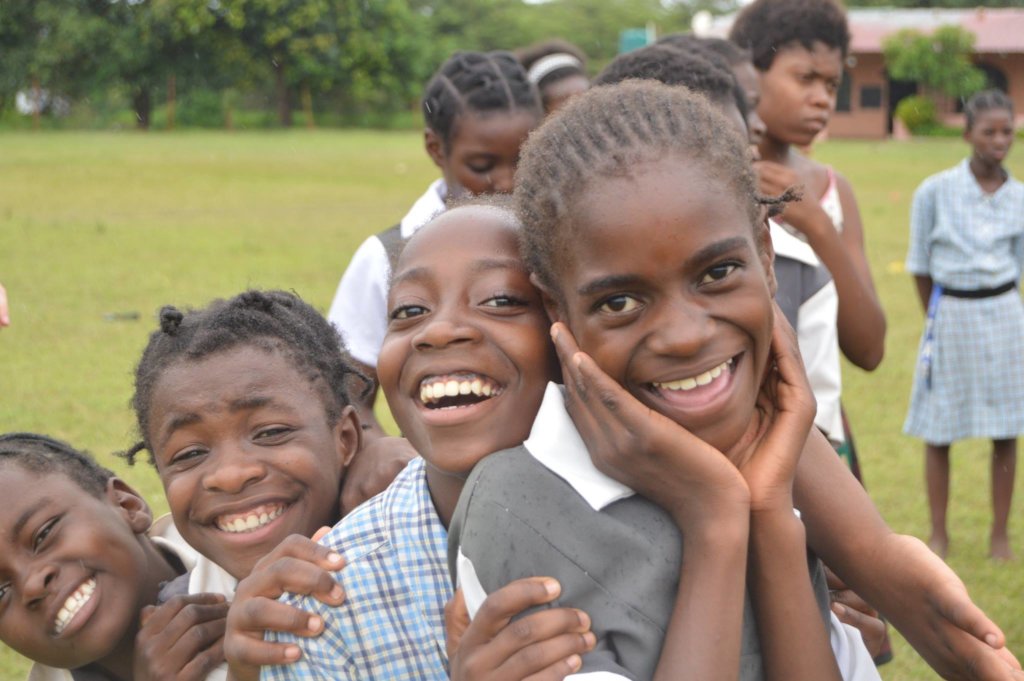 Your support this year has allowed us to stay present in the communities we work with and provide children, families and local buisnesses with COVID-19 relief support. We are so excited to announce that we have also resumed our gender equality workshops. All because of you! We can't thank you enough!
Our focus for 2021 will be on the community centre, however school closures due to COVID-19 have affected children across the world, that's why this month we have been focusing on getting children in Zambia back to school!
Our Sponsor a Child program matches a generous donor with a child in Livingstone, Zambia that otherwise wouldn't have the opportunity to go to school. Their sponsor pays for their school fees for a year, a uniform, school bag, pair of shoes and all necessary school supplies. A portion of the fee also goes into a fund to improve the quality of education for all students at their school.
A recent report suggests that for the first time in almost 30 years, girls are more, not less, at risk of child marriage. Many girls in Livingstone will not be able to return to school in January if they don't receive sponsorship.
"I came to Livingstone because mom and dad could not afford to pay for my education and I stay with my mother's sister who is responsible for my fees, though her income is very low she can't pay for my school fees next year because the fees for grade eight are higher than her income. She struggles now to pay and buy food for us. I want to fulfil my dreams of becoming a doctor and help my family and the community." - Livingstone Student, Grade 7
Learn more about our Sponsor a Child program and how to get involved here!
We can't thank you enough for being in our circle of change. Nothing we do would be possible without your support.
Sending you positivity, love and appreciation this holiday season! We look forward to making an impact alongside you in 2021.