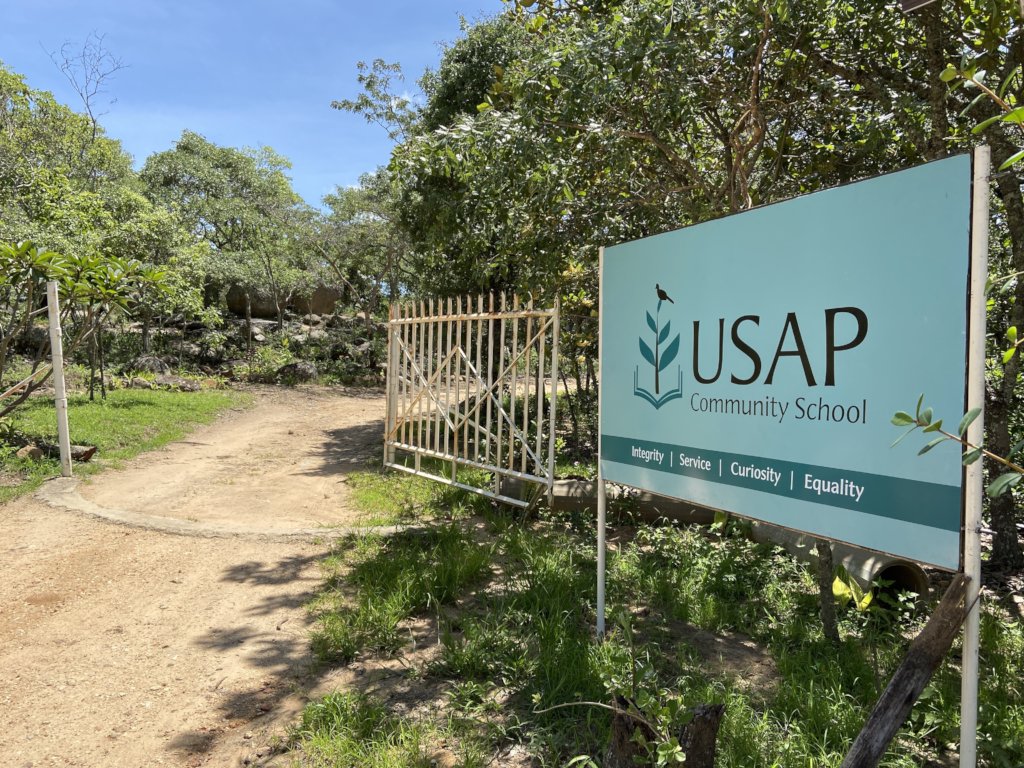 We are excited to report that we are now starting Week 7 of classes at the USAP Community School! Our carefully selected inaugural class of 25 girls and 20 boys have settled into a routine of study and focus, hard work tempered of course with some joy and fun. We are impressed with the dedication and motivation of our students as well as to the centralilty of our Honor Code and core values to the school culture.
Students are taking three A level science classes - everyone doing Mathematics and Chemistry with a split for the third A level between Biology and Physics. Students also take four courses in our own curriculum - Humanities, Research Methodologies, Reasoning and Computer Studies. We are proud of a top faculty, most who are Zimbabweans who studied abroad in the United States and Canada and have returned to Zimbabwe.
We are based about an hour from Harare in Goromonzi rural areas, where we are leasing a conference centre as our campus, and bussing our students to use the labs offered us by a private school in Harare on Saturdays. We are working through the bureaucracy of buying 100 ha of land near Marondera, where we will be building our permanent campus through your support during this year. Our wish is to move to the permanent campus in time for January 2021 start of Year Two of the school.
Outside of academics, we have a full extracurricular program under way, offering three sports - cross country, soccer and archery and six clubs - debate, chess, Model United Nations, media club, accapella and First Aid. Faculty and students alike, everyone is coming together to contribute to the necessary work of the school - from washing dishes to tending our school garden to sweeping the classrooms and passages.
We thank you, our supporters, for making this dream a reality and transforming the lives of these amazing young people by offering them a truly engaging education, the key to their future and that of their families and communities. We hope you will continue to support us as we work toward our goal of building our own campus and futher developing our school
Warmly,