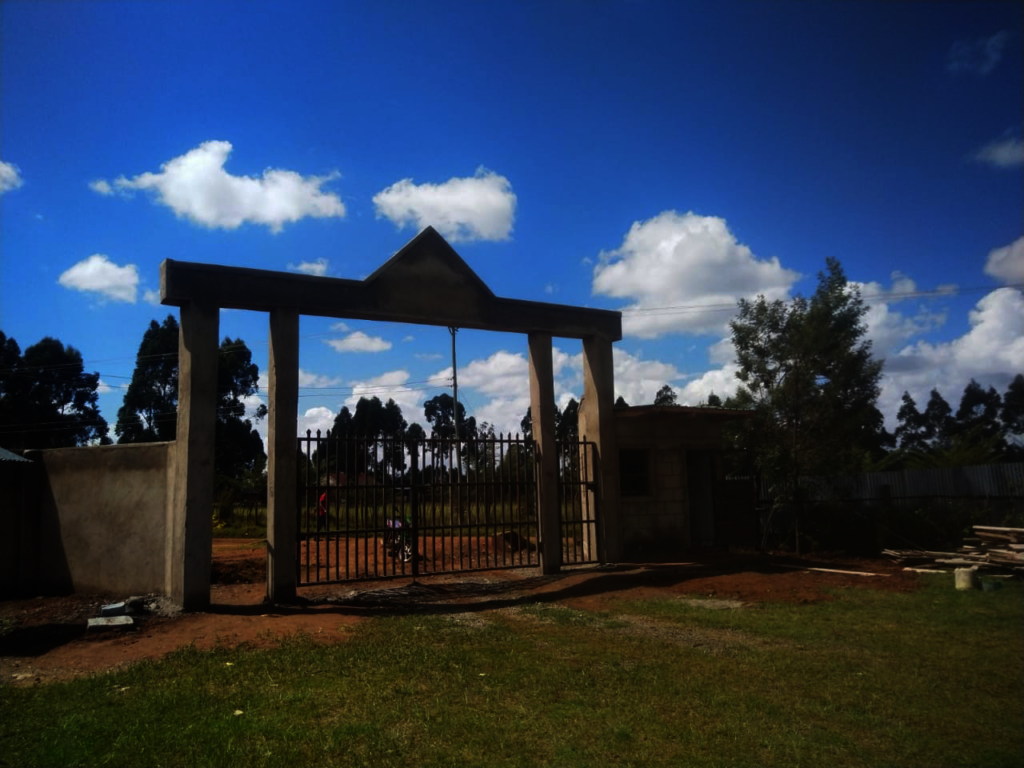 Dear Friends of Rafiki,
School 1: Sergoek vtc (vocational training center) is expanding and has a brand new, still unpainted, fresh new gate. The watchman now has his own house, a safe and warm place intergrated in the front gate. See picture.
Registration at the school is ongoing. The academic year in Kenya starts with the calendar year which means that the December graduates are just starting to register for their next course of study. The school organizes 2 registration periods, one in January and one in May.
Last year, the 1st and 2nd year students together totalled 602 applicants. The Principal is hoping for the same numbers or more for this year.
School 2: Koshin tti (technical training institute) is also planning for a new gate which will give visibility and status to this impressive campus. See design.
Registration here is at 390 students this year, up by a third from last year when the total number of students reached 300. Sports activities have gained in practice, teams are getting organized so that they can start intercollegiate games. The school is eager to establish itself as having strong athletes.
Another distinction student emerged from last year's pool of graduates, making the school proud of it's Information Science department, once again.
The 2 new workshops at the back of the campus are ready to be handed over this month and will beecome operational in the course of the next few months.
More news after my forthcoming February trip and Board meetings! With much gratitude for all of you for your continued support that offers a productive future to these young people.
Claire