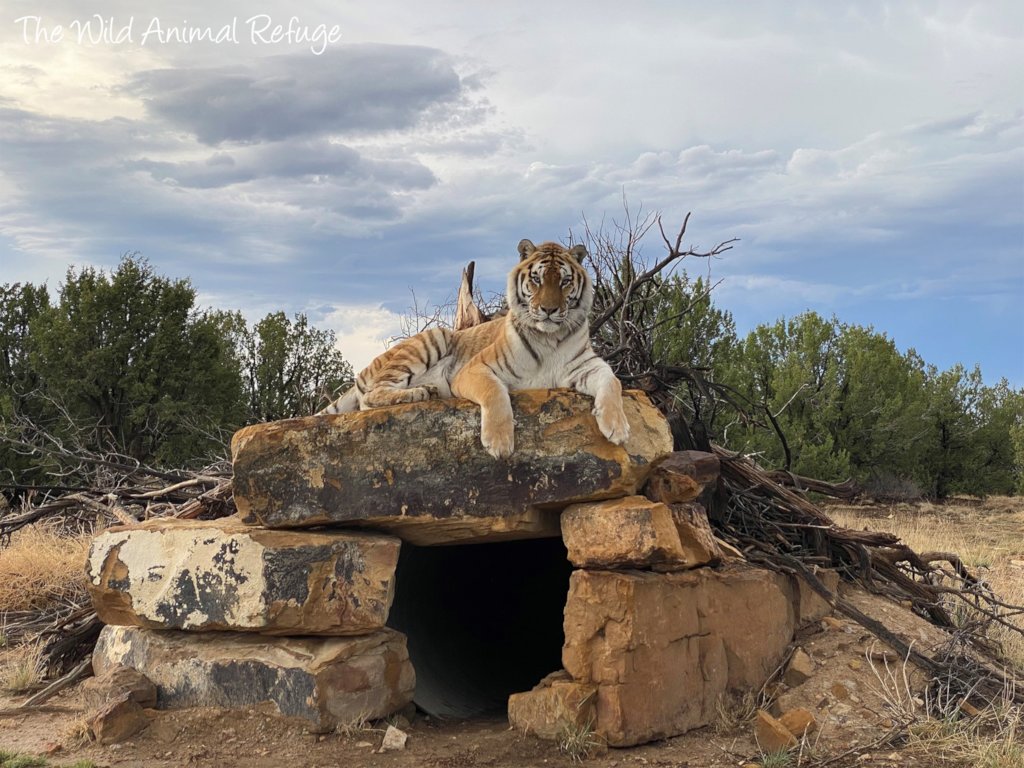 Thanks to your kindhearted support of the The Wild Animal Sanctuary's GlobalGiving project, "Build Habitats for Rescued Lions, Tigers, & Bears", we have been able to continue our important mission of rescuing captive-bred large carnivores from situations of abuse and neglect, and provide them with new large-acreage habitats at our 9,600+ acre Refuge in Springfield, CO. None of this would be possible without people like you! For that, we are eternally grateful.
We'd like to regularly keep you updated on our progress with habitat contruction, and how your donation has made a difference in the Animals' lives. Since we began this project through GlobalGiving, there have been many changes in the world. While all of humanity has been dealing with the COVID-19 Crisis, we have had to adapt and continue our life-saving and pertinent work for the Animals. Through the darkness, there has been some light, including the recent build of a 50-acre tiger habitat at the Refuge.
With the immense physical help of GreaterGood.org's Rescue Rebuild program team, we were able to quickly and efficiently build this habitat for 7 tigers we rescued from a deplorable life of small, over-crowded cages and malnutrition at the hands of Joe Exotic. Their new home is equipped with tanks full of cool water, natural caves, an abundance of trees to prowl through, and ample space to run and be free. We have you to thank for helping fund this project and make the tigers' new home a reality.
There is so much more we'd love to share with you, so to learn more about the Refuge's habitats (as well as many other exciting updates about the Sanctuary), please visit the link below to read our Summer 2020 Newsletter! Thank you again for your generosity and love for the Animals.
Links: