Greetings From Fauna in Focus,
Since our crowdfunding campaign began in September we have raised over $6,000. Thank you so much for your generous donations we really appreciate it. With your support, we have constructed many of the exhibits and installations needed to open The Nature Discovery Center of Cambodia in January 2019.
Here is an exciting update of what have we completed so far:
Jungle Lab Classroom & Wildlife Cinema
We've built eight sturdy tables from upcycled wooden pallets and bamboo, that will be used in our Jungle Lab Classroom & Wildlife Cinema. Inside the classroom, we will deliver our environmental education programs such as our Wildlife Club for school students. Visitors to the center will be able to enjoy watching our latest nature films at the Wildlife Cinema.
Birds of Cambodia Display
Our volunteer artist Kelsey has done an amazing job creating hand painted two-dimensional birds including the Greater Adjutant Stork, the Giant Ibis, the Green Peafowl, the Oriental Darter, the Cambodian tailorbird, Great Hornbill, Hoopoe, Red-breasted Parakeet, Collared Scops Owl, Little Grebe, and Fruit Bat. This collection of hand painted life-size Cambodian birds will form a central ceiling display inside the center beginning and expanding up the stairs. An interactive display board will engage visitors to learn more interesting facts about Cambodian birds.
Tree of Life Sculpture
With the hands-on support of local school students, we've been building an amazing tree of life sculpture. It's a long process that involves wrapping foam around an existing interior wooden pillar, then adding a layer of recycled plastic bottles, chicken wire, masking tape, then finally adding a layer of paper mache.
New Graphic Designed Exhibits
Thanks to our volunteer graphic designers Christie and Ben, we've completed the graphic design and printing for many of the exhibits including Introduction to Cambodian Biodiversity, Threats to Cambodian Biodiversity, Wildlife Habitats, Biofacts Station, Cinema Screen, Welcome and Information signs.
We are working really hard now to get the center open by January 2019 and we'll bring you an update in the new year.
Our crowdfunding campaign is still live, so if you want to bring us some Christmas cheer and give us the final push to get the Nature Discovery Center open by January 2019, you can donate here.
Warm Bear Hugs from Dan & the Fauna in Focus Team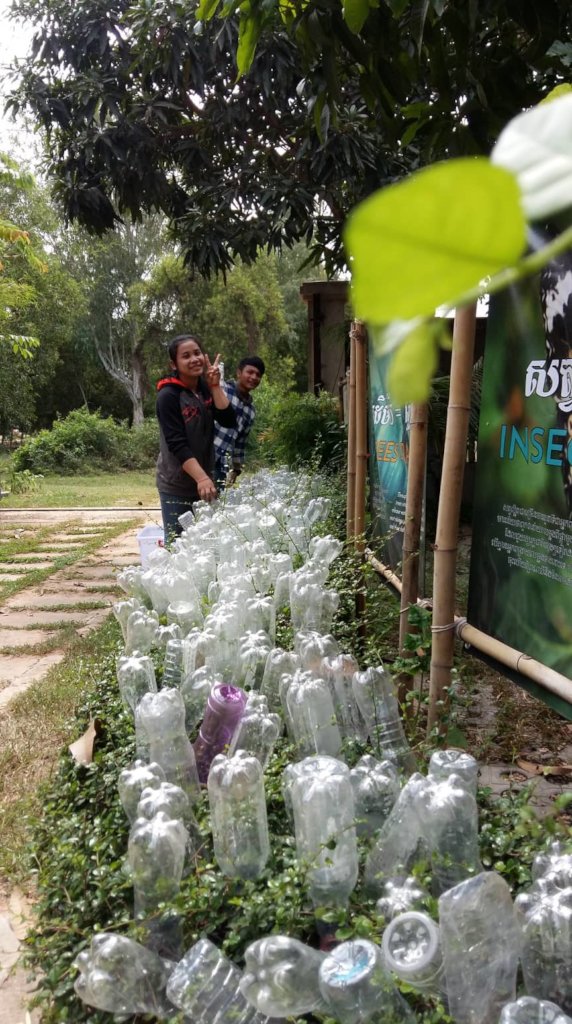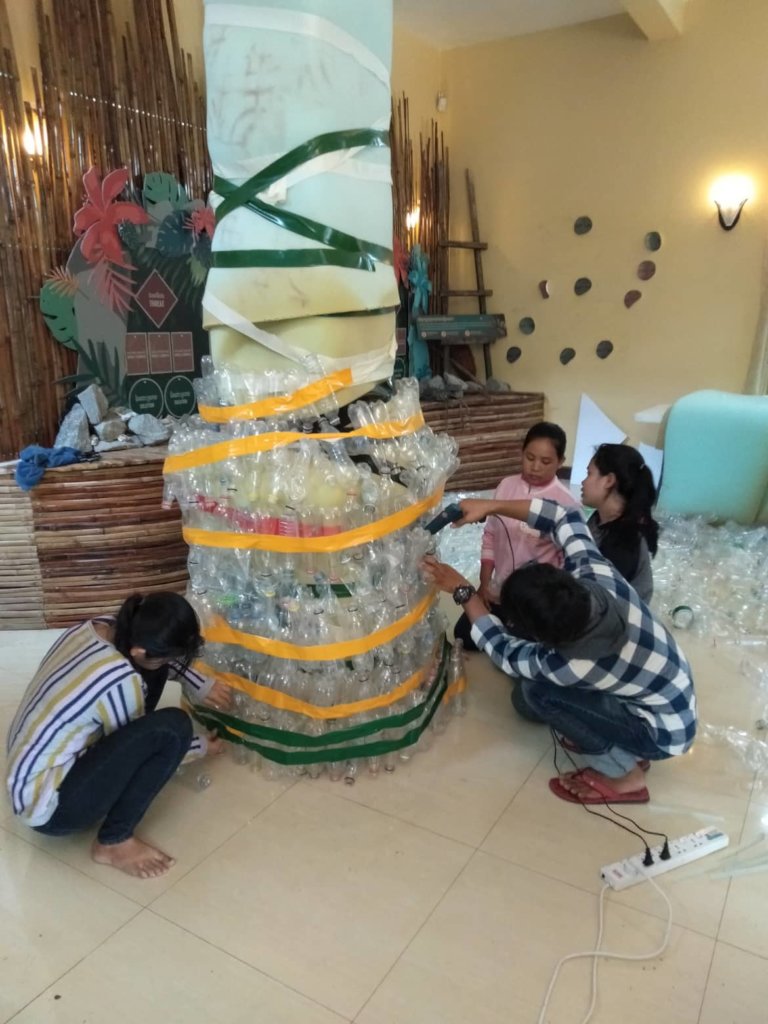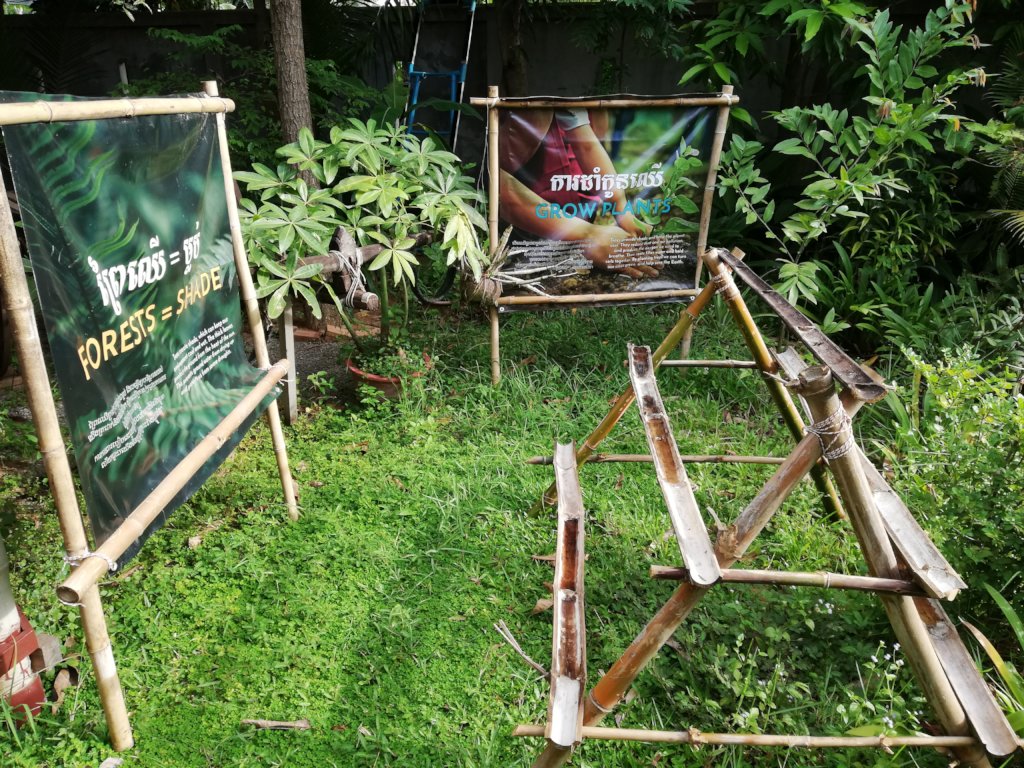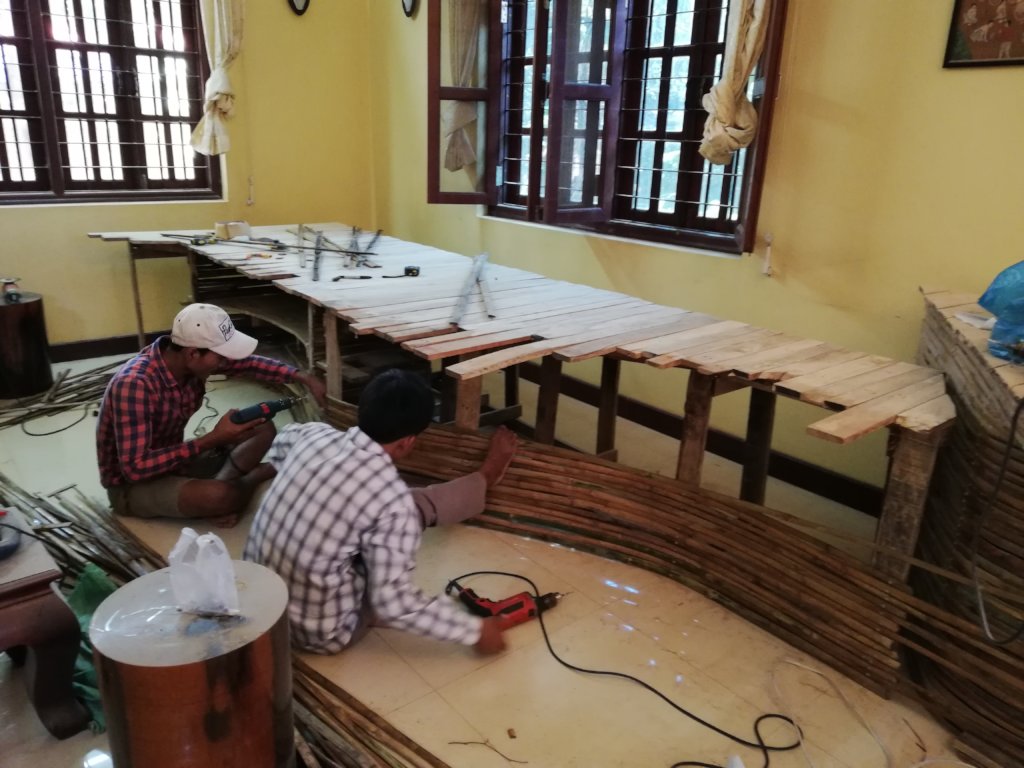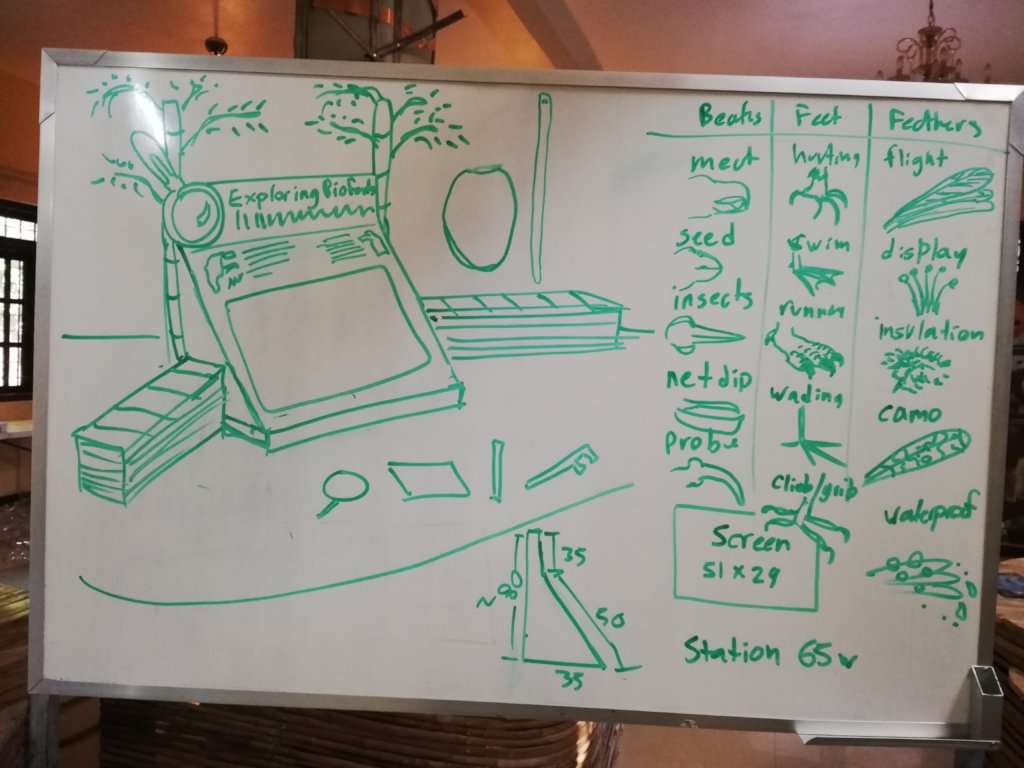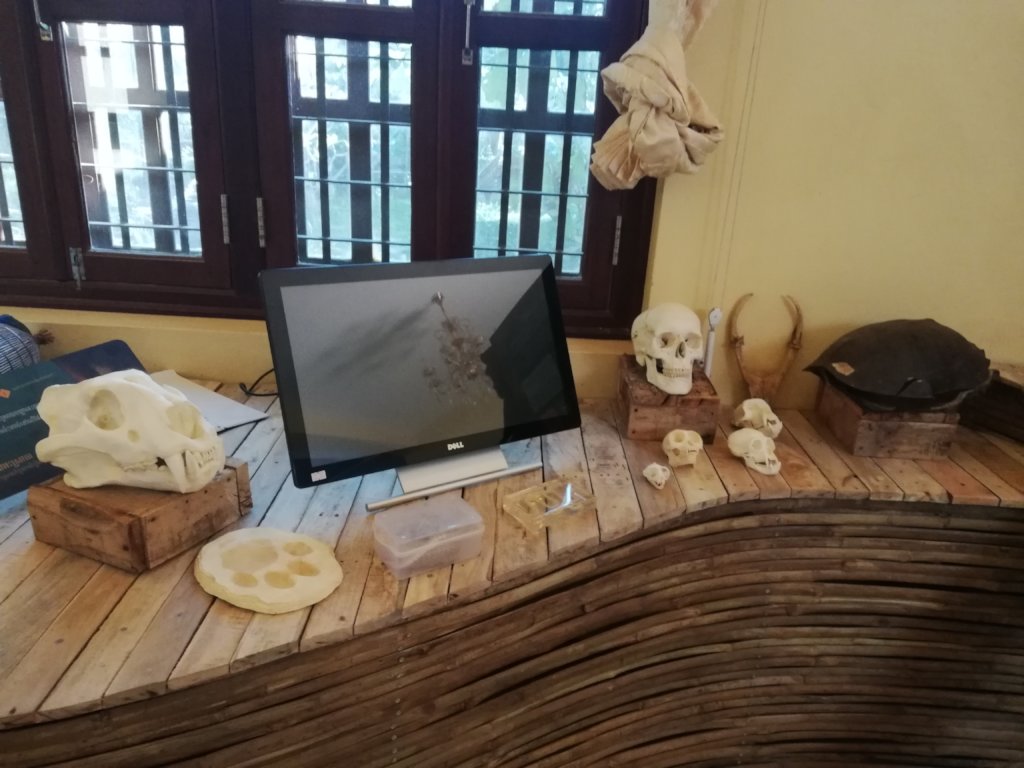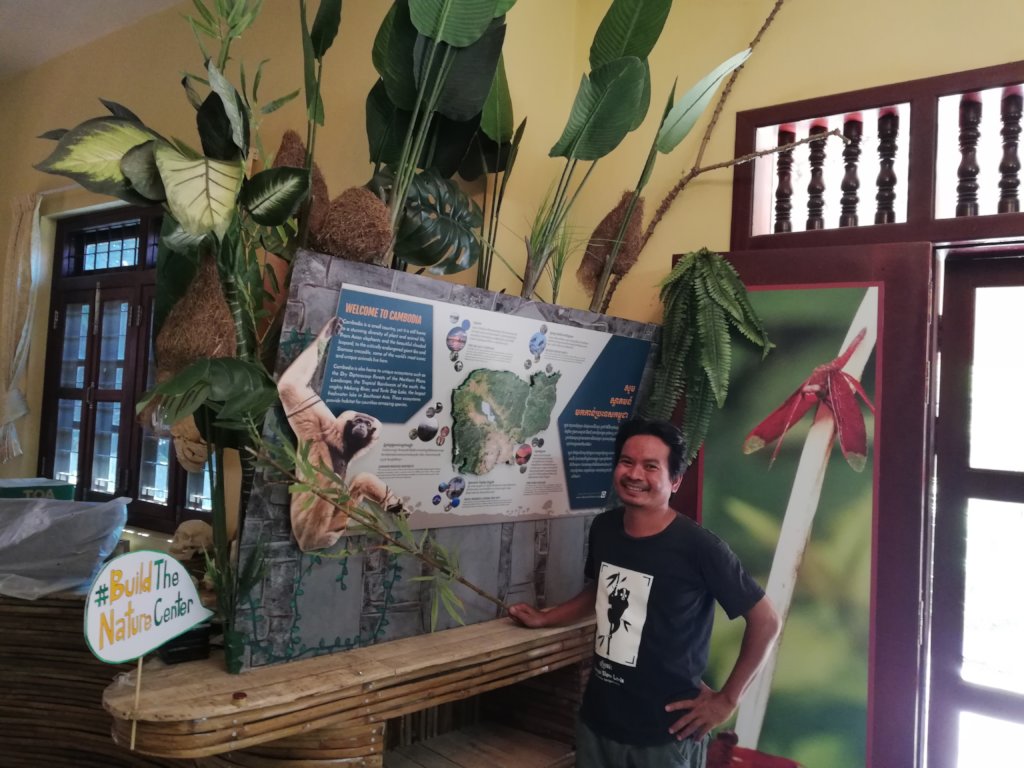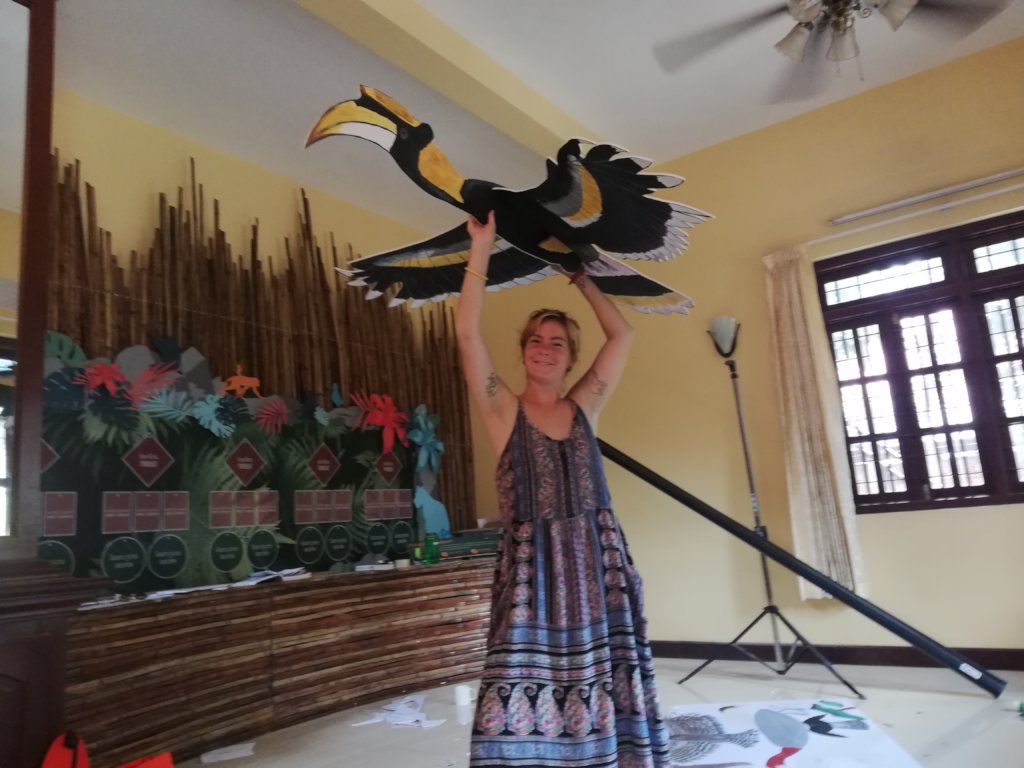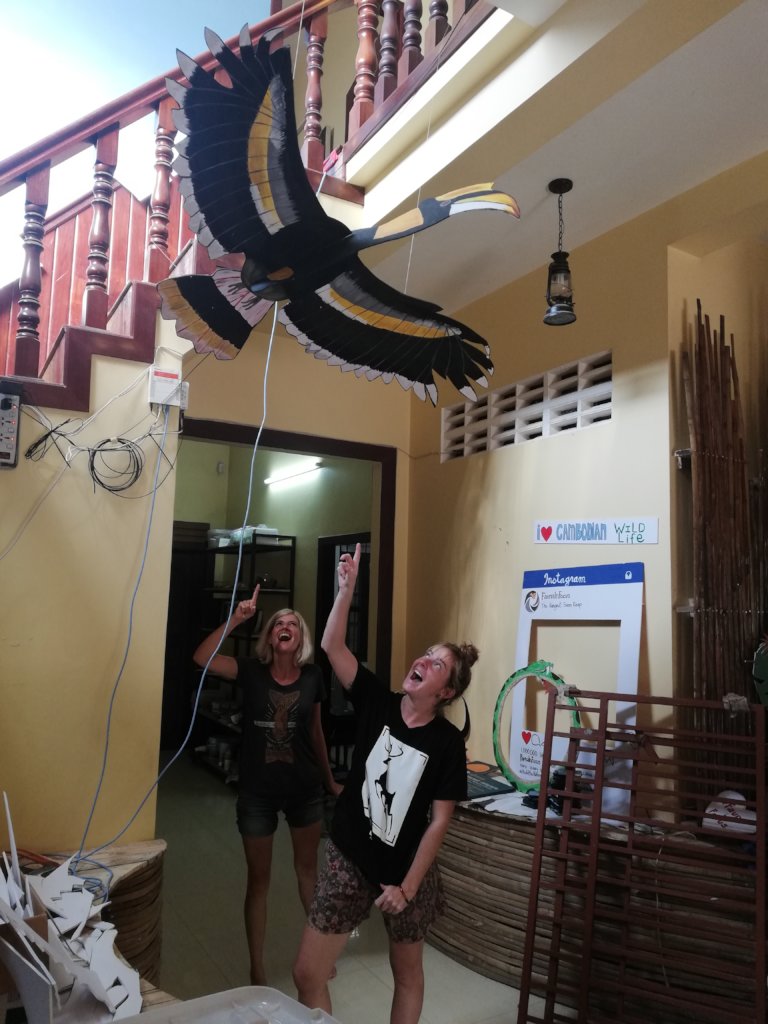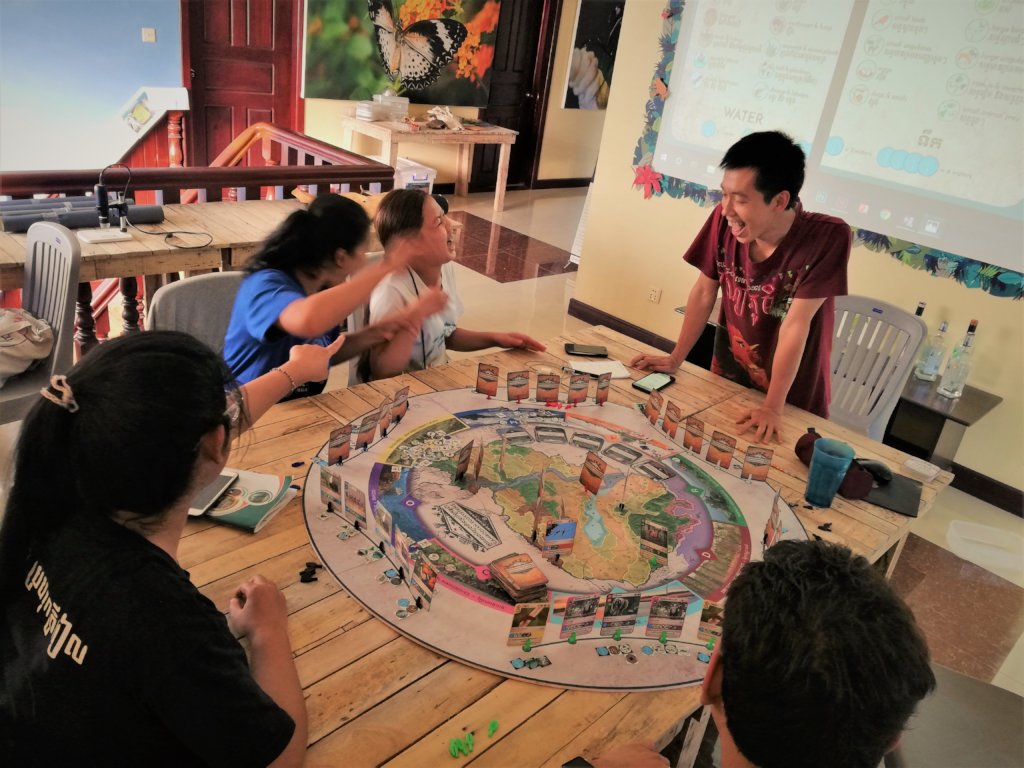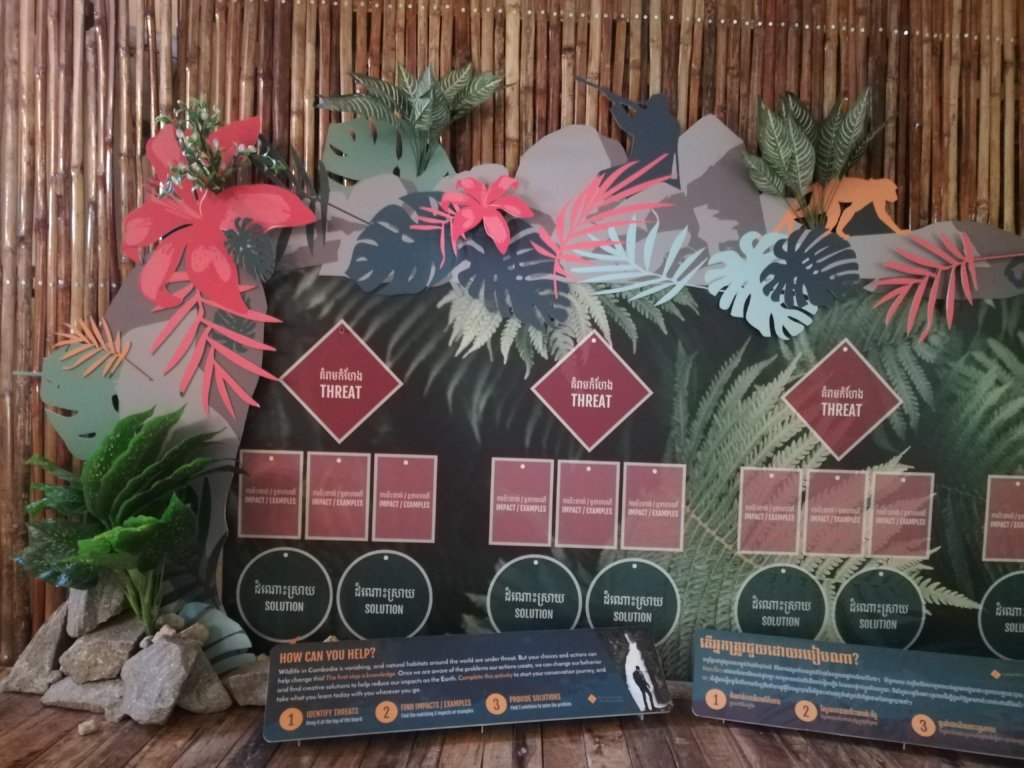 Links: