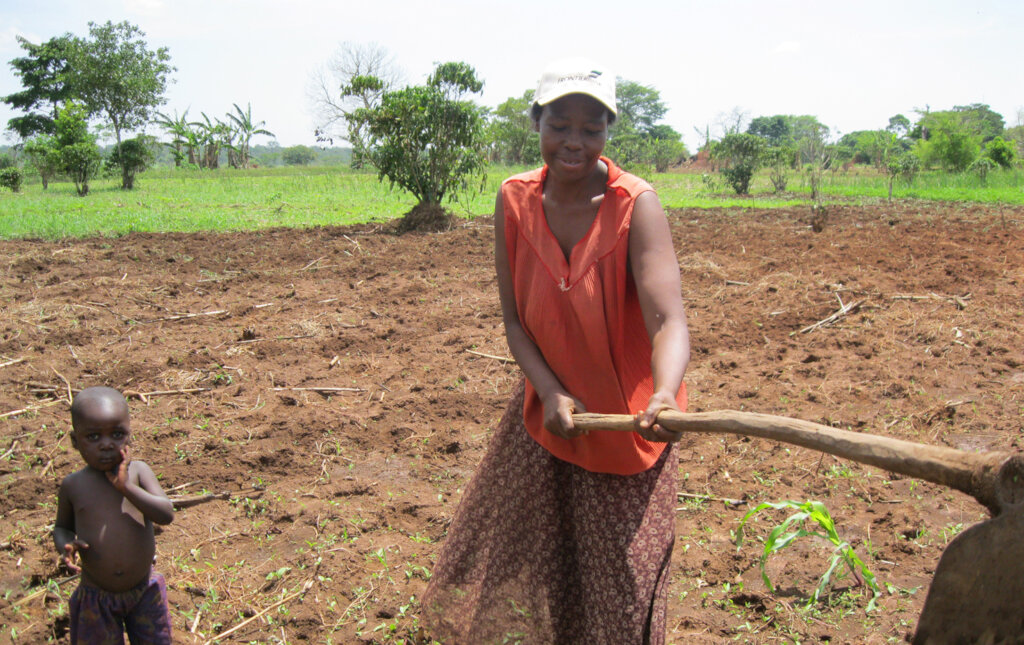 With the cost of food and materials rising in Uganda, our organic farm project has never been so important as it is now for the future of Sky Is The Limit School. Uganda has high levels of poverty and food insecurity, which is exacerbated by the increasing effects of climate change, deforestation and unsustainable farming.
To help feed the malnourished children who attend its school, Sky Is The Limit has asked for help to train its farmers and grow an organic farm. It is a sustainable way of farming that is designed to:
respect nature
vastly increase the harvests of crops
enhance the health of soils, water and air
reduce water wastage
reduce pollution
give livestock a higher quality of living
As part of their commitment to helping disadvantaged children, Sky Is The Limit School provides school meals to help nourish them. Most of the children come from families who can barely afford to feed them one meal a day, so the wholesome meals we provide at Sky is The Limit makes the world of difference to these children. They have the energy to focus and do well in school, put on healthy weight, and reduce their symptoms of anaemia and starvation.
Not only will the organic farm provide a fruitful supply of food to feed 397 disadvantaged children who experience hunger every single day, but it will produce that food by using environmentally friendly techniques which will help to restore the land.
Thanks to all our supporters and incredible match fund initiative which we participated in in April, we have raised £11,600 of our £44,852 target!
This means, we can start to prepare the farm workers to begin their training in a course that will teach them organic farming practises.
But we still need your help to make Sky Is The Limit School sustainable as we have a long way to go until we're able to raise enough money to begin purchasing crops, trees, livestock and the equipment needed to convert 8-acres of land into an organic farm.
Growing an organic farm is essential to our mission of helping Sky Is The Limit become a sustainable and environmentally friendly school that can help disadvantaged children for years to come.
Please make a donation today to build a prosperous and sustainable future, restore damaged land, and build a greener future for children.