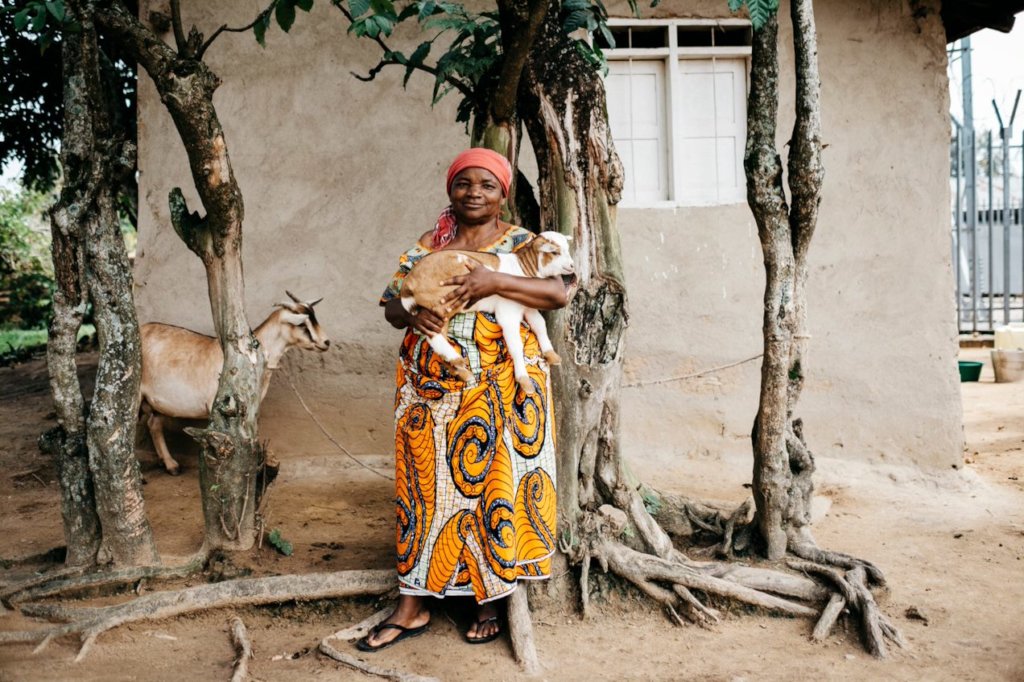 Thanks to your support, we can continue our vital work with women overcoming the odds and building businesses in the midst of war. Women like Ida: a 33 year old from north-eastern DR Congo. This is her story.

During a brutal attack upon where she was living, Ida was forced to flee. She walked for miles from her home, leaving everything she had behind. She eventually arrived at a refugee camp, where she was given some help, but was eventually left alone to beg. She didn't know whether she and her family would be able to survive.

But her luck soon changed. She was given a $60 loan by Peace Direct's local partner in north-eastern DR Congo, CRC, with which she bought a goat, and set herself up selling cassava. In a short time, she had made enough money to pay back her loan. She was able to start a new life in a new village, safer from violence and no longer on the brink of survival.

Now, she has three goats and some land, and is working towards building a new house for herself and her family. That small $60 loan has ensured that she and her family can have a stable, prosperous future.

A further donation of £75 pounds today could help fund valuable business training for up to 50 Congolese women, whilst a generous £100 donation could pay for up to five acres of arable land in north-eastern DR Congo – upon which a local woman like Ida would be able to rebuild her life in the wake of war. With your support, we can provide more opportunities to women like Ida, and help them to build peace in their communities. Thank you.