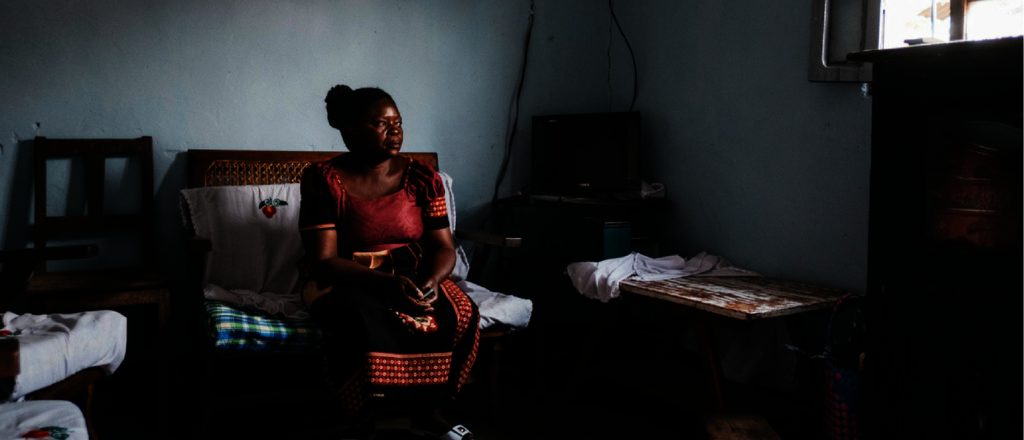 Thanks to your support, we can continue our vital work with women building businesses in warzones. Women like Josephine, a woman from North Kivu in the DR Congo; who overcame the odds to build a business for herself and peace within her community. This is her story.
Josephine was living on a farm in the north-eastern town of Butembo, DRC when her land was seized and her husband was murdered by rebel fighters. Josephine was sent into exile.
She joined the rival Burondo group to seek revenge for her husband and spent 6 years fighting in the bush.
However, when the militia began to recruit children into their ranks, Josephine knew she needed to escape. In 2011, Centre Resolution Conflicts – a local partner of Peace Direct – approached her militia with the promise of a new life outside of fighting. Josephine left and joined CRC.
She now works as a liaison to other militias, negotiating the release of child soldiers by using her specialist knowledge acquired from years of fighting.
Her home functions as a half-way house for child soldiers that have escaped. Following months of work and skills-training, Josephine ensures they are safely integrated back into their communities. They now have a chance at a new job and a new life.
By donating to this project, you are helping women like Josephine to contribute towards the health, safety, and peacefulness of their communities.
A further generous donation of just £75 pounds today could help fund valuable business training for up to 50 Congolese women, whilst a £100 donation could pay for up to five acres of arable land in North Kivu – upon which a remarkable local woman like Josephine would be able to rebuild her life in the wake of war. With your support, we can provide more opportunities to women like Josephine, and help them to build peace in their communities. Thank you.