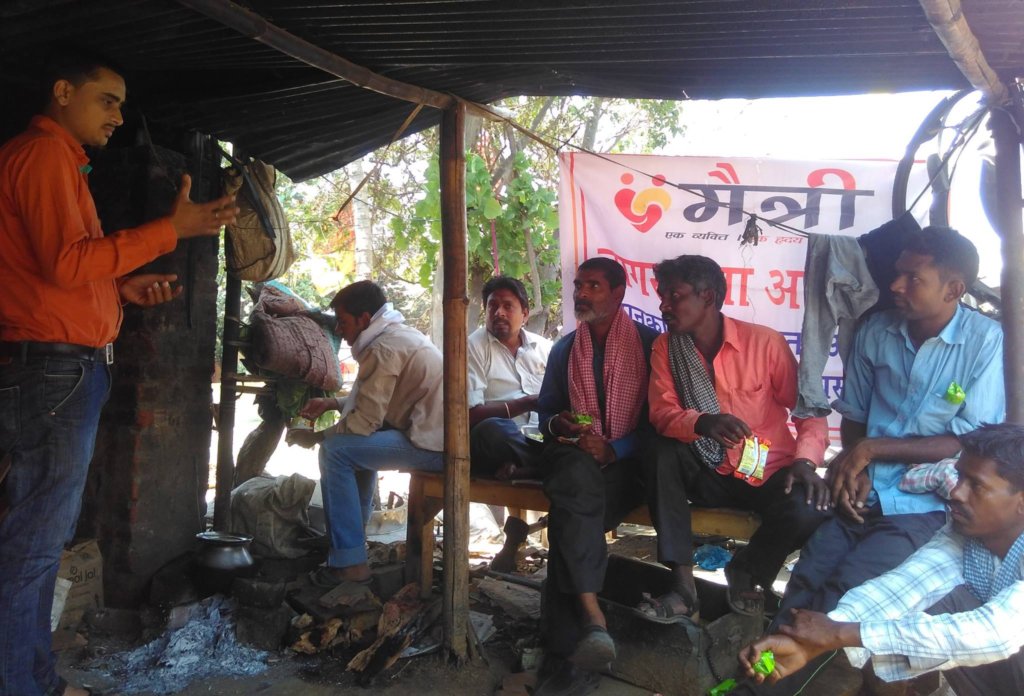 Dear Supporters,
Thank you for donating towards our project Build 40 Toilets for Migrant Workers in Ranchi City of Jharkhand State in India. The project aims to improve health and living conditions of Rickshaw Pullers in Ranchi by giving them access to sanitation facility and inculcating behavioural change to stop open defecation. We believe having access to sanitation facility is ones basic human right.
At this point, we have raised enough resources to build about 25 toilets in six Rickshaw Garages. There are about 20 to 25 Rickshaw Pullers in each of these garages benefiting from the sanitation facility. And our plan is to build community size toilets with three to five cabins in each of these garages.
When designing this project, our focus has been to find the right technology that will not contaminate the soil or the water in the area. As you can see in the pictures, the bore well tap in the same garage area is the source of water that the Rickshaw Pullers use for drinking, cooking and cleaning. They do not treat the water or filter but consume it directly from the tap. Therefore, it is important to ensure that the construction of toilets do not contaminate soil and water, which again could have hazardous effects on the health of the Rickshaw Pullers.
Apart from the right technology, our focus was also the easy maintenance and functionality of the toilets after it has been installed. We visited installations of Bio-toilets on site to be doubly sure that this is the appropriate technology for our project. Bio-toilets is invention of India's Defence Research and Development Organisation (DRDO) and comes with tankers that are filled up to 40% with bacteria that consume human waste. Currently, the procurement of the Bio-toilets is in process.
We know that the behavioural change is something that cannot be achieved overnight. And it is crucial for the success of this project. We have been holding meetings not only in these six garages but also in all the garages where Maitri is working to engage with Rickshaw Pullers on Health, Hygiene and Cleanliness. Our goal is to show them the health risks involved in open defecation, not washing hands with soaps and not keeping the toilet clean.
We really hope that when the toilets are finally constructed, the Rickshaw Pullers will not only use the toilet in the right way but also take responsibility to keep it clean and functioning.
Thank you for being part of this project. You are about to transform the community of Rickshaw Pullers in Ranchi for better.