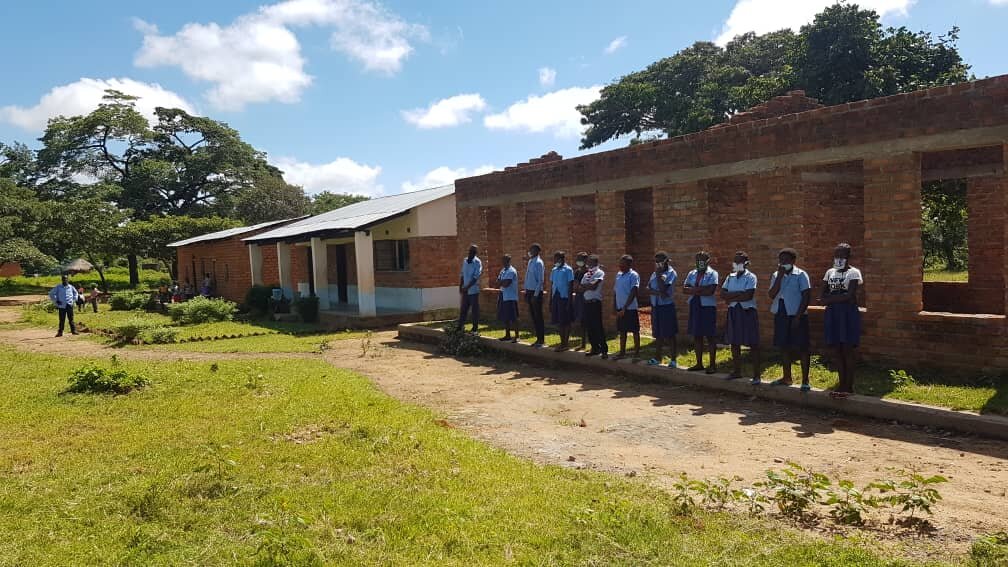 Dear Partners
Greetings from Zambia, and compliments of the season!
It is always a pleasure for us at Save The Girls, to give you an update, on the situation of the ground, in relation to the construction of our 1x4 classroom block in Nyamasinda Village.
Allow me, on behalf of the Save The Girls' Board and Management, to heartedly thank you for your generosity, and for the US1,025.00 that we received from you, through GlobalGiving, on 14th July 2021. As at November 2021, we have in our account a total of US$1,254.00.
We could not initiate the roofing works at the school, because the available amount was not sufficient to see us through the roofing works. As you may be aware, we are still short of US$3,950, for the procurement of steels, iron sheets, and other items and initiation of the works.
Our Plan
To ensure quality works, the Save The Girls Management plans to carry out the roofing works in one phase, meaning, the procurement of the steel bars, the iron sheets, and other needed items, and completely roof the building. Doing so, will allow the learners to temporally start using the classrooms to the rain season, and give them more space in this era of Covid-19.
Cognisant of your great financial support and its impact on the ground, we are once more appeal to you to help us raise the outstanding amount of US$3,950.00 to help us complete the roofing works.
Thank you.
Faithfully yours
Lusaka, 15th November 2021