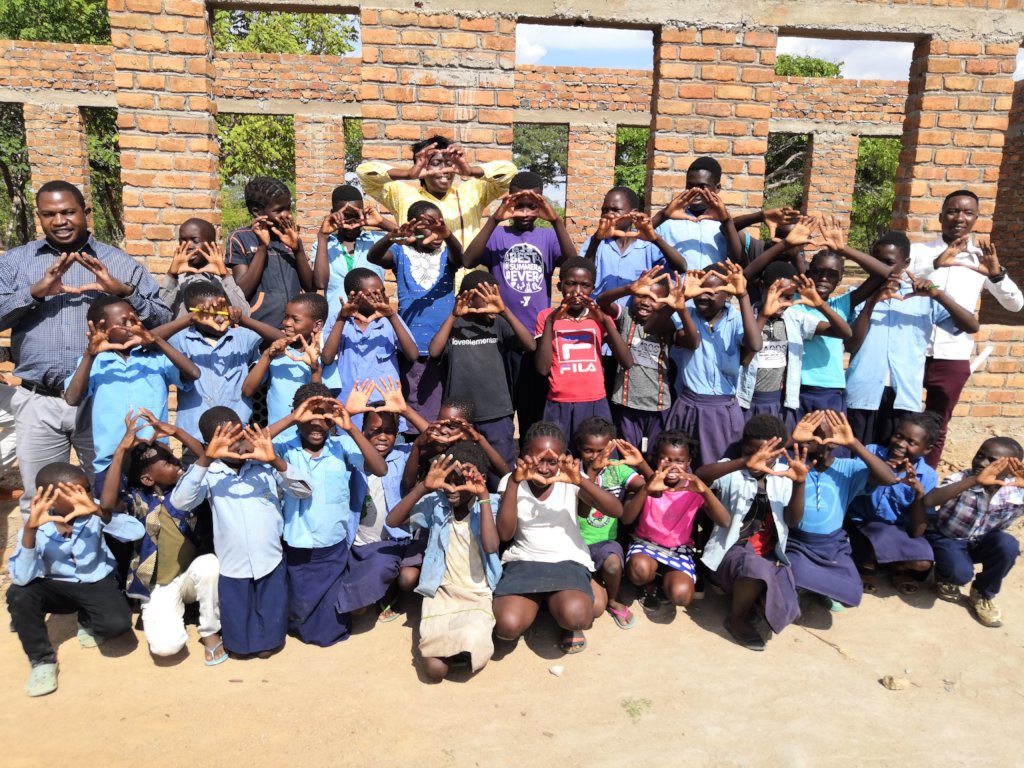 Dear Partners
Greetings from Zambia.
I would like to appreciate your continue support rendered to Save The Girls to see our project progressing up to the roof level;
This project has brought change in the lives of many people starting from the community members and leaders to the learners and teachers.
This project has given an opportunity to a girl child have access to quality education near their homes. They don't have to walk 5 km to have access to education.
Through this project, community members and leaders have come to understand the importance of girl's education not only boys. It has given work to volunteer teachers who dedicate their time and energy to teacher the vulnerable children in their community.
However, learners and teachers are still facing a big challenge Amidst COVID-19 of shortage of classrooms.
To keep you our sponsors updated on our fundraising progress , since November 2020 we have managed to raise through your donations $228.80. Thank you once more for this gift which will go along way. However, the stage where the project has reached need a substantial amount of money for us to put up a roof, windows and doors.
The Head Master says: my prayer is to see learners shifting in the newly constructed building upon reaching completion to solve the problem of overcrowding in classrooms amidst COVID-19 putting teachers and children at risk of this contagious virus. Currently learners are not able to completely adhere to the measures put in place against COVID-19 such as social distancing because of shortage of classrooms leading to learners dropping out of school. Any support to see this great project through its completion will have a big impact in the lives of vulnerable children especially on a girl child in accessing quality education.
Thank you.
Faithfully yours
Lusaka, 19th July 2021
Christine N. Mwasiti, PGDipPH, BSCD, BBA
Save The Girls CEO