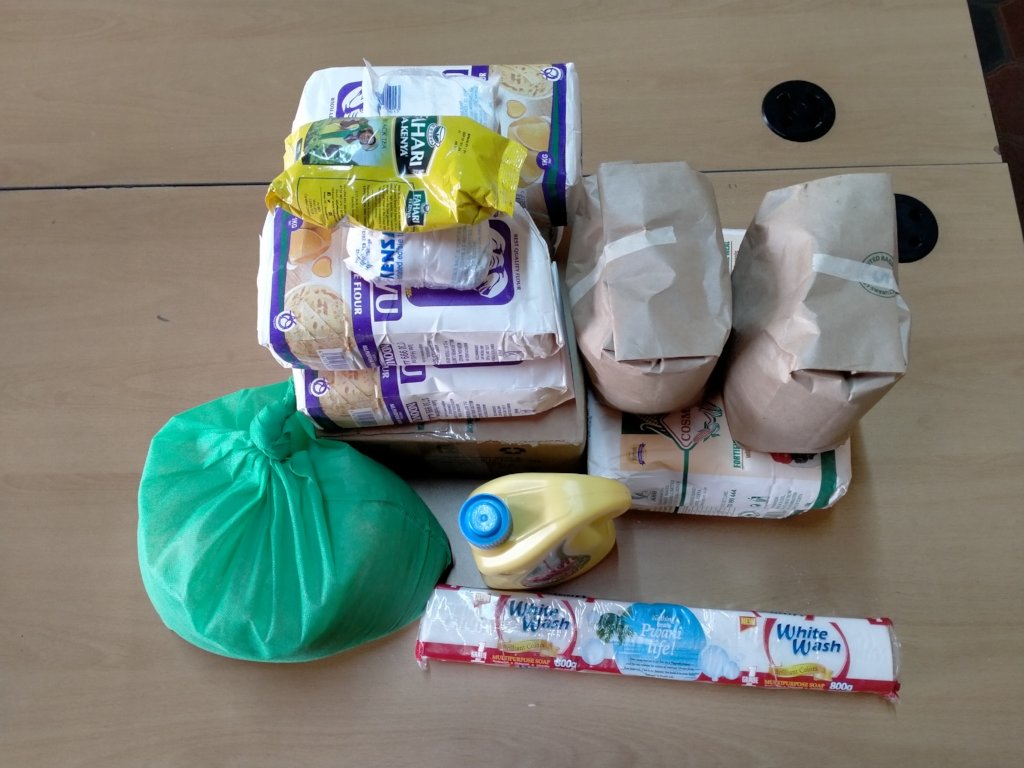 After receiving the disbursement of donations received over the last 2 months for our Building Resilient Households project, we decided to distribute foodstuff to three vulnerable families this week.
The three families are all from the Saku sub county of Marsabit.
Based on the available budget, the following items were included in each family's package:
4kg of rice
4kg of wheat flour
4kg of maize flour
1 litre of cooking oil
6 litres of milk
4 kg of sugar
250g of tea leaves
500g of table salt
800g of bar soap
All the 3 families collected their food packages from our office. Here are the quotes from all 3 beneficiaries, whose names we have not included for privacy purposes:
Family 1: "May you prosper, you have given me a lot. May you prosper and may your earnings increase."
Family 2: "May God increase your resources and bless you for feeding my family during these difficult times."
Family 3: "When I received the call from HODI, I was in town looking for food for my children because they had slept hungry for two days. Thank you so much and may Allah protect you from all evil and bless your work."
Thank you
We could not have done all this without your support. We ask you to keep supporting and empowering communities here in northern Kenya.
On behalf of all our communities and everyone on our team, we say a big thank you for your enduring support.