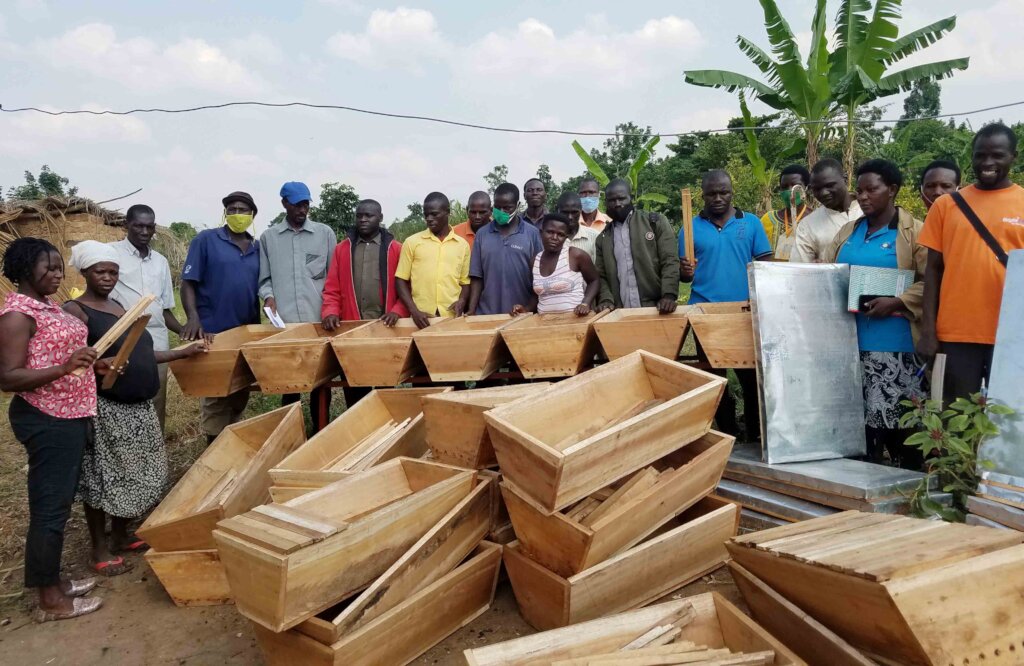 Dear Esteemed Partners,
2nd Season honey Harvest 2022!
We send you warm greetings from Masindi District 200Km away from Kampala City,
This year we were supported by Women in Environment Development Organization-WEDO) with additional 100 bee hives, Thank You WEDO! we support more 20 women in Karujubi division in Masindi District with 5 boxes each.
There is growth on the number of new members being supported with bee hives by Budongo Women Bee Enterprises.
What is in plan
We are creating a database of all bee farmers in Masindi this will help us measure how much honey we can produce for export by 2025.
We are mobilizing more resource to supply more bee hives as the production of honey is still low to meet the market demand just 200kg in the last season ending March 2022.
By end of this year 2022 we aim to supply up to 500 boxes totaling to 800 boxes in the community
We plan to secure the Langstroth beehives, which have higher honey output.
Next step
Safeplan Uganda continues to train and support more women with beehives, girls with sanitary reusable pads and other community projects supported by other partners.
We continue to mobilize and create awareness about environmental changes and other community issues including poverty, gender-based violence and human rights.
Challenges
There has been a dry spell for a long time most bee hive boxes have not been active we might not harvest much honey this time
Low production capacity of the boxes are also affecting our return on investment in the project.
Some boxes are consumed by fire and warn out which requires replacements
These challenges and climate change effects such as prolonged drought, dwindling number of bee colonies due to high use of chemicals and poor vegetation which makes the bees travel long distance for nectar thus low honey output.
This year alone we plan to add additional 500 boxes with kind support from partners and our own contribution from recoveries we are left with 400 boxes to meet this target.
I send my sincere appreciation to everyone who supports our initiative in by all means.
Thank you
Daniel-Program Manager.
256 774 911 480
Email: akena05@safeplanuganda.org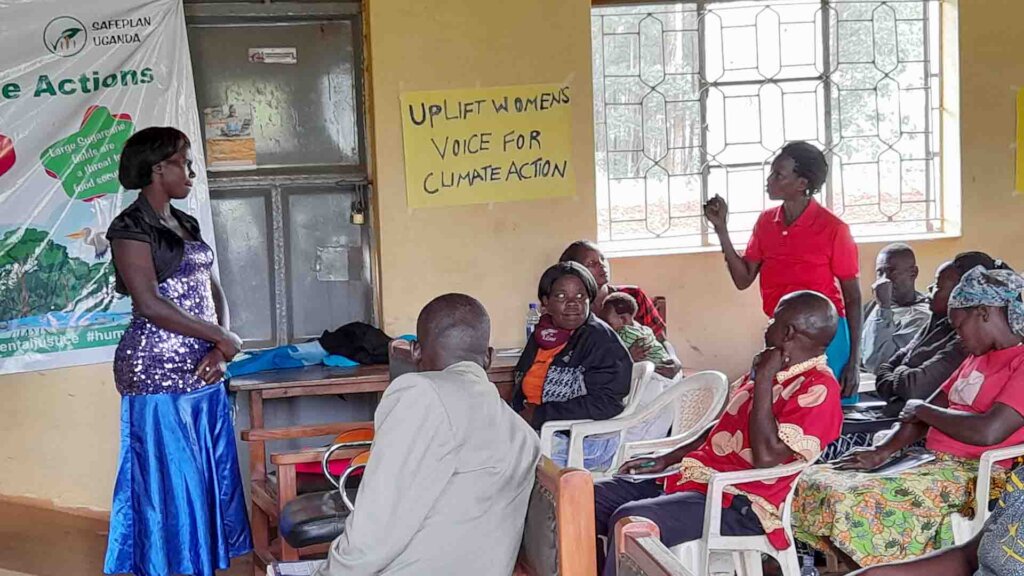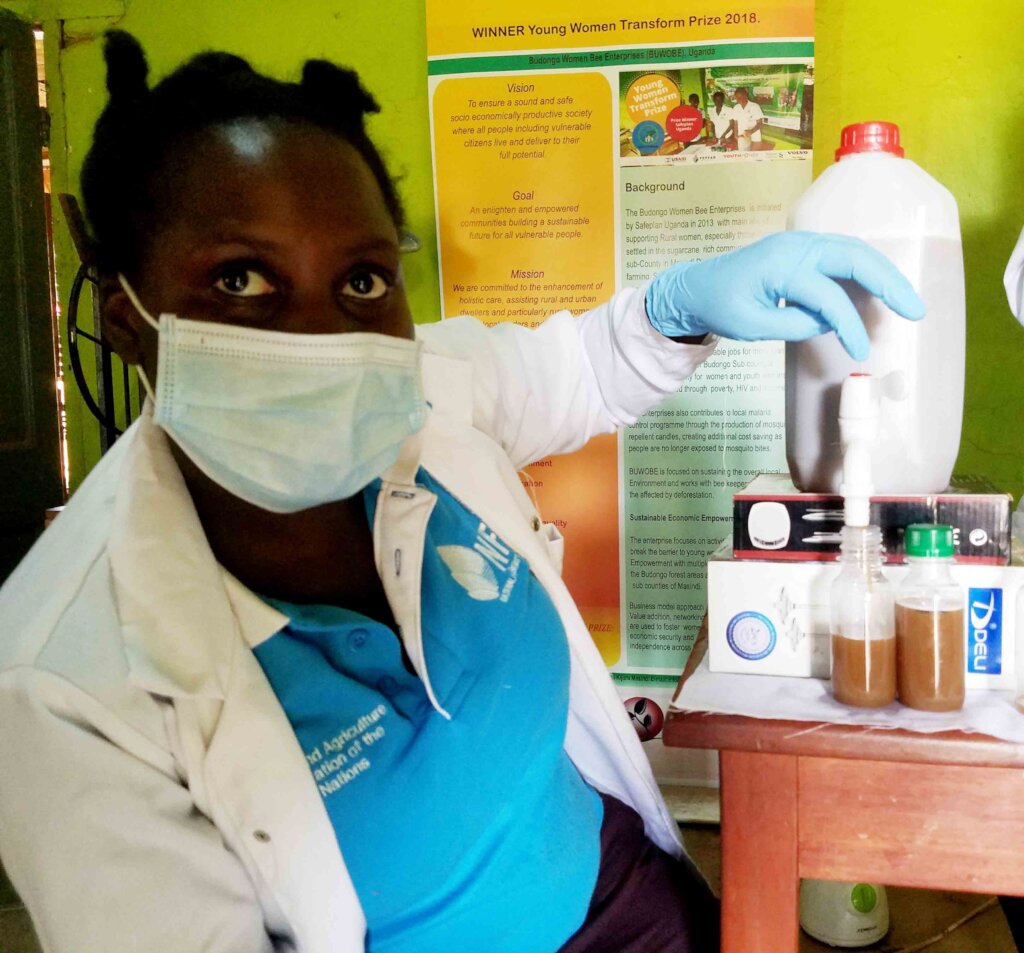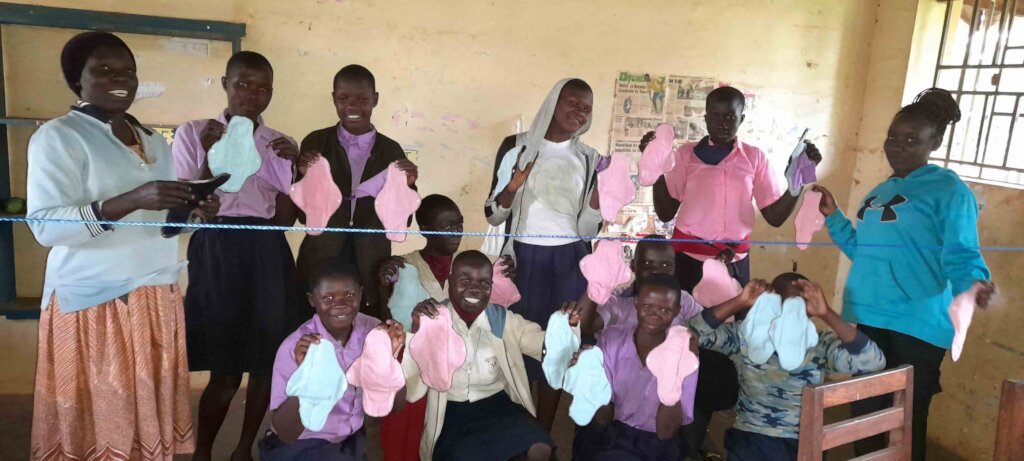 Links: