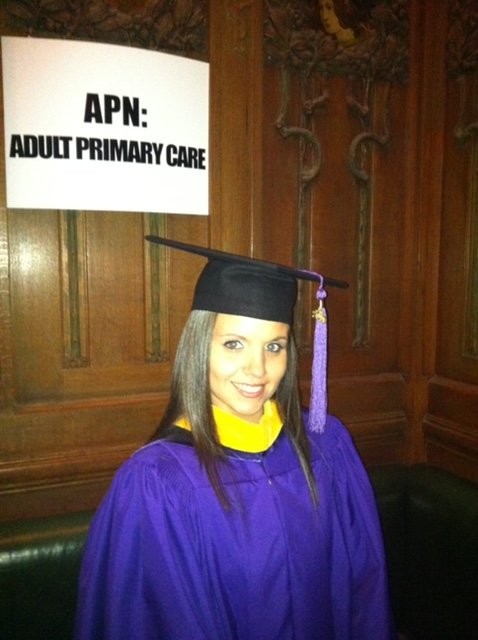 As a student attending Girls Inc. of New York City's programs at my high school, I dreamed of becoming a nurse like my aunt. My Girls Inc. experience—made possible by supporters like you—affirmed that all girls are strong, smart, and bold. Twenty years later, I'm proud and grateful to be a Nurse Practitioner on my way to earning my doctorate in nursing while helping with the COVID-19 response.
Thanks to scholarships from Girls Inc. and Syracuse University, I was the first in my family to go to college. My mom and grandma worked extremely hard to provide for our family, and I like to think I inherited their go-getter attitudes. For example, I went back to school for my Masters of Science in Nursing from New York University while working 12-hour hospital shifts and planning my wedding.
When the pandemic hit New York City last year, I was assigned to a unit for patients who needed either palliative or rehabilitative care. This combination meant that, alongside the grief of delivering painful news to families, I also cried happy tears with our recovering patients as they regained the ability to eat, walk, and reunite with their loved ones. We held ribbon-cuttings each time a patient went home.
Nothing could have prepared my colleagues and me for the past year's losses, but as medical professionals, we relied on our training in collaboration and leadership to care for our patients. To prepare the next generation for tomorrow's challenges, we need to invest in their leadership capacity. It is vital that girls who dream of going into healthcare—or any field—have the skills and mentoring relationships that Girls Inc. builds. Thank you for making this possible through your ongoing support of Girls Inc.
To the next generations of Girls Inc. girls: never let someone else set limits on who you can become and never give up on your dreams. To our loyal supporters like you, I want to say thank you for believing in us, and for helping Girls Inc. inspire us to believe in ourselves.
Sincerely,
Marizel
Nurse Practitioner
Girls Inc. National Scholar & Alumna