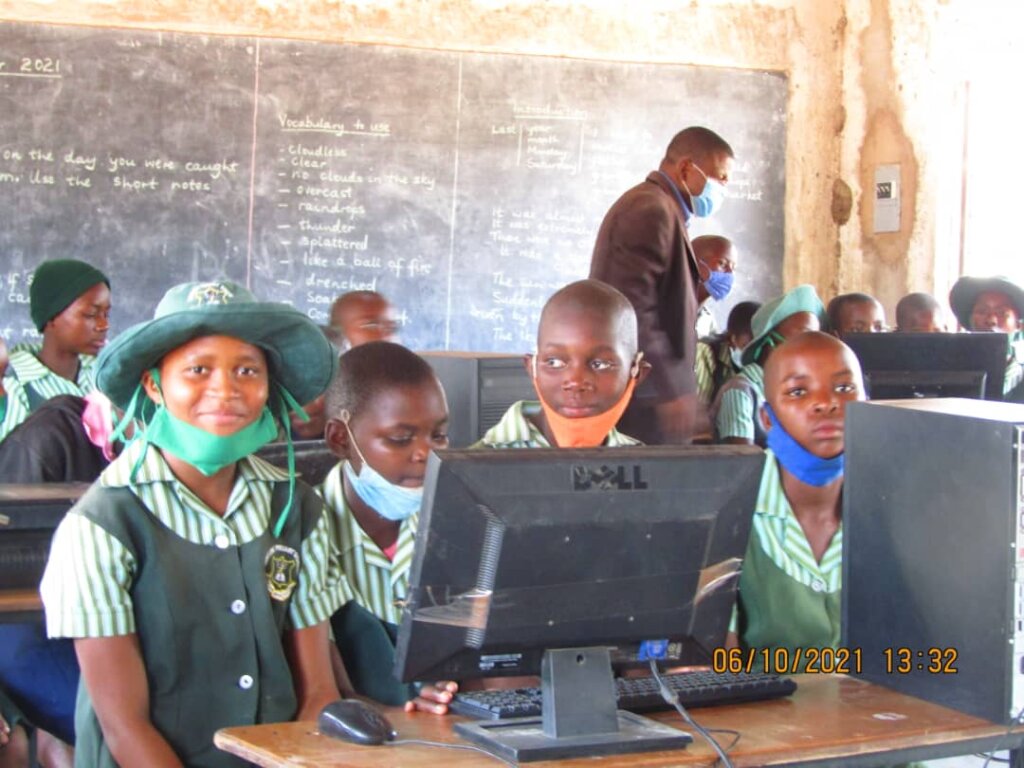 We would like to express our heartfelt gratitude to you for your continued support of our Information and Communication Technologies (ICT) project. We have accomplished a lot together. We coudn't have done it without your help!
The Zimbabwe Ministry of Education has introduced a new curriculum which requires computer training to be offered as one of the subjects starting at preschool level. Though rural schools are now offering basic computer training, they are faced with a big challenge. They are operating on shoestring budgets, classrooms are in disrepair, teachers dont have proper tools for teaching and the schools simply dont have the funds to purchase computers. This poses a major problem to the effectiveness of the computer training because inorder for it to be impactful, students need hands on training.
Lack of access to technology continues to cause a digital divide that is disadvantaging a whole generation of kids growing up in these rural areas. The majority of the students who graduate from rural high schools have no computer skills. Yet after high school, over 70% of the students drop out of school due to poverty and they end up going to the urban areas to look for jobs. This is quite a challenge since they are ill-prepared to enter the work force due to lack of skills; unlike their urban counter parts who have computer skills.
This project is our strategy for bridging this digital gap that exists between rural and urban schools. It aims to build the ICT capacity of rural teachers while providing computers and internet access to rural schools in Chipinge. It also aims to provide rural students access to technology with the objective of arming them with the twenty first century skills that will place them on a level playing field to better compete for jobs.
In keeping with the focus of the project, last year we donated 10 computers to Rimbi and Mbeure Primary schools. As you can see from the pictures, having computers has greatly enhanced the ICT lessons because the students now have hands on training. However, the hands on training is very limited because the computer to student ratio at these schools is currently 1,500 students to 5 computers. Here is what the Rimbi High school headmaster had to say:
In his own words by Rimbi High School headmaster
"Thanks again for donating five computers to our school. The students are enjoying using the computers. What a great achievement! As you can see from the pictures, we need more computers. We thank you for all your support!"

2022 Goals
Donate 50 computers to Rimbi and Mbeure Primary schools
Provide internet connectivity to Rimbi and Mbeure Primary schools
Thanks again for the major role you are playing in assisting us bridge the digital divide that exists between rural and urban schools.
Best wishes,
Thelma