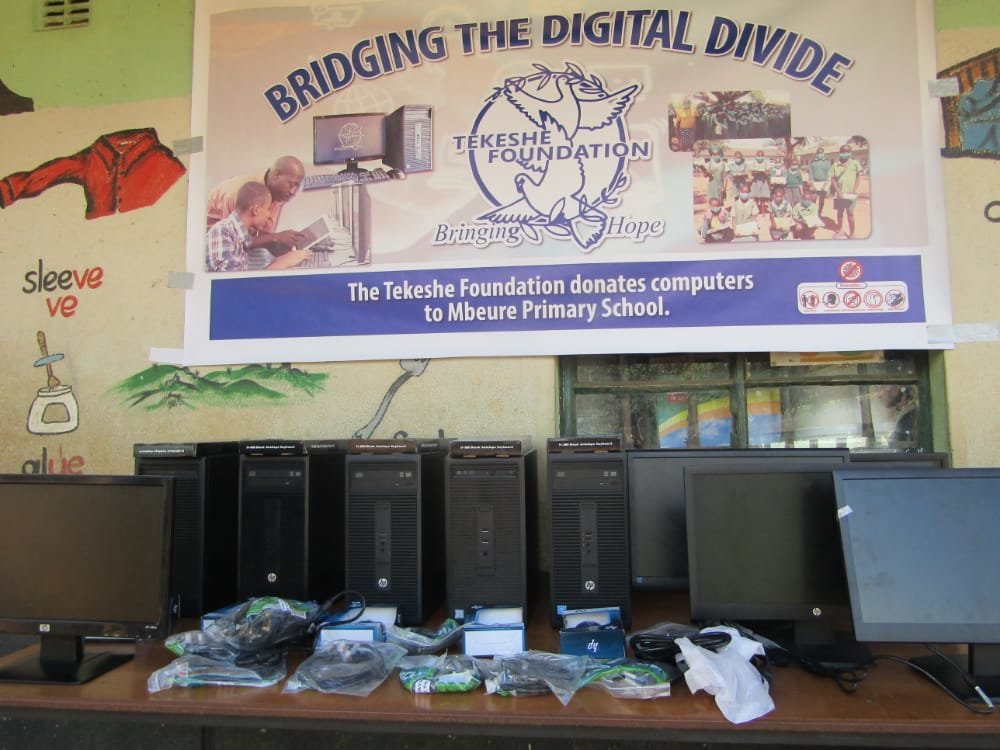 We would like to express our heartfelt gratitude to you for your continued support of our Information and Communication Technologies (ICT) project. Rural schools in Zimbabwe are operating on shoestring budgets; as a result they are unable to effectively offer computer training because they simply don't have the funds to purchase the equipment. Unlike urban schools which have computers and have integrated ICT in their curriculum, the majority of the rural schools cannot effectively include ICT training in the curriculum because they don't have computers. In order for computer training to be effective, the students need hands on training. Lack of access to technology has created a digital divide that is disadvantaging a whole generation of kids growing up in these rural areas. This project is our strategy for bridging this digital divide that exists between rural and urban schools. It aims to build the ICT capacity of rural teachers while providing computers and internet access to rural schools in Chipinge. According to research, the following are some of the positive outcomes linked to the use of technology in schools:
Improvement in the quality of education as the teachers will have better tools for teaching
Improvement in students' academic performance
Increase in economic opportunities as there is a need for computer skills in today's workforce
We are pleased to announce that in keeping with the goal of the project, The Tekeshe Foundation donated five brand new HP (dual core processor, 4gig ram, 320gig hard drive) computers to Mbeure Primary school on June 8, 2021. The computers were purchased from a company located in Harare called Touchpad Technologies. The total cost of the computers including a 4 year warranty was $1,500 (US dollars). Here is what the headmaster and the head girl at Mbeure Primary had to say about the donation:
In his own words by Mr. Mambanda, Mbeure Primary School Headmaster
"We are gathered here at Mbeure Primary with the SDC (School Development Committee) members, teachers and the grade seven students to receive the donation of five computers from Tekeshe foundation. We are very grateful for this donation. It has come at the right time when the dictates of the new curriculum are that kids should have hands on training on every subject. Though basic computer training is one of the subjects we offer as part of the curriculum at Mbeure Primary, we didn't have any computers. Consequently, the computer training was not that effective. Mbeure is a big school with 1600 students. We are very grateful that this donation has come at the opportune time. We are going to make maximum use of these computers. We will keep them in a safe place. I promise you that when school opens on June 28th, our students will start using these computers. Thank you very much! God bless you."
In her own words by Mbeure Primary School Head girl
"Tekeshe foundation we would like to thank you a million times for giving us the much needed foundation in information and communication technology. We are living in the computer era, a time when everything is computerized. If it weren't for you, who would have given us these much needed computers? You have come to our rescue when we needed you the most. Thanks again!"
As you can see in these pictures, your donations are playing a major role bridging the digital gap that exists between urban and rural schools. We couldn't have accomplished all this without your help!
Thanks again.
Best Regards,
Thelma