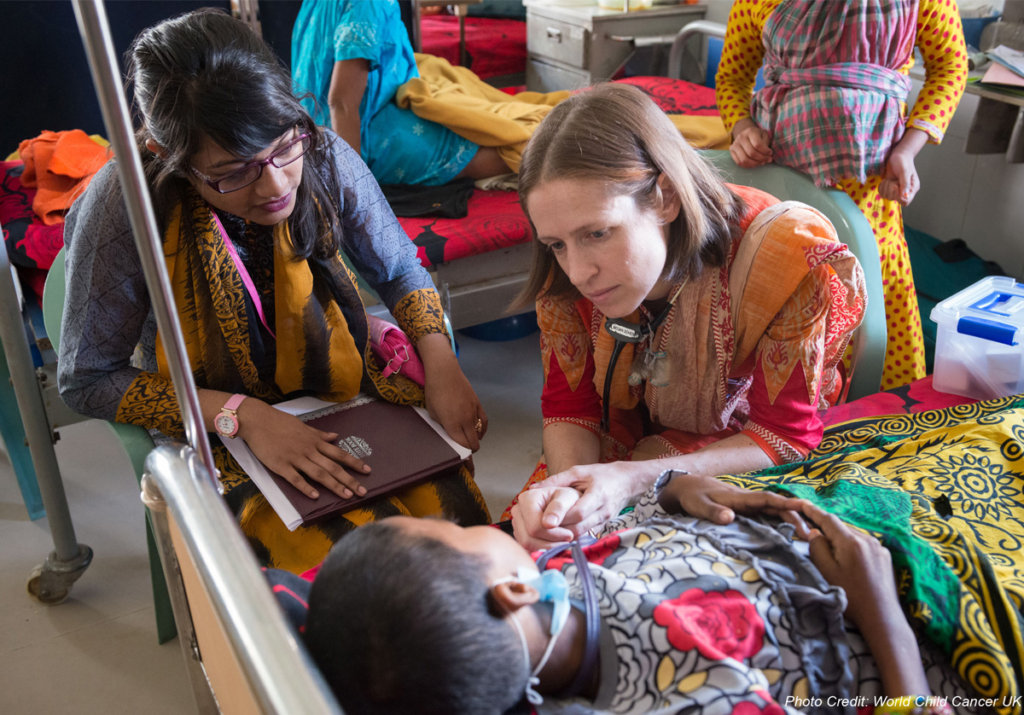 Over a year ago we began this Global Giving Challenge, with the hope of raising $11,500 to improve the lives of children in Bangladesh with life-limiting or life-threatening conditions by training doctors and nurses in the basics of palliative care for children. We came very close to reaching our goal and raised $10,898 in total.
Through our partners in Bangladesh, far more has been achieved than even we could have hoped for or imagined.
Since the start of the project, and with your generous support, this is what has been achieved:
The first ever dedicated paediatric palliative care training workshop took place in Chittagong, introducing 36 doctors and nurses to practical skills in the field, including the use of morphine for children.
The Children's Palliative Care Initiative Bangaldesh (CPCIB) was launched to support the development of palliative care services available for children with life limiting conditions throughout Bangladesh.
A seminar and capacity building workshop on palliative care took place in March 2016 in Dinajpur, Northwestern Bangladesh, attended by 10 nurses, 7 doctors, 7 Physician Assistants, 7 Training Centre Staff and 10 Chaplains.
The first ever three day Master Class on paediatric palliative care took place in Dhaka, attended by more

than 85 paediatricians, palliative care physicians, nurses, pharmacists, palliative care assistants, and social workers.
A group of doctors from Bangladesh travelled to India to receive further in-depth training and mentorship on paediatric palliatice care from the children's palliative care team at Tata Memorial Hospital in Mumbai.
How did your money make a difference?
While it is always wonderful to make a difference in the life of even one child - by providing training to just one doctor, we estimate this has the potential to positively affect the lives of up to 200 children over the course of one year.
Today there are at least 200 more medical professionals in Bangladesh that know about and have begun to provide palliative care to children, with a potential reach of 40,000 children. Because of your generosity, there are thousands more children in Bangladesh who are given appropriate medications to relieve their pain and other distressing symptoms and who will be given the emotional and spiritual support they deserve.
Thank you
Despite not reaching our desired target, we have decided to close this project to make way for a new one. We would like to sincerely thank every one of you for donating when there are so many other causes out there you could have supported.
Thank you for understanding that very sick children deserve to have the best quality of life possible, as do their families.
Yours sincerely
Sue Boucher