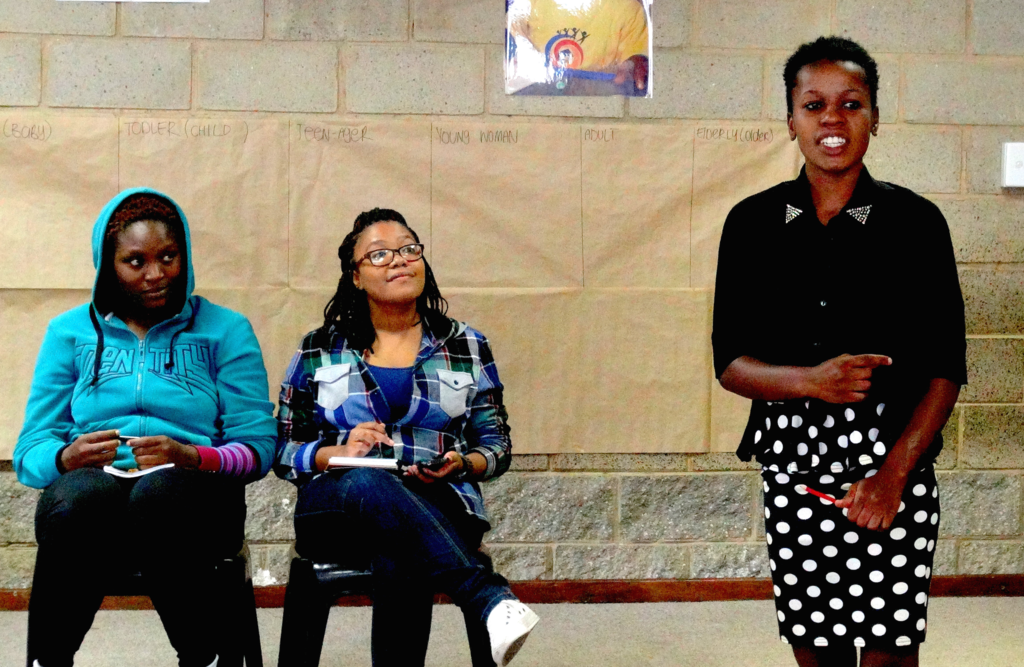 In Diepsloot, sexual and domestic violence is not only pervasive, but has become normalized both within the home and throughout the community. As such, many of LvA's clients only come to us for assistance when the violence has escalated to a point that they are fearful for their lives and/or their children's lives. Over the last year, LvA has learned that one of the possible reasons for this delay in reporting is that women often lack awareness of their rights or available legal remedies.
To address this problem, LvA developed a four-part workshop series to educate women about gender-based violence and how to be agents of change in their community. This workshop was piloted in April and May 2015 to 19 women between the ages of 18 and 32, many of who had been victims of violence themselves.
Over the course of the workshops, participants were surprised to learn about how many other women in their community also experienced violence. Prior to these workshops, many participants hadn't really thought about the meaning or implications of violence in their lives and the workshops created a space for them to do so. One woman explained that she learned "if you are in a position of powerlessness, you don't have to remain there. You can pick yourself up." After learning about available legal remedies and services, several participants who had been victims of violence in the past approached LvA for legal assistance and/or psycho-social support.
In the last workshop of the series, women were encouraged to explore their own experiences with violence through art. The goal of this workshop was to teach the participants how to articulate their stories in a constructive and impactful manner as well as see the value in their individual and collective narratives. For many, this proved to be a highly emotional exercise. One participant explained, "It reminded us of the deep things we try to forget." Another women noted, "it was hard, but it helped me a lot. I can put the pieces of me back together again."
At the conclusion of the workshop series, the participants had built a strong bond with one another, especially after sharing and supporting each other through their emotional stories of violence. Some participants even agreed to continue meeting after seeing the benefits of talking with other women who had similar experiences, and a few participants were eager to lead future workshops for other women in Diepsloot.
Links: