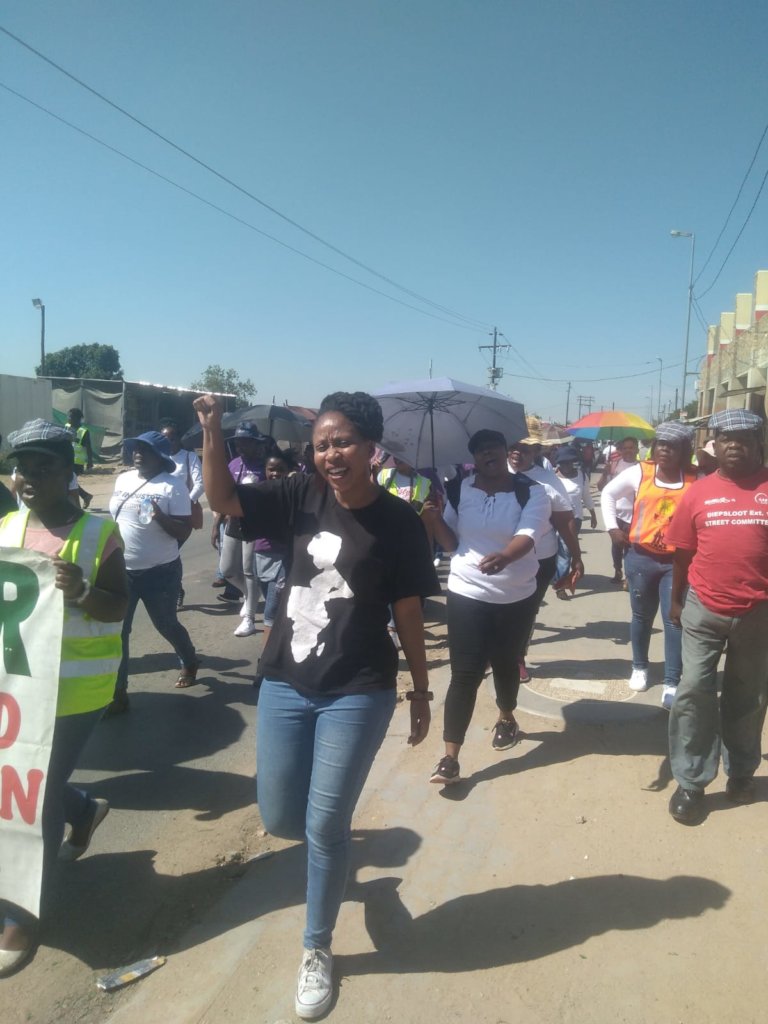 In 2019, LvA made tremendous strides in advancing its mission to provide integrated legal and psychosocial support services to victims of gender-based violence (GBV) and to facilitate systemic change through strategic engagement with state actors and the communities in which we serve.
LvA provided critical legal and/or psychosocial support to 307 GBV victims, with 85 clients receiving both legal and psychosocial support. LvA supported 200 new clients who first came to LvA in 2019, including 17 family members of clients, while the remaining 107 are clients who came to LvA in previous years that continued receiving support in 2019. This reflects the long-term support that LvA provides to its clients.
See below for a brief summary of activities and outcomes achieved under each programme in 2019:
Direct Legal Services: LvA provided direct legal services to 253 clients. Specifically, LvA provided protection order assistance to 88 clients, comprehensive criminal case support to 128 clients, and legal advice only to 61 clients. Note that 23 clients received more than one form of legal assistance. For clients receiving protection order assistance, 100% of clients who submitted their application to court received interim protection orders and 77% of clients who attended their final hearing received final protection orders. In criminal cases supported by LvA, 16 perpetrators pled guilty / were convicted of various charges including attempted murder, rape, statutory rape, assault and contravention of a protection order, receiving heavy sentences for their actions including three life sentences, a 15-year sentence, two 12-year sentences and two 10-year sentences.
Psychosocial Support: LvA provided psychosocial support to 138 clients, with 23 clients receiving both individual and group therapy. Specifically, LvA provided 790 individual therapy sessions to 114 clients and 130 sessions to 22 primary caregivers of minor clients which focused on psychoeducation, self-care and parenting skills. LvA also provided group therapy to 24 clients divided into the following four groups: adolescent clients aged 12-14 who had experienced sexual violence; minors aged 15 – 18 years old; minors living with cognitive disabilities; and primary caregivers of minor clients. Many psychosocial support clients experienced significant shifts during therapy and counselling, rediscovering a sense of hope, confidence, trust, perseverance and self-esteem during their sessions. LvA also facilitated four psychoeducational workshops for 18 caregivers on understanding trauma for primary caregivers in 2019. Lastly, LvA provided group therapy and psychoeducational workshops to an additional 70 community members in partnership with another Diepsloot service provider.
State Actor Engagement: Throughout the year, LvA worked to strengthen partnerships with local state actors including police, prosecutors, magistrates, healthcare officials, and social development via continuous and strategic engagement. LvA also worked to create accountability in individual instances of misconduct at every level and to build capacity through ongoing workshops. In 2019, LvA provided three workshops for the specialised Family Violence, Child Abuse and Sexual Offences Unit and eight workshops for the Diepsloot Community Policing Forum GBV Taskforce. LvA also continued to lead initiatives under the Diepsloot GBV Forum, working with both state and non-state actors. The Forum focused on the following initiatives in 2019: ongoing advocacy around the lack of post-rape medical care in Diepsloot, an anti-rape March to raise awareness around high levels of sexual violence in Diepsloot and a Community Dialogue during the 16 Days of Activism.
Community Engagement: In 2019, LvA educated approximately 16,560 community members through 73 talks at two local government clinics, a monthly segment on a local community radio station, and talks at various stakeholder events throughout Diepsloot. LvA also conducted six workshops for community members in partnership with another Diepsloot service provider, with number of participants per workshop ranging from 20 to 67. Workshops focused on GBV, gender roles, power dynamics and processes and procedures for protection orders and criminal cases. Lastly, LvA conducted a 12-month project focusing on addressing sexual violence in two primary schools in Diepsloot. Under this project, LvA worked to: 1) increase each school's capacity to more effectively prevent and respond to sexual violence; 2) increase accountability in cases of sexual violence in schools; and 3) cultivate an environment conducive to learners reporting instances of sexual violence in school or elsewhere.