Project Report

| Sep 27, 2023
RETURN TO THE LAND OF YOUR SOUL
By Dr. yehuda Stolov | Executive Director
On Thursday, 20.4.23, we gathered at the Felm Center in Jerusalem for a special performance of Julia Katarina and Hanna Yaffe.
Julia and Hanna shared a program of multifaith music and stories, drawing on Muslim and Jewish liturgical music.
Julia Katarina is an English German mezzo-soprano, oud player and cellist. She co-founded and toured with a chamber opera company, singing the title role in Gluck's Orfeo ed Eurydice. Julia has completed 3 opera courses, including a Diploma at Birkbeck College, University of London and has an MA in Islamic Law from the Islamic college, London, and an MSc in Applied Music Psychology from Roehampton University, where she gave many recitals and performed a title role in their first opera production. She also studied and performed Qawwali internationally with the late Mahmoud Sabri.
Hanna Yaffe is one of the IEA coordinators. She met Julia whilst sharing a multicultural event in London, at the Kensington Unitarian Church.
Hanna introduces unique cultural insights to transcend the barriers between peoples,
She is a regular performer and has presented at Limmud UK, the Edinburgh Festival for Spirituality, Parliament of World Religions, as well as in numerous Synagogues and Churches.
You can also enjoy nearly half an hour of the concert on IEA's YouTube channel: https://youtu.be/UHtaRj1zMFE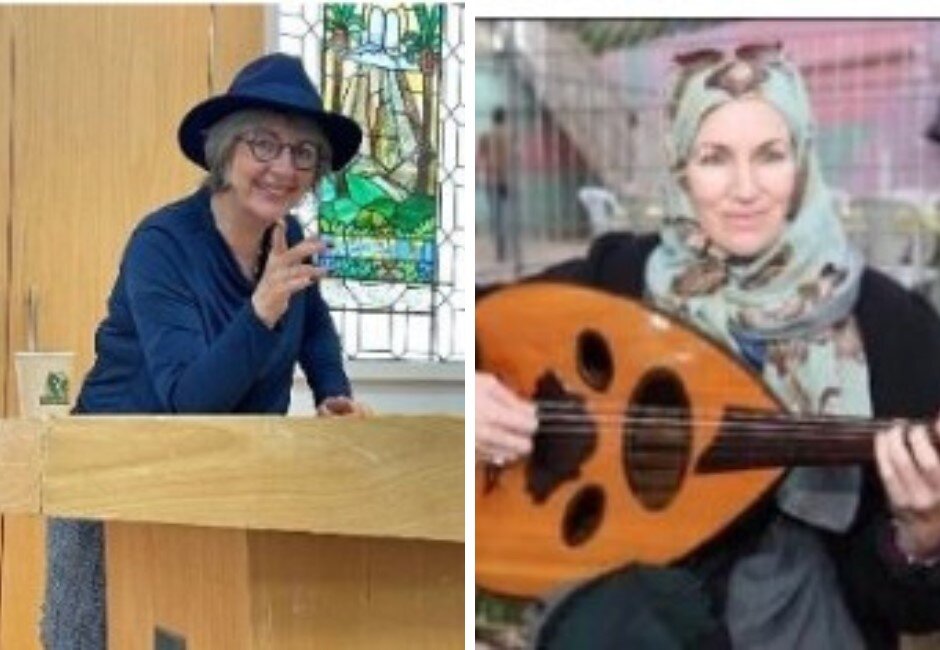 Links: