Project Report

| Dec 29, 2015
New doctor-approved menu for breakfast!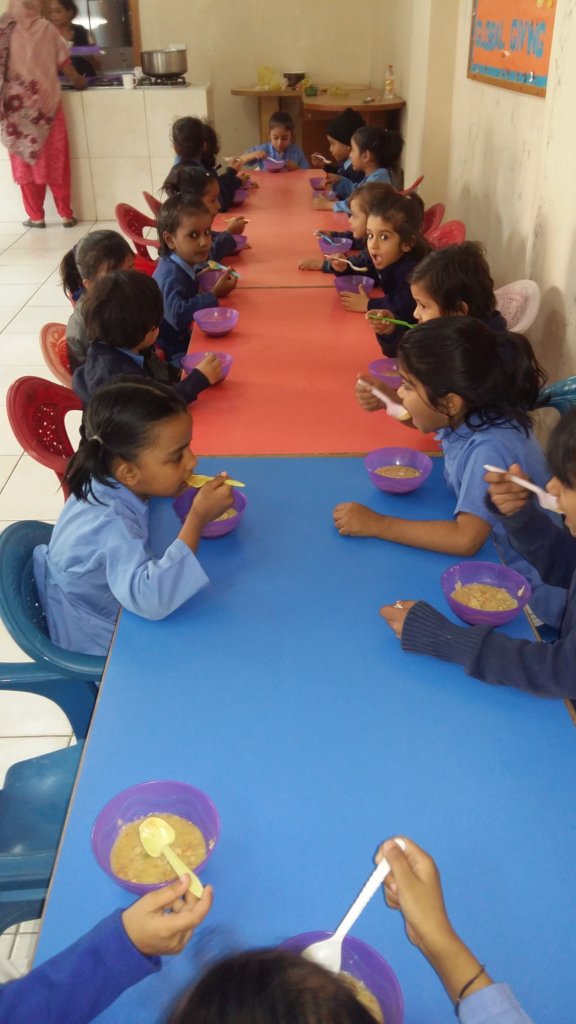 We provide breakfast to students of Kindergarten at a low-income public school in Karachi, Pakistan. The daily menu changes according to cost, availability of items and season, but typically includes some combination of the following: Bread, Butter, Jam, Eggs, Cakes, Biscuits, Fresh Fruits, Raw Vegetables, Fruit Salad, Chicken etc. Milk is a fixed part of the menu. In winter, children are given Chicken Corn Soup.
After a recent medical camp was held at the school where all Kindergarten children were examined by a team of doctors from Aga Khan Hospital, the top private hospital in the city, the breakfast menu was enhanced to add wheat porridge vegetable and chicken following the recommendations of the doctors.
This month, we would like to share with you some comments of students from the 3rd grade, who were the first class in our school with whom we piloted the breakfast program:
Misbah, Class 3C
"I studied in KG-1, Section C. I liked the breakfast at our school, which included Custard, Milk, Boiled Egg, Biscuits, Cake and lots more. I always did my breakfast at school. There were fruits too - Oranges which were already peeled, but I loved to peel fresh bananas myself before eating them! When it started, I didn't like to drink milk, specially every day, but soon after I become used to it!
Nimra, Class 3A
"I studied in class KG-2, Section A. Sometimes I had my breakfast at home and sometimes at school. There were lots of different things in breakfast like Noodles, Milk, Boiled Egg, Biscuits etc. but biscuits with Milk were my favorite. I think this facility should be provided to other students also."
The parents are very satisfied with the Breakfast Programme and have reported that it has created a healthy habit of breakfast at home on non-school days too. We thank you for your support and hope that you will continue donating to the programme to help us enrich the lives of our students.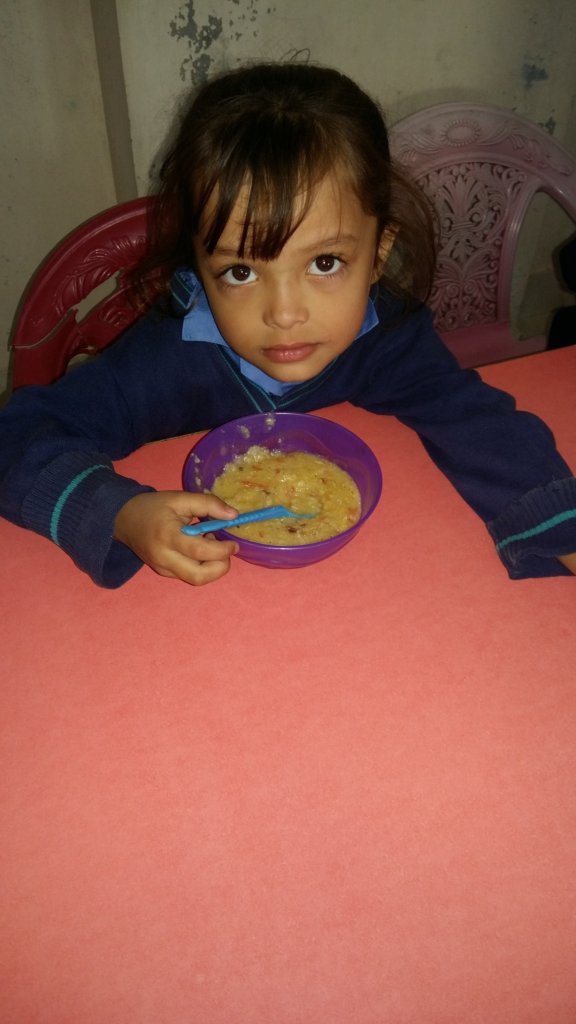 Links: