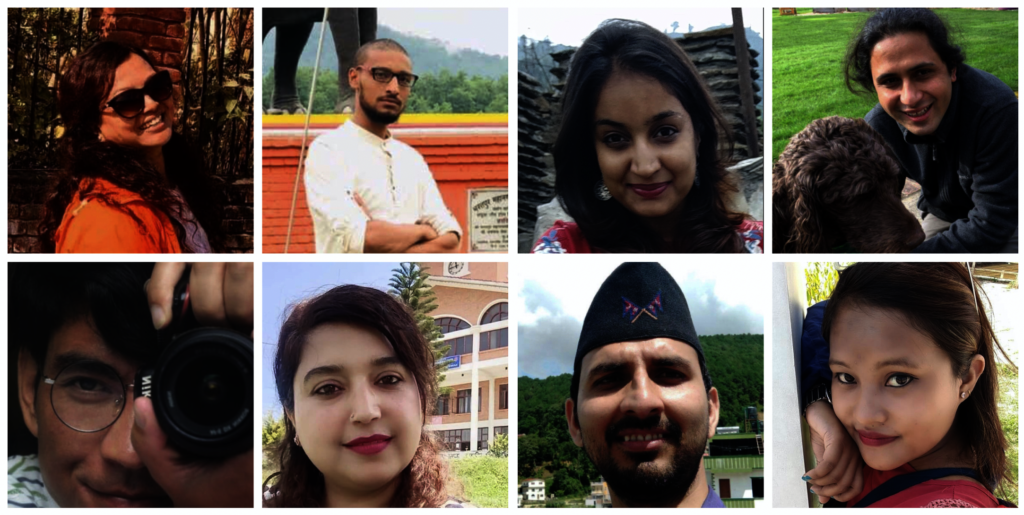 "In this pandemic situation, many people are having mental problems. Most of the people feel ashamed to share. Don't be ashamed of that, the more you share more you will feel better."
- Jyoti, Teacher, Psychology student, and Healing Advocate
* * * * * * * * *
As the number of COVID cases spikes in Nepal to more than 200,000, the impact is taking a toll both economically as well as socially, with strict lockdowns still in place across much of the country.
With in-person gatherings still deemed unsafe, our local Nepali Healing Advocates are using the power of social media and podcasts to share stories, break mental health stigma, and educate the country about the importance of healing trauma to break cycles of trauma and violence and build community resilience.
Thanks to your generous support, we have reached 90,000 people since the lockdown started in March.
In a country where suicide is the leading cause of death among females aged 15-49, yet where there is only 1 mental health professional per nearly 670,000 people, we are leveraging our peer-based mental health model to spread the message that mental health matters - and that everyone can learn to heal.
"There's one thing we forget - that's to check on our mental health. Mental health is equally as important as physical health. It is very important at every stage of our life, from childhood to adulthood." - Teacher & Healing Advocate
"I express through art: Be it in the form of music or painting or writing or dancing or simply talking. I am vulnerably honest which requires a lot of courage. And I encourage others to do the same." - Medical doctor, Healing Advocate
"Physical exercise helps us release toxicity from our body - sharing helps us to release our confusion, hurt, and pain." - Healing Advocate
* * * * * * * * *
Our local team has also been busy building an online-based version of our mental health trainings that will be delivered via short downloadable videos, paired with worksheets, quizzes, and discussion boards - so that Nepali community leaders can access mental health resources in a post-COVID world.
Thank you for your investment in peer-based, survivor-led healing, as we navigate the dual pandemics of COVID-19 and a global mental health crisis - together.
With gratitude,
Gratitude Alliance Nepal