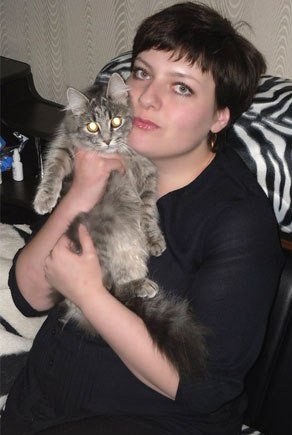 In February we had a fantastic month: we won an extra $1,000 for having the most donors during the Bonus Day. Overall, we raised $12,356 in donations and bonuses from 204 people like you.
We used the money to help two young ladies with the costs of finding their donors in foreign registries. Here are their stories:
Marina is a law student from Yoshkar-Ola. She was first diagnosed with leukemia when she was in the 5th grade. She had chemotherapy for nine months, then two more years of maintenance chemotherapy. She had to quit ballroom dancing and be schooled at home. Despite her best efforts, disease returned again in 2009, and then again in 2013. This is Marina's third recurrence of leukemia. At this point, only bone marrow transplant gives her a chance of cure. She underwent procedure on April 4th and is now recovering.
Anastasia lives in Kurgan. She is a finance professional and loves literature and movies. In 2011 she was diagnosed with Hodgkin's lymphoma that frequently affects young people. Although it is highly curable, Anastasia was one of the few unlucky patients who relapsed. She is now undergoing chemotherapy in attempt to bring her to remission and undergo transplantation of stem cells.
We are hoping these two ladies will do well. Thank you for supporting them in their fight!
If you would like to participate again in a Bonus Day, it is coming up on May 7th. All donations (up to $1,000) will be matched 30% by Global Giving. As usual, there will be extra bonuses for most money raised and the largest number of donors. Make sure to donate after the Bonus Day starts - at 9 am EDT (17:00 Moscow time).
Don't forget to tell your friends for even larger impact - and more lives saved. Thanks!