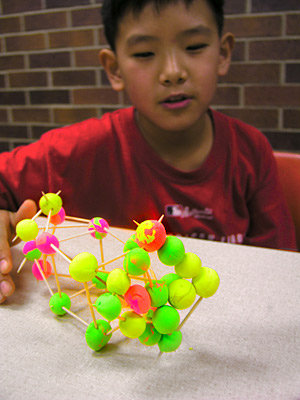 Binikou's very first Human Powered Workshop happened this past weekend at the Somerville Public Library. It was a casual affair, with people wandering in to check out all the interesting things, and many people expressing a regret that they couldn't make it, due to being out of town (many families were getting in their last-weeks-before-school-starts vacations, and we at the beach, pond, or other highly enjoyable natural setting. :-)
We had a total of 6 adults and 3 kids explore Binikou ideas for two fun and intersting hours. Some of them had seen the posters or notices ahead of time, and planned to come, others happened to be at the library and thought Binikou sounded and looked fun, and were invited to come explore.
I introduced Binikou and our goals, and we explored several different solutions to getting healthy food into our diets by putting superfoods such as greens like kale, spinach, chard, wood sorrel, and mint into different foods, and taste tested smoothies made with human power (a hand cranked blender was, perhaps, the star of the show, with the kids very excited about using their abundance of physical energy to power the blender). And we brainstormed more ideas, including a collaborative solution of putting fresh mint leaves into jelly donuts, for mint jelly donuts!
And we explored how we might create simple, light-weight, portable structures for Binikou's traveling classrooms. And we discovered that having reconfigurable materials, somewhat like Tinkertoys or K'nex, would allow us to have either a very practical structure that served to keep people warm (in cold and/or wet weather), but could also create a more fanciful structure that served as an outlet for creative expression. So this is going to be one of Binikou's first missions when the official website, and wiki serving as the "encyclopedia of solutions", is live.
And that website? It will be ready for beta testing as soon as we get the funding that's already been graciously donated to Binikou through the Global Giving challenge. That money will be coming within a few weeks, I believe, and then Binikou will really become a global force of awesomeness!
For more updates, check out Binikou's blog. You can subscribe via email, or RSS feed to the blog there, and find out what exciting things we're up to on a regular basis, so you'll know when the wiki is up, and can start sharing ideas with the world, on how to get more great stuff into humans, and do more great things with the stuff that comes out of humans!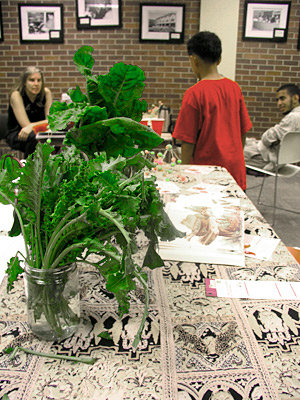 Links: