Project Report

| Jul 31, 2023
VIDEO: Summer sports & leadership camps for girls in Gaza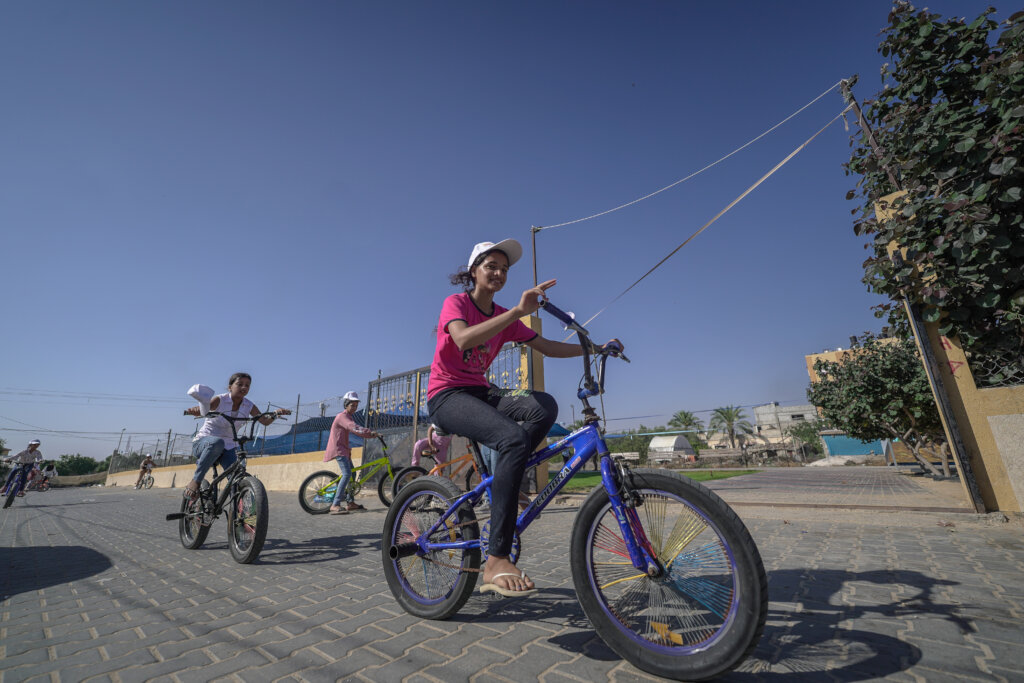 We are thrilled to share this video of an exciting program for Palestinian girls in Gaza that your donations funded!
Please take a few minutes to watch the video and hear directly from a few of the girls: https://youtu.be/F9SvBD9uh1Y
Somaya, 14, living in Khuza'a village says, "I dreamed of riding a bicycle and when I came to this camp, my dream came true."
More than 300 young Palestinian women are enjoying summer camps in Khuza'a, Beit Lahia, and Beit Hanoun. These are marginalized border areas in the occupied Gaza Strip. With support from The Big Ride for Palestine, MECA built community parks and playgrounds with cycling tracks in two of these villages.
These camps are considered the first of their kind and specialize in empowering girls by giving them daily trainings in sports, arts and crafts, life skills and other activities. In addition the girls take part in educational workshops on nutrition, mental and physical health.
This project is funded by an amazing group that believes in our cause and in achieving justice wherever it is needed.
Thank you to The Big Ride for Palestine for your efforts for the girls of Palestine.
Meanwhile, The Big Ride for Palestine 2023 sets off later this week in South Wales! Check out the latest newsletter to find out how you can be involved: https://mailchi.mp/thebigride4palestine/big-ride-2023-almost-here
Links: