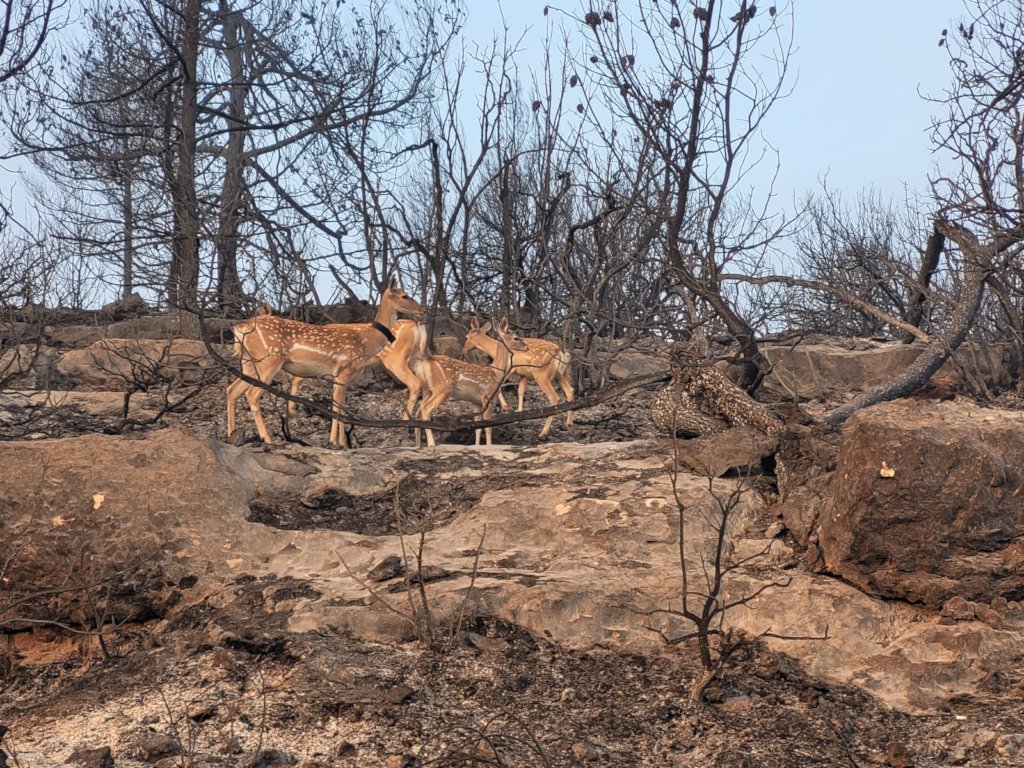 This past week, the Jerusalem Hills were devastated by what appears to be a deliberately-lit fire which tore through thousands of acres of forest.
The thick smoke from the fire was seen from Jerusalem as the skies darkened over the city.
At the Zoo, we also saw the smoke overhead and ashes fell at the Zoo, which is around 15 kilometers away from where the center of the blaze was.
Our thoughts went immediately to our Persian fallow deer, who are part of the Zoo's successful re-introduction project in the Jerusalem Hills.
The acclimatization enclosure for the project and the main area where the deer live is in the area of Nahal Sorek.
The Zoo conservation team were in touch with the Israel Nature and Parks Authority, who are our partners in this important endeavor, throughout the day and night.
Luckily the fire did not go down from the direction of Har HaTayassim to the Nahal Sorek gorge.
This is good news for our deer, they had a place to go.
The vast majority of the area in which they are concentrated has not been damaged.
The fires have been put out and we hope to hear soon an update on the status of the deer. Initial reports are that they have survived the fires and are in an area which has not been burnt that can provide them with food and shleter
In the picture taken by an INPA ranger:
An older female with a GPS collar (an earlier release from the Zoo's breeding core) together with fawn who was born this year; another female whose neck we cannot see in the picture, so it is not possible to determine whether she was released from the Zoo or is a nature-born deer; and the fourth deer is a young nature-born deer.
Take Care – may we only know good news!
Rachael and the Deer Conservation Team