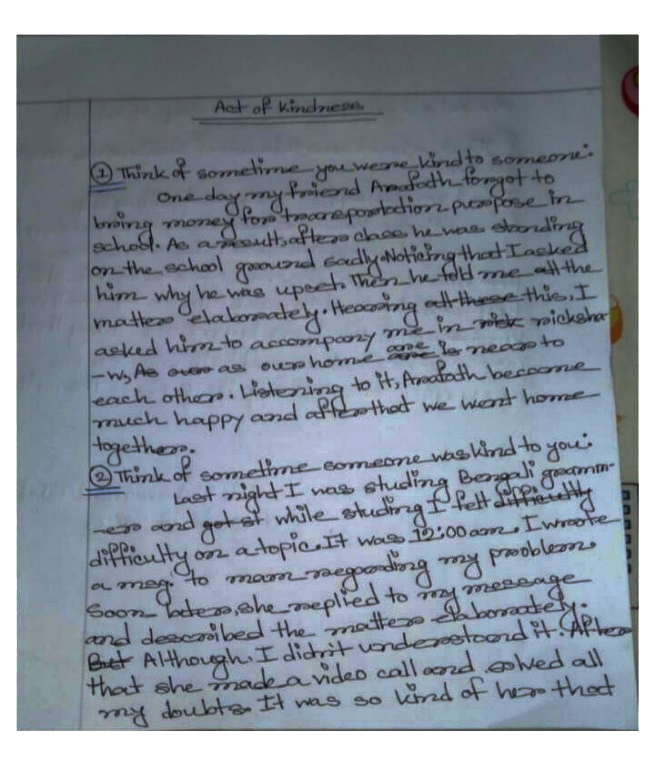 When students feel safe and supported, they are truly ready and able to learn!
Why Socio-Emotional Learning Matters:
Let's imagine, Sanjana's friend (a grade 3 child) snatches her notebook. Sanjana decides to ask for it back politely instead of fighting. Here, Sanjana learns to manage her emotions. She is navigating the situation with the right approach by being polite instead of getting angry.
This behavior has to be evoked, nurtured, and cultivated by those in the circle of influence - such as School Teachers, Parents, Community etc.
ASER 2019 highlights "what would the child do, if their friend snatched their only toy while playing. Almost a quarter of all eight-year-olds gave responses like "will beat or fight with friend" suggesting that they would opt for escalating their anger. Only 2.5% of them said they wish to talk to their friend and ask for the toy back. Thereby pointing to children's unfamiliarity with conflict resolution strategies like communication.
There is a huge need to enable this in teaching-learning methodologies. Bhumi's Social - Emotional Learning (SEL) program enriches learning spaces by collaborating with stakeholders of the education system. It helps build character, enables learners to be ethical, rational, compassionate, and caring. Thus preparing children for future challenges. The five competencies built in the children and educators are Self-Awareness, Self-Management, Social Awareness, Relationship Skills, and Responsible Decision Making.
Our Impact:
Enriching 137 Schools and 23 Communities. 261 educators, 4,563 children in Schools and 470 children at Communities through the programme.
Sessions/Activities:
Worksheets containing SEL activities sent out to children with guiding voice notes at Schools
Topics related to kindness - to themselves and the people around them in Communities
Tamil story videos on YouTube focusing on SEL
Telegram group for children with SEL activities and worksheets