For asylum seekers and refugees in Greece, 2021 has been a particularly hostile and challenging year. Gaps in essential service provision have continued to grow, with people unable to access food, shelter, medical care and legal aid. These changes have left thousands of displaced people across Greece in destitute situations.
Across Greece, asylum seekers and refugees also lost access to cash assistance as responsibility for distribution shifted from the UNHCR to the Greek government. Those living outside of "official structures," such as camps, haven't received cash assistance since July, whilst those living inside camps haven't received financial support since October. In camps, including Ritsona, replacement food distributions have been set up - however, food is of poor quality, and many residents are completely excluded from receiving it.
In both Athens and Ritsona Refugee Camp, these cuts to essential support services have pushed asylum seekers and refugees into vulnerable situations. Your continued support has enabled our teams to respond in a swift, dignified manner, providing emergency and psychosocial support to those in need.
In Athens, your support has enabled our Emergency Response team to continue providing assistance to asylum seekers and refugees experiencing homelessness and precarity. In 2021, our team provided support through distributions, outreach shifts, case management, and referrals to essential services.
Whilst in Ritsona Camp, your support has enabled our team to continue supporting camp residents as they grapple with this distressing change by offering consistent psychosocial support. We also worked with another organisation to coordinate a distribution of dry food to residents who were excluded from food distributions.
As the New Year approaches, we are more committed than ever to remaining in Greece, providing dignified, immediate and long-term support to asylum seekers and refugees. With our new 2021-2023 Strategic Plan in place, we are equipped with clear objectives and a values-driven mission, with the goal of shaping programming through a participatory approach.
As we look back on this year, we would like to share an overview of everything we have achieved, thanks to your generous support.
Athens Emergency Response
Throughout 2021, relocations from refugee camps on the Aegean islands saw a growing number of asylum seekers and refugees arriving in Athens. For most, their arrival was met with inadequate support and shelter, and limited access to social, medical and legal services. In response, throughout 2021 our Streetwork Programme has grown to meet emerging needs: providing essential items, facilitating access to services, and offering case management to asylum seekers and refugees experiencing homelessness and/or facing precarious situations. Over the past year, we supported 4,214 people, including 1,555 children, of whom 25 were unaccompanied.
Ritsona Camp
Child Friendly Space (CFS)
In 2021, early childhood development activities in Ritsona Refugee Camp were either limited or non-existent. The absence of vital, educational activities continued to have a profound, long-term impact on the social, psychological, and physiological development of displaced children. In response, our CFS team continued to provide targeted psychosocial support that bolsters resilience - through free play, crafts, songs, and emotional regulation exercises. Activities such as emotional regulation sessions, breathing exercises, and costume role-play ensure that children living in the camp can access development and learning opportunities in a safe, supportive environment.
Sports Programme (SP)
For several years, children living in Ritsona Camp have struggled to access the formal education to which they are entitled. However, since the start of the pandemic, the situation has deteriorated. Whilst some children can now access school, the lack of educational and structural activities for young people in Ritsona Refugee Camp affects both short-term and long-term developmental outcomes. In 2021, our Sports programme continued to provide physical and cooperative education to children aged 7-12 years old, offering a much needed stimulation and structure in the absence of formal education. The team has led a variety of sporting activities including football, yoga, volleyball, and much more!
In the Spring, our Sports programme introduced yoga classes for women aged 14 years and above. Classes draw upon restorative yoga teachings, covering different poses and breathing exercises which are designed to alleviate stress and teach mindfulness and coping mechanisms. These classes have proven to be very popular and have a committed following.
Youth Engagement Space (YES)
Young adults in displacement grapple with limited support, and there are few opportunities to further their careers or connect with their peers. This has serious implications on mental health and well-being. Throughout 2021, our YES responded, and continued to provide a variety of psychosocial activities and informal counselling to youth aged 15 years and above. The YES is a space where all camp residents can gather together to socialise, build friendships and create support networks, regardless of nationality or language.
Resident Volunteer Programme (RVP)
In 2021, Greece still lacks a sustainable integration model that covers both employability and social integration. Because of this, camp residents have few opportunities to develop skills that will support self-sufficiency. In response, our RVP supports the personal and professional development of camp residents through a variety of trainings. As part of the RVP, our Resident Volunteers spend time volunteering with either the CFS, YES or Sports programme with the aim of gaining on-the-job experience and building skills that can be used to obtain employment opportunities.
Looking towards 2022, we anticipate that the need for urgent and critical support amongst asylum seekers and refugees will continue to grow, whilst gaps in service provision are also expected. Your continued support will enable us to ensure our programming remains accountable, adaptable, and centered around the needs of the people we serve. Thank you for all that you do to support Lighthouse Relief.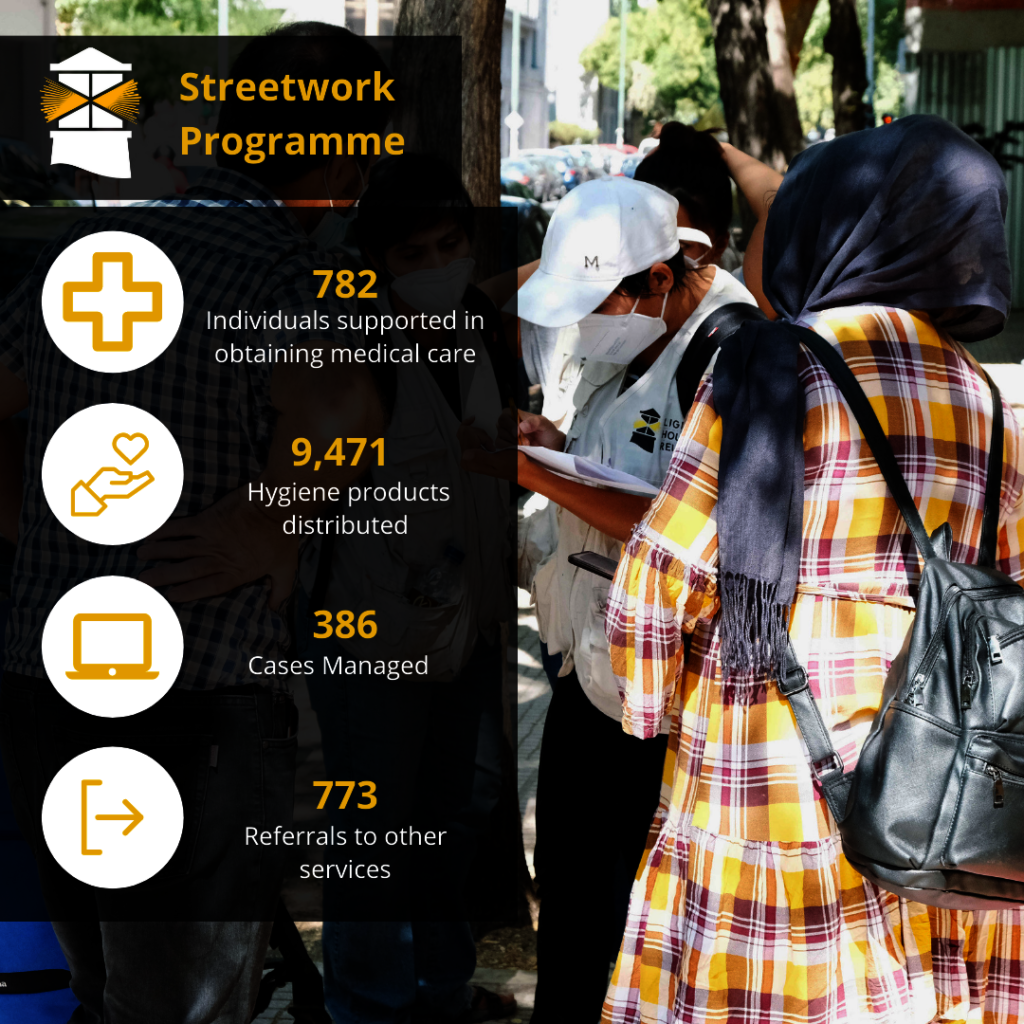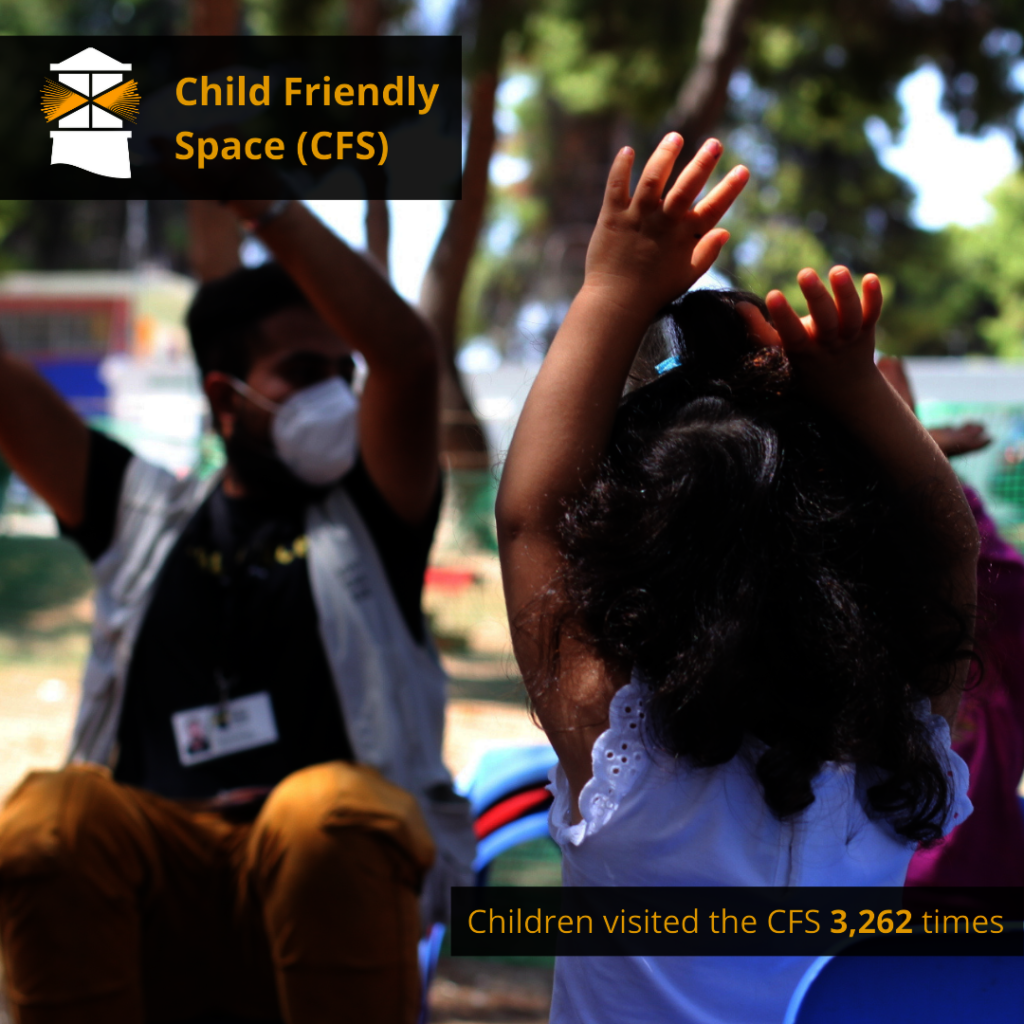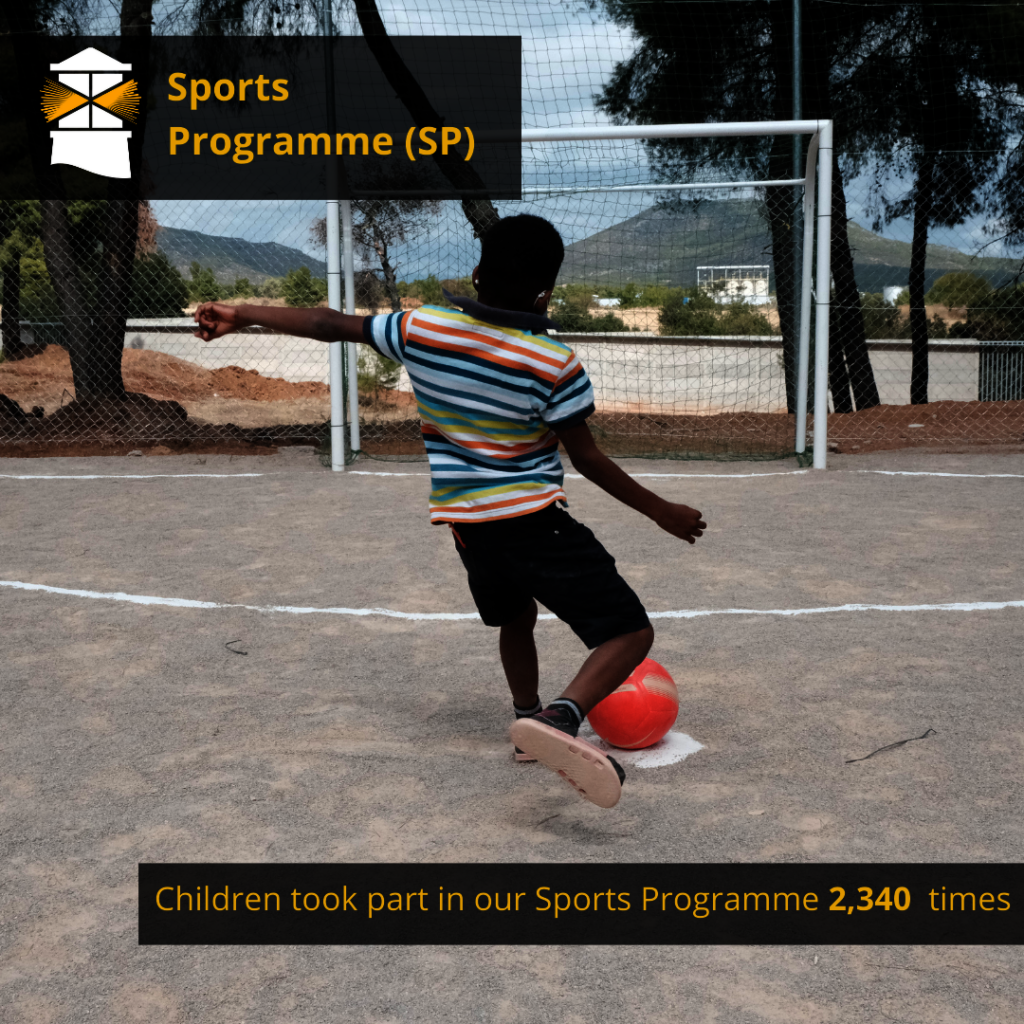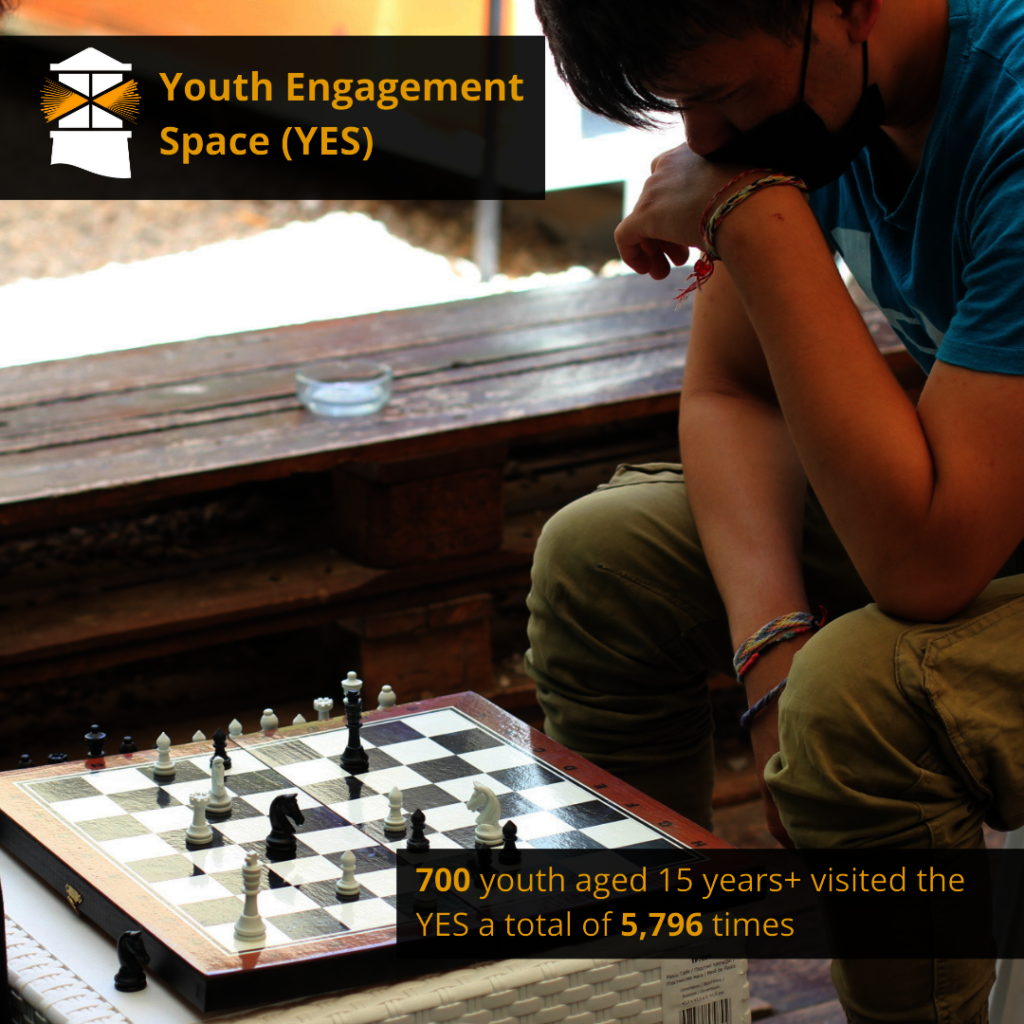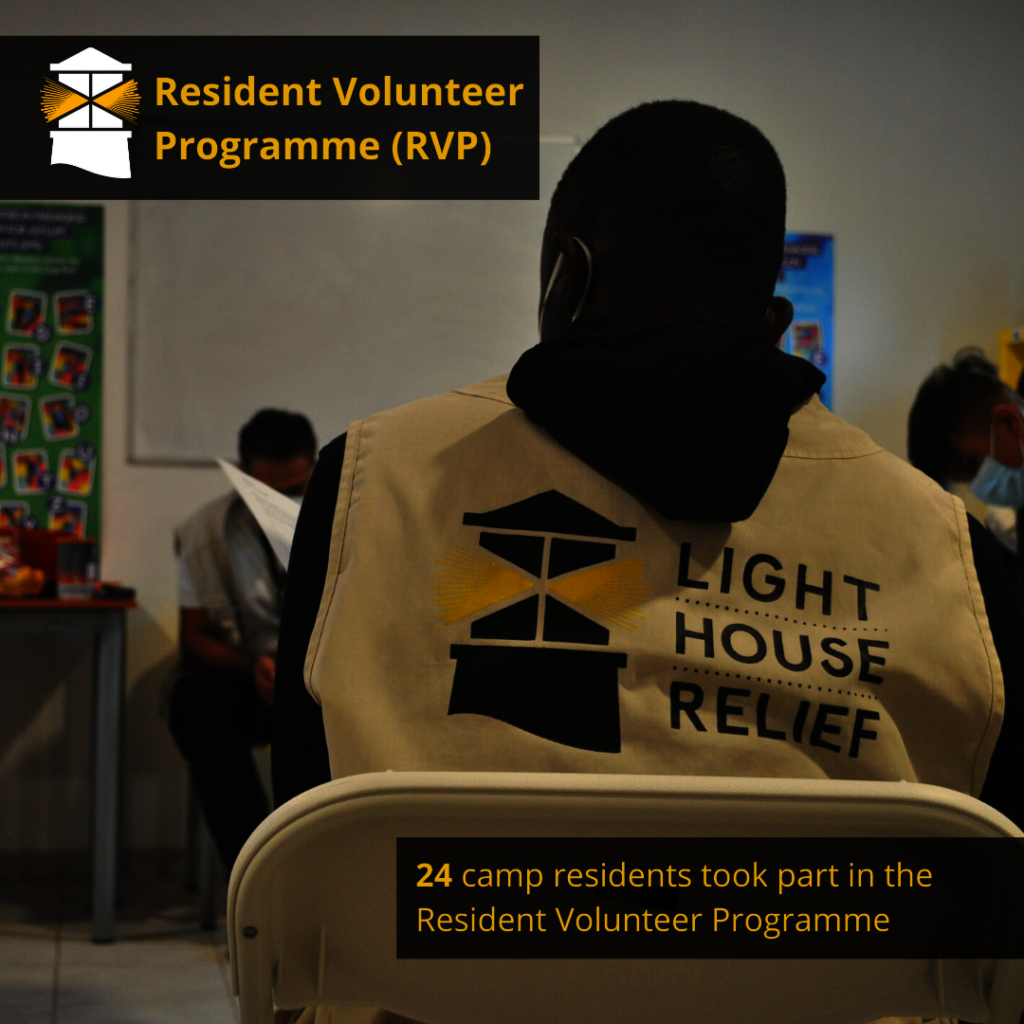 Links: