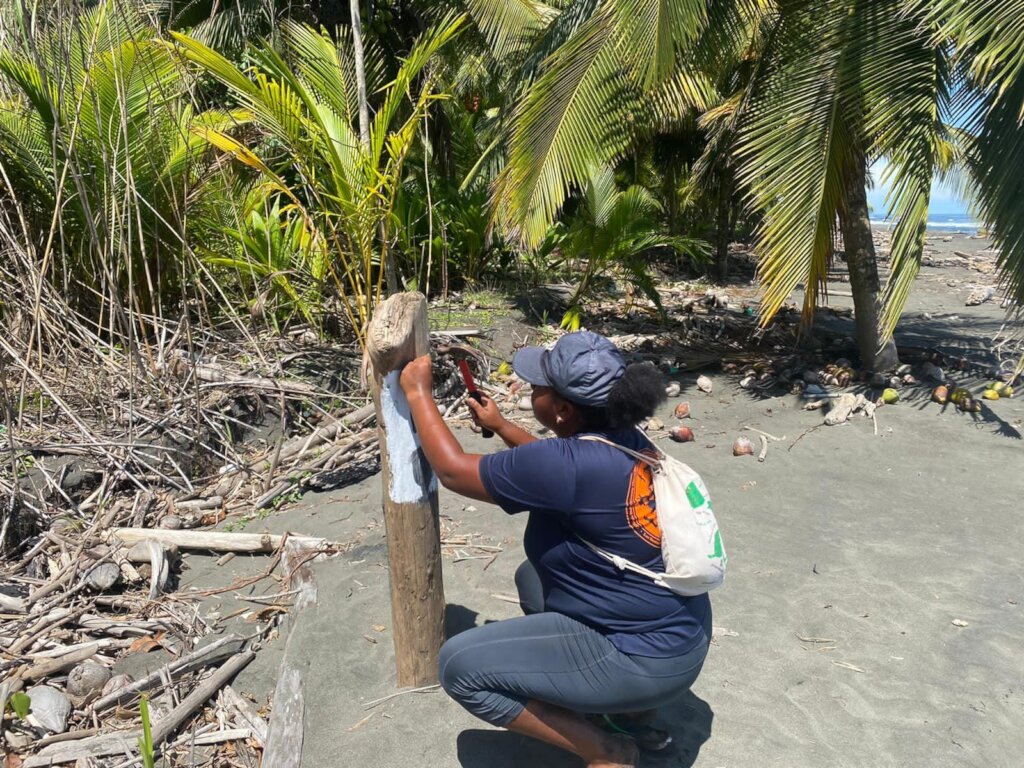 Since the project started at the end of February until today, we have been working on improvements for the station and improvements that will help us on the beach during night patrols.

Due to the pandemic, few volunteers and other factors, the project had to be closed in 2021 earlier than planned, which led to the facilities being left alone for many months. As a result several of the cabins deteriorated due to humidity of the site, the insects that eat wood such as termites, the rains and the high solar radiation received by the area where the station is located. Although some are natural factors, since the site is uninhabited, they generate a greater negative impact.
With the idea of resuming the project and data collection this year 2022, some parts of the station are being remodeled, such as the kitchen, the office where the equipment is kept, the cabins, are being fixed where the volunteers stay, El rancho where the work team is trained etc.
On the other hand, the first research assistants have already arrived at the station and, together with the biologist in charge, This has included marking the beach by means of "mojones" which allow establishing a relationship between the frequency of nesting of turtles and the beach site they prefer to carry out this process. The mojones were made with wood found on the beach and we also used some trees that remained on the limit of the measurement, and were placed every 50 meters, painted with a white base, black numbers and a reflective tape that makes it easy to find them at night, the total number of mojones placed was 143, starting in Laguna perla with mojón number 0 and ending at the mouth of the Pacuare River with mojón 143.
In addition, these marks allow the beach to be divided into three sectors with the idea of making several patrol groups that cover one of these sectors during the established time (approximately 4-5 hours), thus contributing to having a greater possibility of observing the turtles that come out in the entire beach and expanding the amount of data that can be taken per night.
Training has been carried out for new team members, night patrols and the construction of the hatchery has already started.