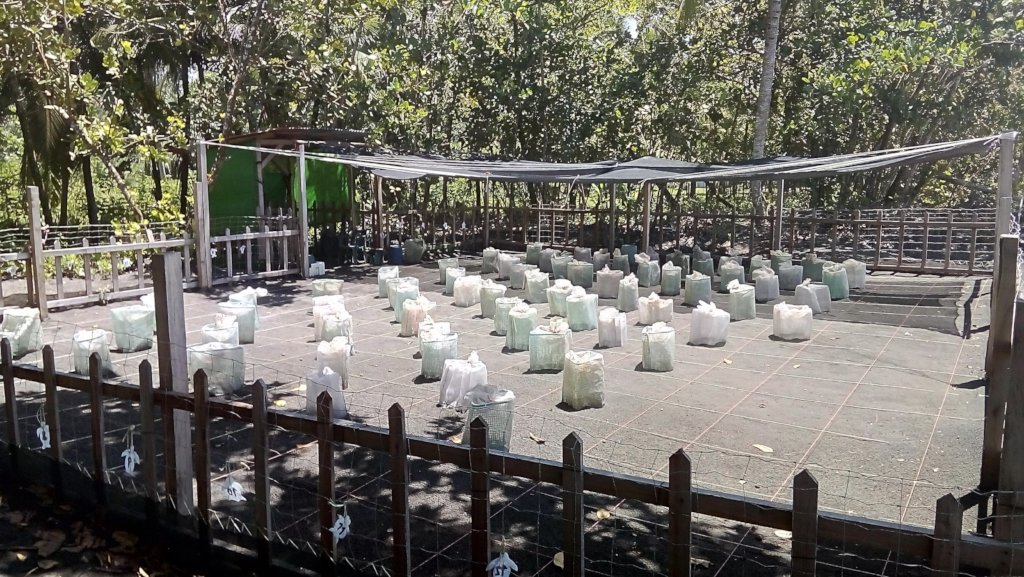 The nesting processes of sea turtles have been recorded in Costa Rica since the 1950´s , and before. The first project to work with sea turtles was the Caribbean Conservation Corporation , the CCC, located in Tortuguero, not very far from where LAST, with the support of WIDECAST work in Pacuare.
For centuries, people have being using and consuming a wide variety of sea turtles products . However the human population growth and thesubsequent increase of the black market has put pressure upon the sea turtle populations along the Caribbean coast.
Due to this, many projects have decided to protect the populations of sea turtles in Costa Rica. One of these projects is the Conservation Project of Sea Turtles in the North Pacuare beach run by Latin American Sea Turtles.
In this project, local community and international staff work together not only to avoid the poaching of eggs, but also in the non stop job of scientific research . The more data we have the stronger our conclusions will be. Balancing society and science is fundamental within the objectives of the project. Local Assistants from the community work alongside international Research Assistants in patrols, hatchery and other activities.
After COVID paralised the world in 2020, it has been a slow recovery.
We have been patrolling the beach since the 25 of February this year. Our patrols follow the protocols for the research information and the COVID protocol as well. Thanks to the hard work done by every patrol we have protected a total of 84 leatherback nests along the way, some of them have being relocated on the beach, while the majority were relocated on the hatchery.
The hatchery is home to 2969 eggs , those that have hatched, hatched with a success percentage of 80,5% which is a very good number, however we are still waiting for many nests to hatch still.
After 2020 , 2021 was a year to fix and rebuild many things, including our cabins which provide housing to our vital volunteers and research assistants. Thanks to the support, we changed the roofs of many cabins, as well, we have painted, changed walls, and with this we have improved the whole station.
Within the many things we do here at the station one of our most important task is the social aspect. We have worked alongside the community and for the community. This year we havehelped local youths with their distance learning for school. We have also started English lessons for our local assistants.
The hard work that we do in Pacuare is complemented by the support we receive, conservation is always a shared task, and in that sense we have all managed to work together for a noble cause.